Classic Cocktails 101 by Three Little Pigs in Pasig Turns Casual Drinkers to Crafty Mixers
Classic Cocktails 101 by Three Little Pigs in Pasig Turns Casual Drinkers to Crafty Mixers
Do you want to learn a new skill this year? Here's a fun idea for you: bartending!
Craft your very own signature cocktails that will impress your friends by enrolling in Classic Cocktails 101, a class that dives into the world of the bar and the terms, tools, and techniques of bartending.
This class is part of Piggy Couch Sessions, an interactive alcohol-infused experience series designed to turn casual drinkers into crafty mixers set at the cozy Three Little Pigs in Kapitolyo, Pasig City. It is composed of exciting and fun classes on all the basics behind the bar—Cocktails, Beers, Liquors.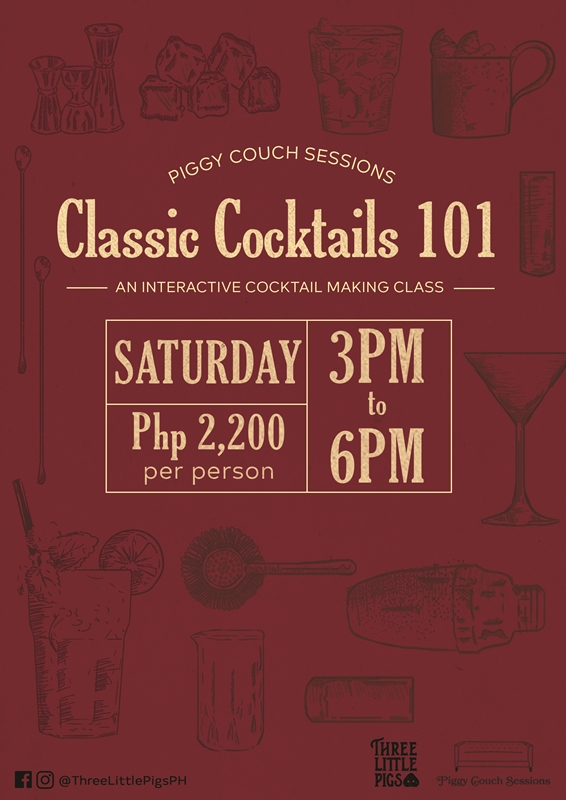 Aside from teaching the students the right tools and useful tips (and secrets) in bartending, they can also put their skills to the test with the Guest Shift Bartender Program.
The one-night event gives absolutely anyone—beginners, enthusiasts, professionals—a chance to go behind the bar to serve their own cocktails and show off their bartending skills (or lack thereof) to their friends for two hours. Don't worry, the bar's expert bartenders will be in support of every pour.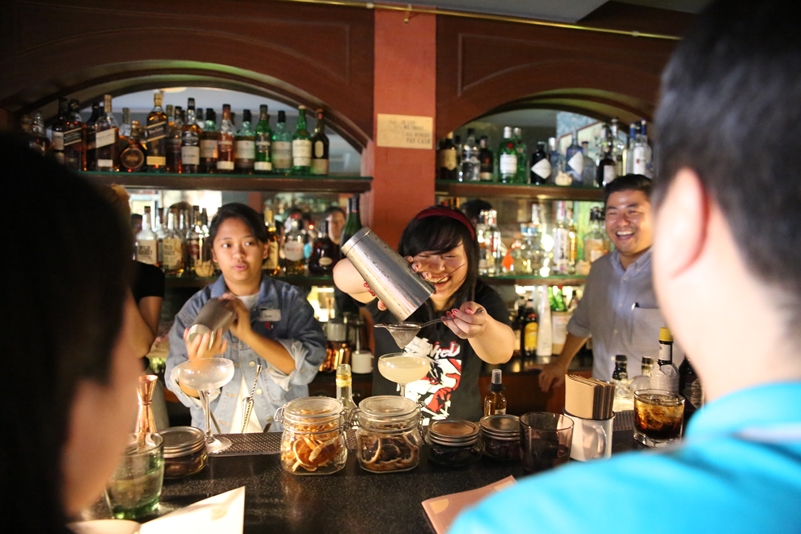 The first class was held last January 25 and will take place on Saturdays from 3 p.m. to 6 p.m. You may view the complete schedule here.
Take note that there are only ten spots allotted in the class with each costing Php 2,200. These classes fill fast, so make sure to reserve a spot on their Facebook event page!
Three Little Pigs is a pig-themed speakeasy bar in an upstairs room, accessible through a hidden door. Located in Kapitolyo, it's a hidden gateway to a surreal, peculiar, and altogether magnificent experience.
Details
Address: 2/F, 12 E Capitol Drive, Pasig City
Contact: 0927-870-2365
Registration fee: Php 2,200/head
Email:threelittlepigsph@gmail.com
Class schedule: Saturdays, 3 p.m. to 6 p.m., view the complete schedule here
Facebook: facebook.com/ThreeLittlePigsPH
Instagram: instagram.com/ThreeLittlePigsPH
---
This is a press release. Edits were made prior to publishing.
Images courtesy of Three Little Pigs
You might also like...