De La Salle University – Makati (RCBC) Campus
De La Salle University Makati (DLSU Makati) is a satellite campus of De La Salle University, located in the financial district of Makati City.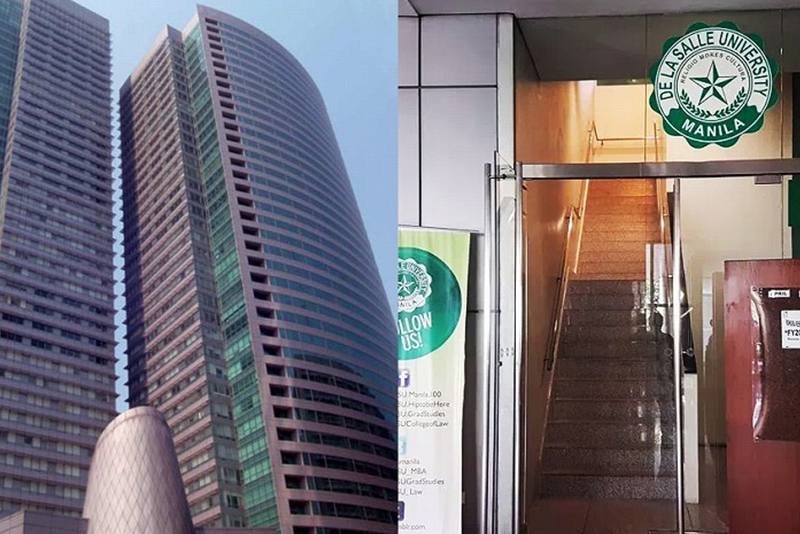 IMAGE from DLSU's website
DLSU Makati offers a wide range of undergraduate and graduate programs in various fields, including business, economics, information technology, and engineering.
The university is known for its innovative and industry-relevant programs, which are designed to equip students with the skills and knowledge needed to succeed in the fast-paced world of business and technology.
The Makati branch is equipped with state-of-the-art facilities, including classrooms, computer laboratories, and a library. The university also has a strong partnership with industry leaders, providing students with opportunities for internships and job placements.
Overall, DLSU Makati is a leading institution of higher education in the Philippines, known for its innovative programs and strong ties with the business community.
GENERAL INFORMATION
Address: 5th Floor, Tower 2, RCBC Plaza, 6819, 1200 Ayala Ave, Makati
Contact Number: (+632) 7753 4611 local 111
Email: graduate.admissions@dlsu.edu.ph
Website: dlsu.edu.ph/campuses/makati
Facebook: DLSU.GradStudies
Twitter: DLSUGradStudies
You might also like...