Nude Floor in Ayala Malls Circuit Offers Daily Dance and Yoga Classes
Looking for a place to get your groove on? Or maybe a place to do yoga without having to venture far? Look no further than Nude Floor at Ayala Malls Circuit, Makati City.
Nude Floor is a studio that offers daily dance and yoga classes, serving as an all-in-one space to create, perform, and collaborate. The studio provides a place that anyone can transform in accordance with their vision and where they can freely express themselves. It also helps its patrons to not only connect with their own identity but also with the community.
They currently have 10 dance classes and four yoga classes that you can enroll in.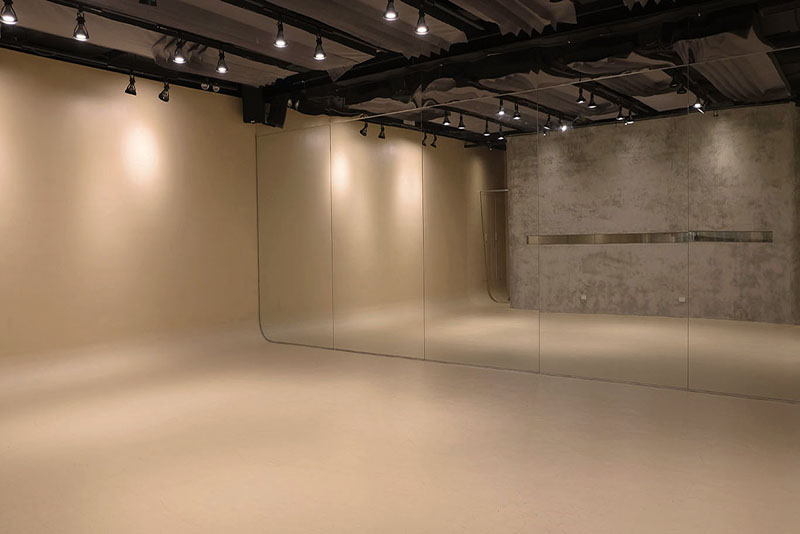 Said classes also aim to educate students about dance—its history, contribution to culture, and how it can reflect the society. As such, they offer a variety of dance classes including:
Groove & Rhythm – This is the ideal class for both beginners and advanced dancers who want to discover the basics and the flow of their movements. The foundations of musicality, grooves, and rhythm are tackled in this class.
Hip-hop – Students can learn how to improvise and free-style in this class—one of the most popular dance styles in the world.
Dancehall – Being energetic in nature, this class will talk about the elements and fundamentals of Dancehall, originating from Jamaican music.
Vogue – Voguing helps cultivate confidence through movements and poses. Learn about the different types of voguing such as oldway, newway, and vogue femme along with their elements.
House – This social dance focuses on footwork and the fluid movement of the upper body, which also includes floor work.
Popping & Locking – These are two original funk dance styles. Popping centers on contracting and relaxing muscles, which causes a "pop" in the body when done with other movements. Techniques and foundations of locking movements are also taught in the class.
Choreography – The styles of choreography classes depend on the instructor, combining techniques from hip-hop to contemporary. Beginner classes focus on a more basic approach that incorporates musicality and movement.
Ballet Body – This is primarily a beginner class for those who want to stretch, strengthen, and improve their posture and movement. Ballet basics such as foundation, technique, and artistry are also included.
Contemporary – Their Beginner classes on contemporary focus on foundation and techniques, while their Intermediate classes move on to a more complex movements and combinations. Contemporary is a dance style that combines techniques from Ballet, Modern, and Jazz.
They also have a variety of yoga classes that include:
Mellow Flow – Mellow is designed to release tension, open the body, and explore movement throughout the system. It puts particular emphasis on breath and explores the traditional poses of Vinyasa Yoga. The class integrates breath work, focus, stability, and flexibility.
Vinyasa Flow – For those who like to move and sweat, this particular class puts emphasis on synchronizing movement with breath, progressive sequencing of postures for flexibility and strength, and smooth transitions from one posture to another.
Power Hour – This is a fitness-based Vinyasa class that utilizes mindful movement to energize, transform, and detoxify the body. It helps to increase stamina, strength, and flexibility of the body and mind. It's recommended to have prior experience in yoga when you join this class.
Yin – This is a restorative style of yoga that mostly has seated and reclined postures, particularly popular as a way of combatting the mental and physical wear and tear of life.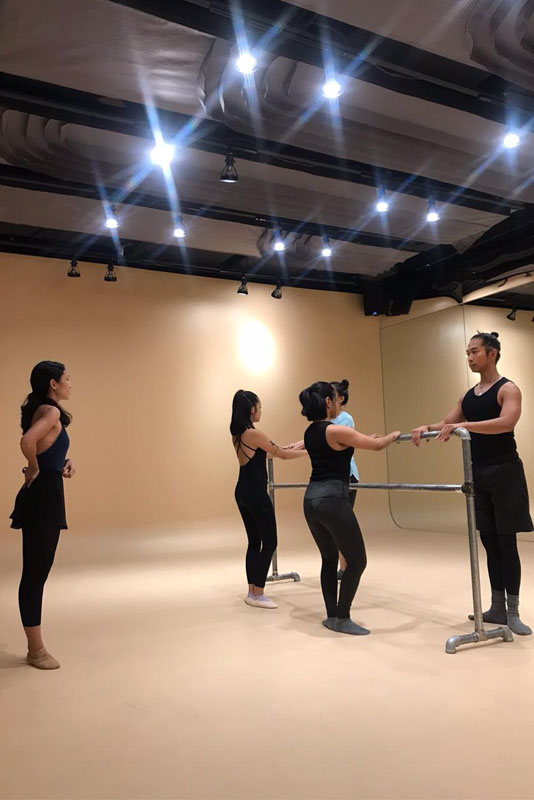 Their dance classes and yoga classes have the same rates. Their rates are as follows:
Walk-in – Php 400
First Timer Pass – Php 900 (three classes, valid for two months)
Class Pack I – Php 1,800 (five classes, valid for one month)
Class Pack II – Php 3,500 (10 classes, valid for one month)
Class Pack III – Php 6,000 (20 classes, valid for three months)
Unlimited Class Pass – Php 6,500
Kids, fret not! Nude Floor will also launch Nude Floor Kids on July 22! These are classes for kids aged 5 to 13 years old. The classes and corresponding rates are as follows:
Hip-Hop – Php 4,500 (eight classes, 2x a week, valid for one month)
Ballet – Php 2,250 (four classes, once a week, valid for one month)
Hip-Hop + Ballet (mix) – Php 6,500 (12 classes, 3x a week, valid for 1 month)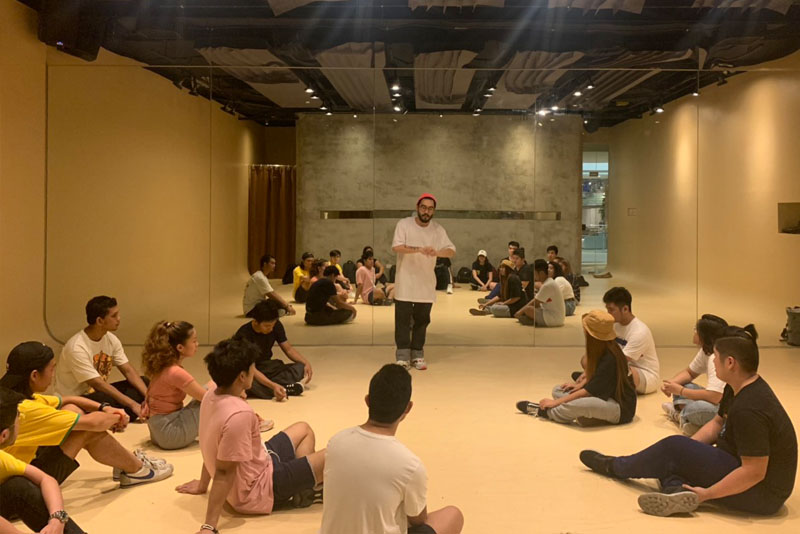 While the Nude Floor is primarily a dance studio, they also allow studio rentals for events such as visual art exhibits, creative talks, and specialty workshops. Their rentals start at Php 1,200/hour, while the price for their full-day rentals are available upon request.
For more information, visit their official Facebook page or you may call at 0917-500-7259. You can also send them an email at hello@nudefloor.com. For more updates, follow them on Instagram.
---
Images courtesy of Nude Floor.
You might also like...