Repertory Philippines Hosts Workshops for the Performing Arts
Repertory Philippines (REP) provides a platform for parents who wish to unlock their children's artistic talents and those who want to explore the world of theater with their Workshop for the Performing Arts.
From April to July, REP will hold their annual summer workshops of intensive courses in Performing Arts from basic to advanced levels, giving everyone a chance to have their time under the spotlight.
The first batch will run from April 22 to June 8, 2019, while the second batch will start on June 10 to July 19. The classes will be facilitated by some of the most remarkable practitioners and thespians in the country. All the workshops will be held at the Active Fun Building, BGC from Monday to Friday.
This summer is the chance for your kids to not just shine, but to also meet new people, learn new skills, hone their talents, and get them away from gadgets. REP has Kiddie Classes for children aged 4 to 8 years old, Pre-Teen Classes for 9 to 12-year-olds, and Teen Classes for 13 to 16-year-olds.
For those who already have acting experience and want to further their skills, you may audition for their Junior Masterclass. This intensive seven-week workshop is for performers aged 12 to 18.
At the workshop's end, students will perform in an all-new musical to be supervised by award-winning actor and director Joel Trinidad and the only Filipino to have joined the 2018 Lincoln Center Director's Lab, Nicky Triviño.
Further, REP has an Adults Class for students aged 17 and over. They will be under the wing of renowned stage veteran, Meynard Peñalosa. They'll be tapping into their creative side, learning how performing has a positive impact on their lives and personal development.
Young talents from REP's 2018 Junior Masterclass showcased their artistic talents in a brand-new musical My Suite Princess / IMAGE REP 
The Adults Masterclass, on the other hand, will be held from June 10 to July 19 and is for those who seriously want to pursue a career in theater. The program is designed to show students advanced acting skills and principles. The Masterclass will be facilitated by Jeremy Domingo, a seasoned stage actor and director.
This summer, REP also introduces the Triple Threat Masterclass—a program that utilizes a musical theater syllabus, training students on breathing techniques with foundations in tap, jazz, and ballet. In addition, the class will have lessons in hip hop, flamenco, and production work.
The Triple Threat Masterclass will be facilitated by Maricar Aragon from April 22 to June 8, Monday to Friday at 188 A. Mabini St., Addition Hills, San Juan, Rizal.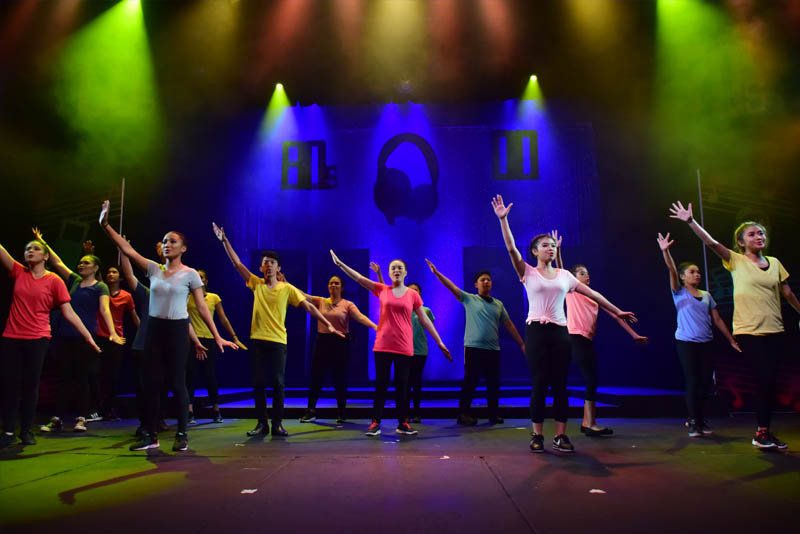 Students from REP's 2018 Teens Class practicing a scene from their showcase called Remix / IMAGE REP
The REP Workshop for the Performing Arts educates and trains participants in all the strands of musical theater including singing, acting, and dancing. Habits of self-discipline, development of imagination, and self-confidence will also be taught at the workshops.
On the 7th week, students will perform at the Onstage Theater at Greenbelt 1, Makati City to showcase the theater skills that they've gained.
Workshop enrollment fees are priced at Php 10,000 with the exception of the Adult Masterclass, which is priced at Php 12,000.
Please note that the 2nd batch classes will depend on the number of students. For interested applicants, the full schedule of classes and enrollment form are available on REP's official website.
For more information, you may contact Repertory Philippines at 02-451-1474. You may also email them at Repphilfoundation@gmail.com. 
---
This is a press release. Minor edits were made prior to publishing.
Images courtesy of Repertory Philippines.