Mommy International Manila in BGC Promotes Japanese Culture and Language (CLOSED)
Mommy International Manila is a Japanese school that focuses largely on fostering and instilling Japanese culture to young Japanese expats residing in the Philippines.
Mommy International Manila is located in Bonifacio Global City
The school uses the Japanese language as a medium of instruction as they believe in the importance of utilizing the mother tongue in early childhood education.
But the school does conduct English programs for 30 to 50 minutes each day. The students learn about the language through various activities like singing, hand play, and doing crafts.
Mommy International aims to impart to its students the Japanese culture despite being away from the country. They frequently administer events and activities to promote the culture. 
At the same time, the school encourages the children to be active even at a young age through exercise and dance. They have outdoor facilities and gymnasium provided to promote movement.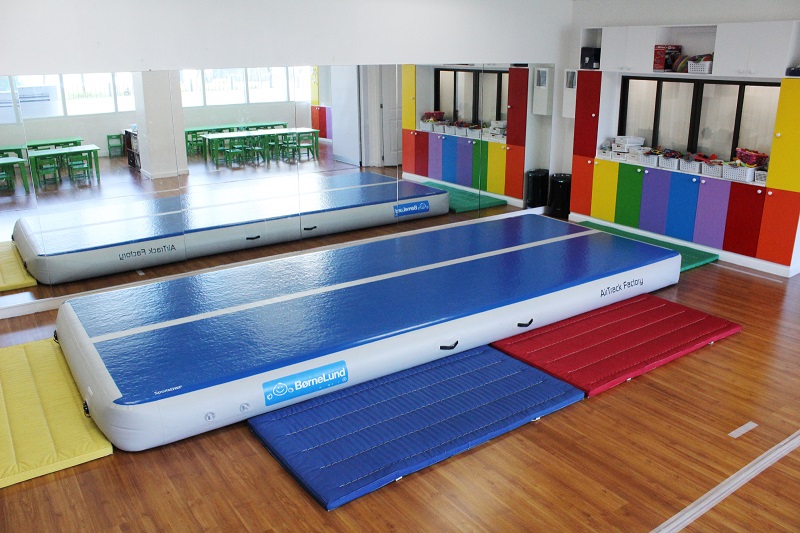 One of their facilities to promote play and exercise
Classes are in small sizes, with about 15 people per class only. They are also grouped together with kids of different age to stimulate interaction and learning.
School Details:

Address: G/F Avecshares Center, 1132 University Parkway, Bonifacio North Triangle, Bonifacio Global City, Taguig City
Contact Numbers: 02-807-2199 / 02-807-2178
Website: mommy-int-manila.jp
Annual Tuition Fee: Php 264,000 to Php 384,000
Target Age Range: 2 to 6 years old
Class Hours: 9 a.m. to 12 p.m. / 9 a.m. to 1 p.m.
Student Population: 50
Offers Trial Classes: Yes
Outdoor Activities: Yes
Extracurricular Activities: Themed monthly school events, events, and activities that promote Japanese culture 
School Bus Service: Yes
Uniforms: Yes
Allows Late or Mid-Term Enrollment: Yes
---
This first appeared in Philippine Primer Japanese magazine's February 2019 issue.
Images courtesy of Mommy International Manila