Mindful Movement Asia Pilates in Makati: The Only Pure Stott Pilates and Rehab Studio in the Philippines
Mindful Movement Asia Pilates in Makati: The Only Pure Stott Pilates and Rehab Studio in the Philippines
Pilates is an intelligent exercise tailored for everyone. It teaches you how to relate the exercise with the mind and is designed to bring back your body to where it's supposed to be — neutral. 
Here in Mindful Movement Asia Pilates Studio, Pilates means doing what is right: not too much, not too little.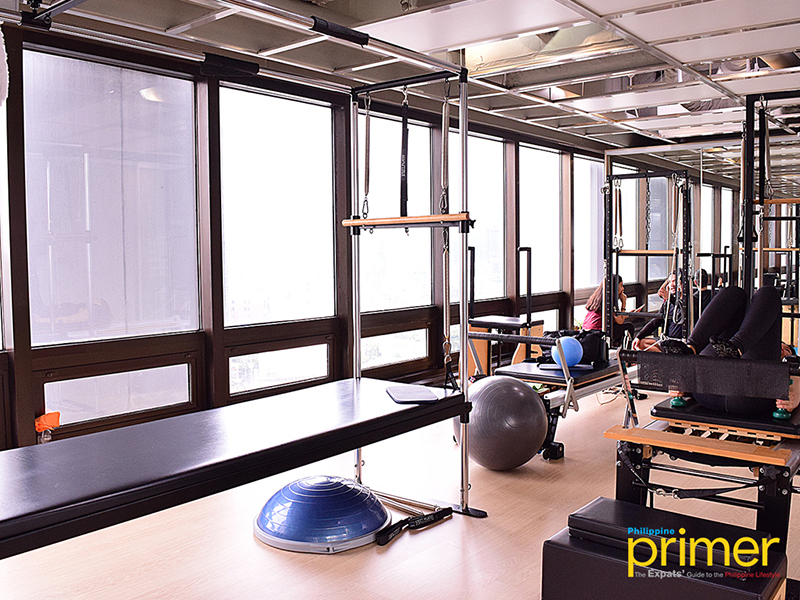 Pilates equipment including the Cadillac, Stability Barre, and Stability Chair. 
Situated along the busy streets of Sen. Gil Puyat, inside Pacific Star Building, is Mindful Movement Asia Pilates Studio, formerly known as the Vivian Zapanta Pilates Studio. Mindful Movement Asia Pilates Studio is the only pure Stott Pilates Studio and Pilates Rehab Studio in the country. On the other hand, Vivian Zapanta Pilates Studio is known to be the first licensed training center in Asia.
The licensed training center is named after Asia's first Merrithew Stott Pilates Lead Instructor Trainer, Ms. Vivian Zapanta. She won the Miss Philippines title in bodybuilding in 1988 and was the First Gold Certified Personal Trainer for American Council on Exercise. She is also Franklin Method Educator Level 1.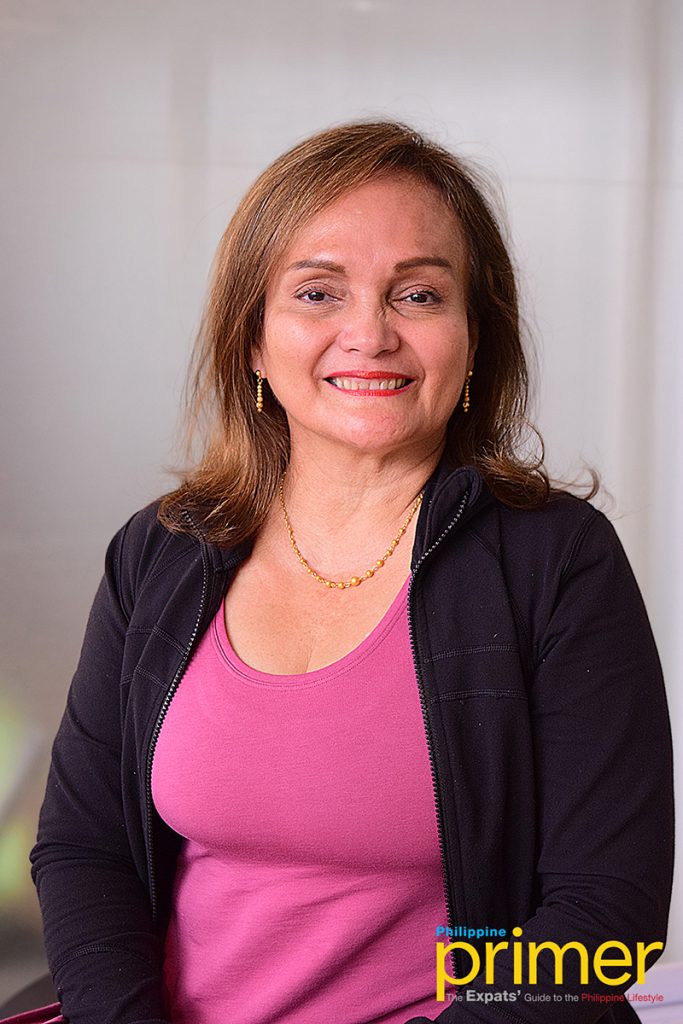 Ms. Vivian Zapanta
Ms. Vivian Zapanta is an instructor-trainer and is definitely hands-on when it comes to training her students. Aside from her exemplary passion for the craft, Mindful Movement Asia Pilates Studio takes pride with their instructors being trained as rehab pilates instructors who specialize in knee replacement, scoliosis, hip replacement, and all kinds of injuries.
The best part here is, trainers are not just trainers, they are Physical Therapist. They will carefully assess the person first and evaluate whether they can join group classes or have a private one-on-one class. 
Ms. Vivian Zapanta in the middle of a one-on-one class with her student
About Stott Pilates:
Pilates was founded by the late Joseph Herbetus Pilates and was redefined by Moira and Lindsay G. Merrithew, along with a team of fitness professionals as Stott Pilates — a modern pilates with principles of posture alignment.
Stott Pilates, a modern exercise intertwining science and spinal rehabilitation is one of the safest and most effective methods of improving posture and achieving leaner muscles. The exercise can be customized either for rehab, pre-natal and athletic patients.
Aside from being a Stott Pilates Studio, Mindful Movement Asia Pilates Studio also offers:
regular pilates workout

athletic conditioning

pre and post natal conditioning

stott pilates rehab studio
Rates start from Php 600 to Php 2,500 depending on the class you take. First timers should undergo the intro to Stott Pilates and are not allowed to attend group class right away. Mindful Movement Asia Pilates Studio is open every Mondays to Fridays from 7 a.m. to 9 p.m. and on Saturdays from 8 a.m. to 5 p.m. 
With Stott Pilates, it should make you work, but not make you too tired and exhausted. Get yourself assessed and visit Mindful Movement Asia Pilates Studio at 1402 14F Pacific Star Building, Makati City. For inquiries, you may call them at (02) 886-7744. Like their Facebook page at Mindful-Movement-Asia-Pilates-Studio. 
---
This first appeared on Philippine Primer Japanese Magazine's October 2018 issue.