Urban Gadgets GoPro Photography Workshop
There are a lot of things you can do with your GoPro when it comes to capturing the moment. You have your point-of-view (POV) videos, extreme angles, and even the humble selfie.
Strap one onto a drone and you have breathtaking aerial shots. Pop them on your helmet or in your mouth (with a mount, of course) and you have sick POVs. But did you know you can also do this with a GoPro: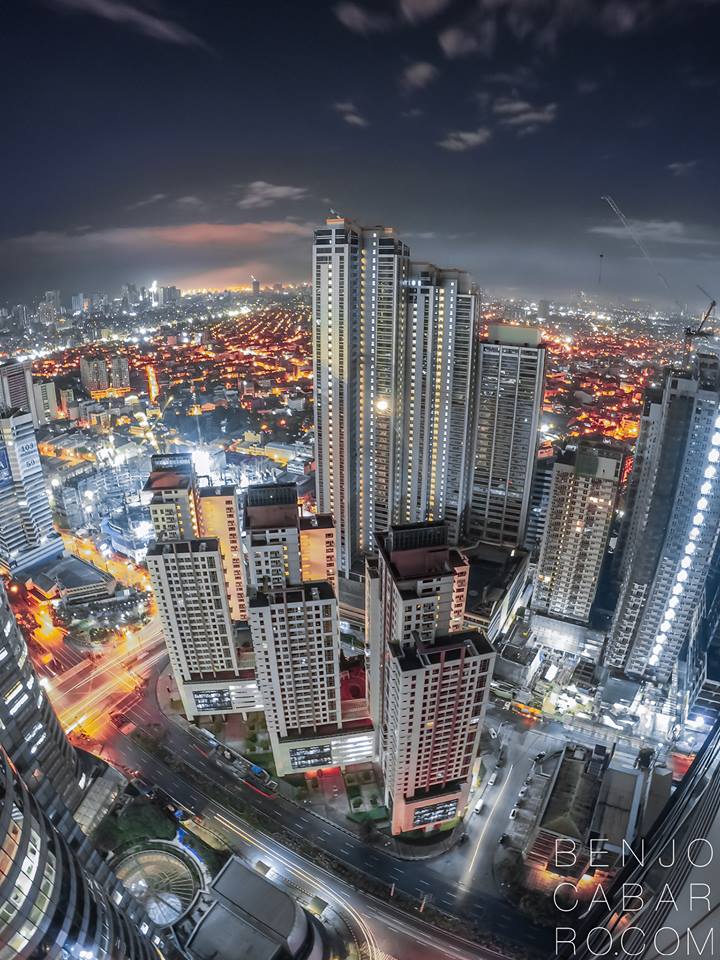 PHOTO Benjo Cabarro, grabbed from GoPro Photography Workshop Facebook event page
Yes, this breathtaking cityscape photo was taken on a GoPro. Learn from Benjo Cabarro, the man who took this photo (and more just like it), with Urban Gadget's latest workshop, the GoPro Photography Workshop, happening on November 18 at the Tivoli Garden Residences in Mandaluyong City.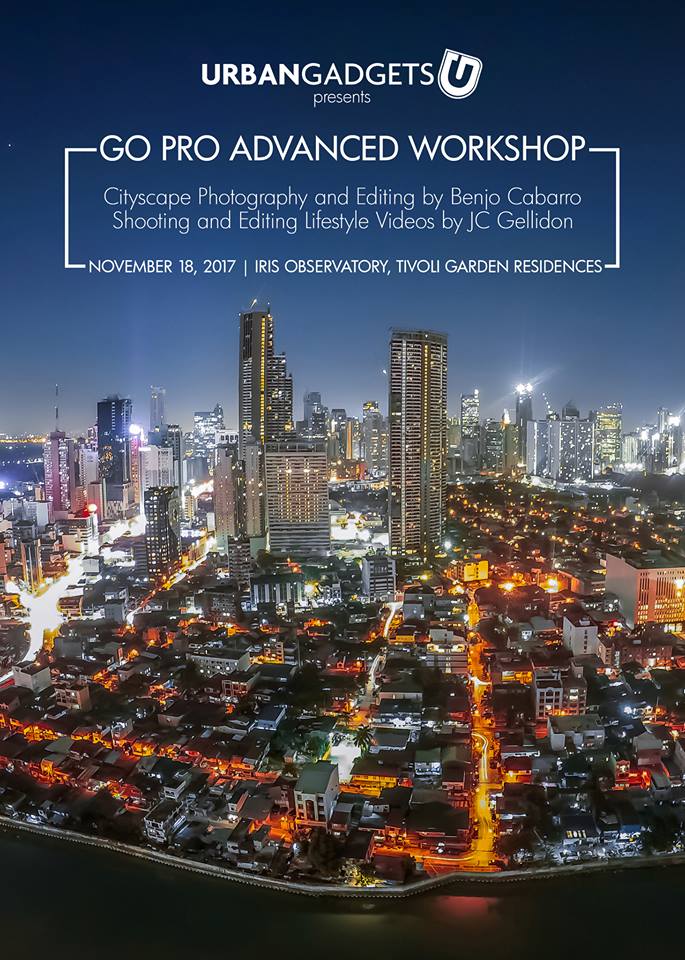 PHOTO Benjo Cabarro, grabbed from Urban Gadgets Facebook page
Learn the right settings, composition, proper tools, and post-processing techniques to get stunning cityscapes – all with your GoPro action camera! Plus, learn how to shoot and edit lifestyle videos using your GoPro from top videographer JC Gellidon!
Workshop fee is at Php 1,500, which includes meals and giveaways. You'd better hurry, though, because there are limited slots for this workshop!
Sign-up now at http://bit.ly/GoProWorkshop and join Urban Gadget's GoPro Photography Workshop!
Details:
What: GoPro Photography Workshop
When: November 18, 2017; 9 am – 5 pm
Where: Iris Observatory Function Room, Tivoli Garden Residences, 69 Coronado Hwy, Brgy. Hulo, Mandaluyong City
Workshop fee: Php 1,500, inclusive of meals and giveaways