Ateneo de Manila University's Digital Martial Law Museum
Considering the burial of the late president Marcos that took place at the Heroes cemetery called the attention of many, giving emphasis that there is indeed a struggle between fighting for what is right and just agreeing with the norm.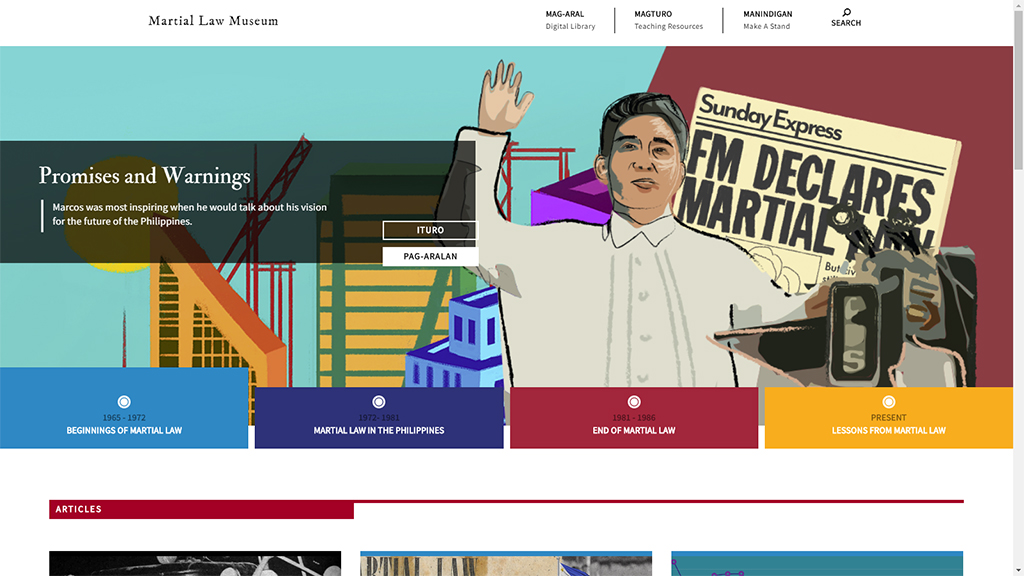 IMAGE martiallawmuseum.ph
Nationalism is not about the identity that each Filipino citizen is born with, or rather possesses, it is how the reality of the Filipino experience is captured and preserved. Ateneo de Manila University launched their Digital Martial Law Museum last September 16, 2017, which commemorates how those in power treat the poor or the less fortunate by treating them like puppets or intellectual zombies that they continuously control and take over, especially during the implementation of the horrifying Martial Law Era during the seat of the late president Marcos .
IMAGE Ateneo de Manila University
There is no guarantee that the idea of battling against the glorified regime of late President Marcos would still be alive after a few years or even decades, but it is certain that there will be a glimpse of hope from the generations that saw the genuine effort of the people who have fought against the dictator. The Digital Martial Law Museum features engaging content like visual timelines, short films, and poems, which provides a venue where students can easily access accurate information about Martial Law.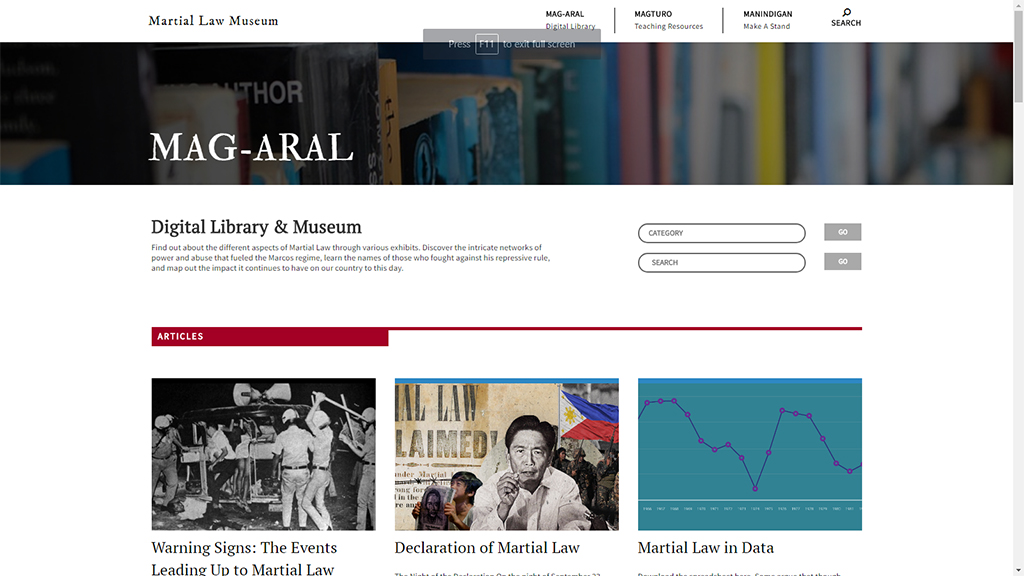 IMAGE martiallawmuseum.ph
If you want to visit Ateneo's digital Martial Law Museum, you may visit martiallawmuseum.ph which will allow you to access credible resources on Philippine History and Martial Law in general.
---
Written By: Patricia Antoinette M. Nacianceno
Image Source: Martial Law, Ateneo de Manila University, Esquire Mag