IGA Kendo Club Philippines: Learn and master the basics of Kendo!
Japanese swordsmanship, or kenjutsu, has always fascinated martial arts enthusiasts and Japanophiles alike. It's hard to find a school for kenjutsu in the Philippines, but there are places and groups who practice kendo, its modern version.
One such group is the IGA Kendo Club Philippines.
IGA Kendo Club is a local kendo club under the tutelage of Koji Igarashi, a 5th dan kendoka or practitioner of kendo. They started out as a group of enthusiasts and University of the Philippines students in 2010 that learned kendo from Igarashi-sensei.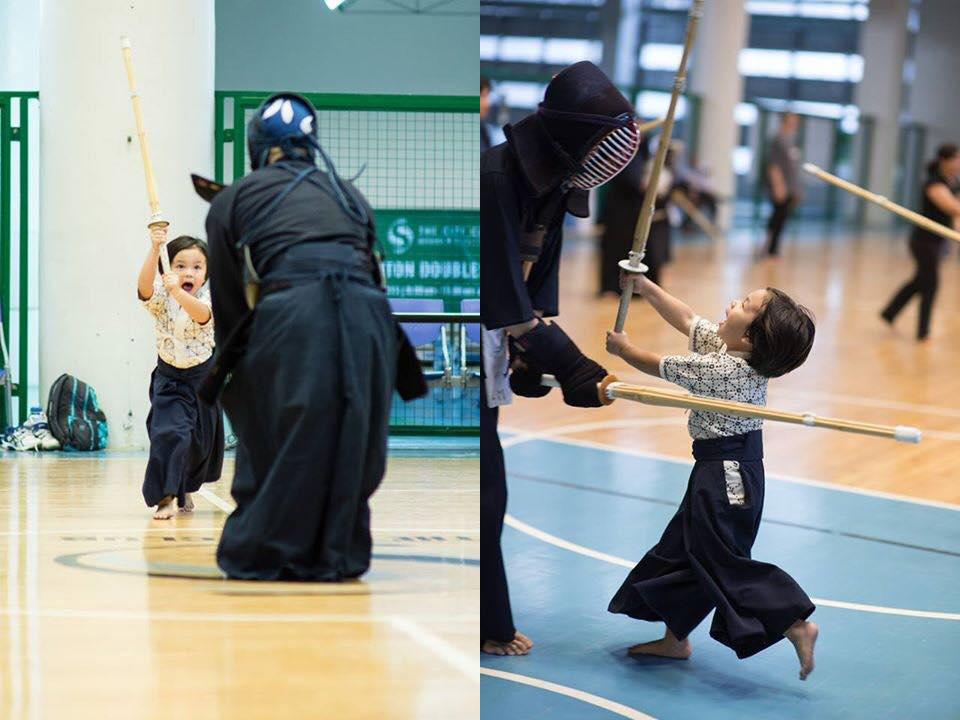 They have since grown into a full organization that gathers people from all walks of life. It doesn't matter if you're 3 or 60; if you're interested in learning kendo, then IGA Kendo Club will help you learn and master this modern Japanese martial art.
About the head sensei: Koji Igarashi
Igarashi-sensei has been practicing kendo since he was 13 under the tutelage of Suzuku Ikuo-sensei (8th Dan) at Chushinkan Dojo. He got the chance to teach kendo in the Philippines after getting a job opportunity to go on business trips in the country.
IMAGE Darwin Fandino Flores/IGA Kendo Club Philippines
While his motto is "Enjoy Kendo," his is a way of teaching that focuses on kihon or the basics. He emphasizes proper form and showing a strong spirit rather than outright winning matches. He also believes that a good offense leads to good defense – i.e. it's better to move forward and attack than to block and evade.
Being a member
Joining IGA Kendo Club as a member is easy! Just drop by any of their dojos or avail of their free trial in their Arena or Dasma dojos. Fees for joining depend on the dojo of your choice, so it's best to ask one of their club managers at the dojo.
The Dojos
IGA Kendo Club has four "dojos" in the Philippines. No, they may not be similar to those you see in Japan, but that's never really been a hindrance to learning kendo.
They hold classes at the Arena Fitness Center and the UP Gym (under the UP Kendo Club) in Quezon City, as well as at the Dasmariñas Village Covered Court and The City Club in Makati City.
Practice venues and times are as follows:
Arena Fitness Inc.
1623 Quezon Avenue, Quezon City, Metro Manila
Saturdays, 2 pm – 4 pm (Kihon Class)
Saturdays, 4 pm – 6 pm (Bogu Class)
Thursdays, 8 pm – 10 pm (Bogu Class)
The City Club
4th Floor Alphaland Makati Place, Ayala Ave. cor Malugay St., Makati City, Metro Manila
Wednesdays, 5:00 pm to 7:00 pm
Sundays, 4:00 pm to 6:00 pm
IMAGE Darwin Fandino Flores/IGA Kendo Club Philippines
Dasmarinas Village Covered Court
Campanilla St., Dasmarinas Village, Makati City, Metro Manila
Saturdays, 10:00 am – 12:00 nn (Combined Kihon and Bogu Class)
For more information on IGA Kendo Club Philippines, visit their website, igakendoclub.com, or follow them on social media (IGA Kendo Club Philippines on Facebook and @IGAKendoClub on Twitter, and @igakendoclub on Instagram).
---
Written by Andronico Del Rosario
All images and information are from IGA Kendo Club Philippines