Get to know the country's top high school: Philippine Science High School
Known to be one of the top high schools in the Philippines, the Philippine Science High School System (PSHS) aims to be "among the best in ASEAN region."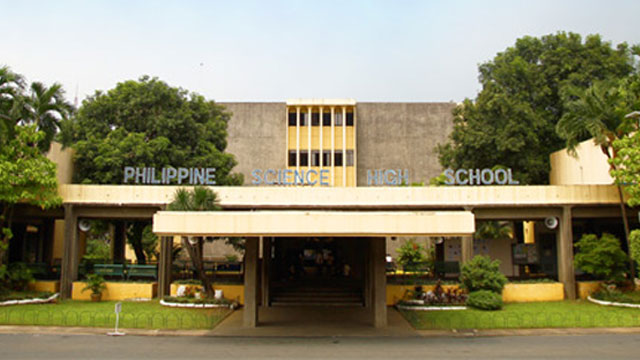 PISAY FAÇADE. Image grabbed from PSHS
Established in 1964, PSHS or Pisay, is a specialized public high school system in the Philippines which operates under the Department of Science and Technology (DOST). The system has various campuses in the country namely Diliman, Quezon City (Main campus), Ilocos Sur, Cagayan Valley, Baguio City, Clark Freeport Zone, Batangas City, Romblon, Camarines Sur, Iloilo, Cebu, Leyte, Zamboanga, Lanao del Norte, Davao City, Koronadal, and Butuan.
Since they are considered to be the top public school in the Philippines, only eligible students are admitted through a national competitive examination. PSHS offers scholarships to Filipino students who are gifted in the field of Science and Mathematics. PSHS has a high-standard curriculum, which has produced top notchers and experts in various science fields. Graduates of the system are bound to major in Sciences/ Engineering/Mathematical courses after they graduate.
PISAY STUDENTS. Pisay students bagged the Best Overseas Project and Best in Oral Presentation awards at a Science Fair in Thailand. Image grabbed from PhilStar
Being a top high school in the Philippines, PSHS proves this with their bagged awards from different local and international competitions. Some of these are in the International Math Olympiad, Intel International Science and Engineering Fair, and many others. Notable alumni include Dr. Rafael Consunji, one of the Ten Outstanding Young Men Awardee for Community Service and Medicine in 2006, Dr. Rosalia Mercado-Simmen Ph.D, one of world's leading Biology researchers, and Ramon Jocson, former President and Managing Director of IBM Philippines.
Know more about the Philippine Science High School through their website here.
DETAILS
Branches and Contact numbers: http://www.pshs.edu.ph/contact-us
Website: http://www.pshs.edu.ph/