Sky Range Shooting Club and Sky Range Café
Shooting enthusiasts now have a new, more exclusive place to practice and play in: the Sky Range Shooting Club, located at the Solaire Resort and Casino in Paranaque City.
ARE YOU A STRAIGHT SHOOTER? If your answer is yes, then join the Sky Range Shooting Club.
Sky Range Shooting Club is a state-of-the-art indoor shooting club where shooting enthusiasts can enjoy target practice in absolute style and comfort. The facility offers two gun ranges to satisfy your trigger finger: a 15-lane pistol range and a 5-lane rifle range.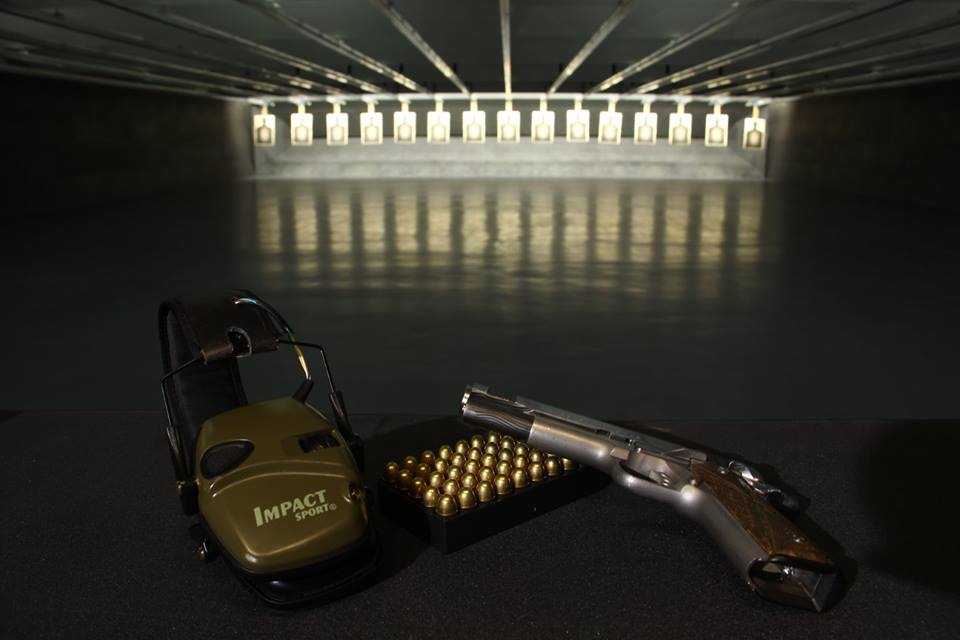 STATE OF THE ART. Their shooting ranges are straight out of a James Bond or Jason Bourne movie.
Both ranges are designed by Action Target Systems, a world leader in shooting range development and technology. Each lane is equipped with automatic retrievers and a Smart Pad System, along with total containment bullet traps, tactical safety baffles, dust collection units, as well as advanced ventilation and acoustics.
SAFETY FIRST. Grade 5 bulletproof glass separates the shooting range and the lounge, ensuring everyone's safety.
Don't have your own gun? Become a member and you'll be given a choice of high-end firearms to use during your practice sessions. Members will also have access to Sky Range's gun display cabinets, gun handling training and gunsmithing services.
STYLE AND COMFORT. The reception area/lounge (left) lets you see the different firearms you can use as a member. The Sky Range Café (right) will satisfy your cravings, from starter to dessert.
As an exclusive shooting club, you'll feel like you're in a country club rather than a shooting range. Sky Range has its own cigar lounge, executive boardroom, a pro souvenir shop, as well as its own café.
ALL THE GOODIES. Top left: Kare Kare Ricochet (P695). Top right: Pasta Fuego de Miguelito (P290). Bottom left: Double Action Chorizo Burger (P540 for two). Bottom right: Locked and Loaded Grilled Cheese Sandwich with Truffle Fries (P350).
The Sky Range Café offers a selection of bar snacks and full-plate meals, with prices ranging from P200 to P1,000. Sky Range Café is open to non-members. Click here to view their menu.
You can find the Sky Range Shooting Club at the Solaire Resort & Casino, 13/F Theatre Carpark, 1 Asean Avenue, Entertainment City, Barangay Tambo, Paranaque City. The shooting range is open Tuesdays to Sundays, from 11 a.m. to 6 p.m. The café, on the other hand, is from 11:30 a.m. to 6:30 p.m.
For membership rates, please visit http://www.skyrangeshootingclub.com/. You can also call them at 02-815-7898, 02-815-7900, or 02-815-7901 for more information.
Source: Sky Range Shooting Club Facebook page
All photos courtesy of the Sky Range Shooting Club Facebook page