List: Fitness Centers in Makati
A busy schedule is not an excuse to skip a workout session or your favourite calorie-burning activity. Why not find a gym that's near your workplace or home.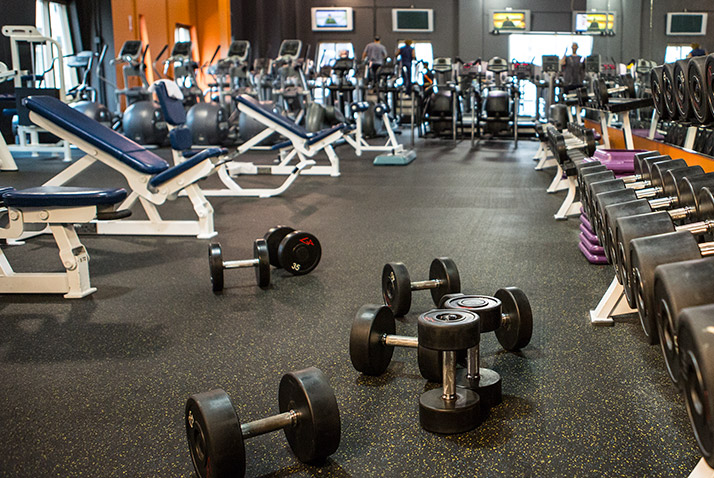 Photo via bodybuilding.com
Here's a list of fitness centres in one of the busiest districts in manila; Makati City.
360˚ Fitness Club Makati
Address: 7F Dolmar Gold Tower, C. Palanca St., Legaspi Village, Makati
Contact No: 02 – 949 – 9575
Mobile: 0917 – 860 – 0360; 0949 – 889 – 7869
Gold's Gym
Address: GF, 2F, 3F, Glorietta 3, North Dr., Makati
Contact No: 02 – 754 – 8283
CrossFitMNL
Address: Unit 102 GF First Midland Bldg, 109 Gamboa St., Legaspi Village
Contact No: 02 – 552 – 7266
Mobile: 0915 – 145 – 6659; 0908 – 292 – 9940
Crossfit Mad Minute
Address: Unit G, 7433 Yakal, Makati
Contact No: 02 – 551 – 4281 (5:00 – 9:00 pm only)
Email: thebox@crossfitmadminute.com
Slimmers World
Address: GF Zeta 2 Building, Salcedo Street, Legaspi Village
Contact No: 02 – 893 – 8934
Mobile: 0928 – 971 – 9938
Fitness First
Address: 8F, Robinsons Summit Centre, 6783 Ayala Avenue, Makati City
Contact No: 02 – 813 – 0761
Team Insider Boxing Gym
Address: 8479 Kalayaan Avenue cor Fermina St., Poblacion, Makati
Contact No: 02 – 899 – 8124
The Zone
Address: 7224 Malugay St., Brgy. Bel – Air, Makati
Contact No: 02 – 893 – 1600
FTX Gym
Address: Unit 202 Three Salcedo Place, Tordecillas St., Makati City
Contact No: 02 – 822 – 3311
Facebook: https://www.facebook.com/gymftx/
Cervera Gym
Address: 2284 Cervera Makati
Contact No: 0915 – 444 – 8181
4Fitness Studio
Address: 2F YLH Building, 115 V.A. Rufino cor. Salcedo St., Legazpi Village
Contact No: 02 – 274 – 9050
Mobile: 0917 – 585 – 0831; 0925 – 620 – 6711
Great Muscles Gym
Address: Unit 202 Antel Corporate Centre, Valero St., Salcedo Village, Makati
Contact No: 0917 – 520 – 9593
Anytime Fitness
Address: 3F Paseo Center; Paseo de Roxas corner Sedeno Street. Salcedo Village Makati City
Tel No: 0917 – 840 – 0247
Sources: Kalibrr; yelp.com