Anytime Fitness Makati
For its 5th branch in the Philippines, Anytime Fitness Club opens their flagship gym at the Paseo Center in Makati.
Anytime Fitness is a popular global brand that started in Minnesota, USA in 2002. It is considered the largest fitness chain in the world and commended as #1 global franchise by Entrepreneur Magazine.
As its name suggests, Anytime Fitness boasts of their 24-hour accessibility which allows people to work out and live a healthy lifestyle with no time schedule excuses. Each member can enjoy full access to other branches in Manila and international locations using a single access key. Access to the club is protected by the state-of-the-art security system monitored and equipped by CCTV cameras stationed all over the place (except the comfort room area) and some emergency care resources readily available (first-aid kit and defibrillator) in case of accidents.
Once inside, you can easily feel the soothing atmosphere manifested by the minimalist interiors and the nature-friendly artificial purple lawns in functional area. Each member has a full use of the top-of-the-line strength training and cardio equipment.
Anytime Fitness provides tailored in-house training programs supervised by well-trained personal trainers and accommodating staff. Before the start of the actual workout, each member is required to undergo the fitness and body composition assessment, goal setting, postural analysis and body measurement. Even without hiring a personal coach, you can personally ask help and assistance from personal trainers around without the Monthly Membership Fee of P2, 500.
This neighborhood-style fitness club consists of specific key areas for ultimate exercise and fitness goals for each member.
(1) Cardio Area primarily pertains to the cardiovascular-training workouts and exercises using advanced technology equipment. Their first-rate platinum club series treadmill has a unique feature where you can record and save your cardio workout result (burned calories, distance run, time etc) once you install the application on your phones.
(2) Free Weights Area pertains to strength training activities and machines for bodybuilding, weightlifting, power lifting and other specific target strength trainings.
(3) Functional Workout Area is associated with exercise to improve over-all strength, agility, speed, endurance and posture where you can join circuit based workouts, core and cardio exercise.
(4) Studio Fitness Class offers booth camp, core and military circuit, yoga and dance classes (Zumba, Hiphop and Latin dance) to improve posture, self-awareness and stronger body.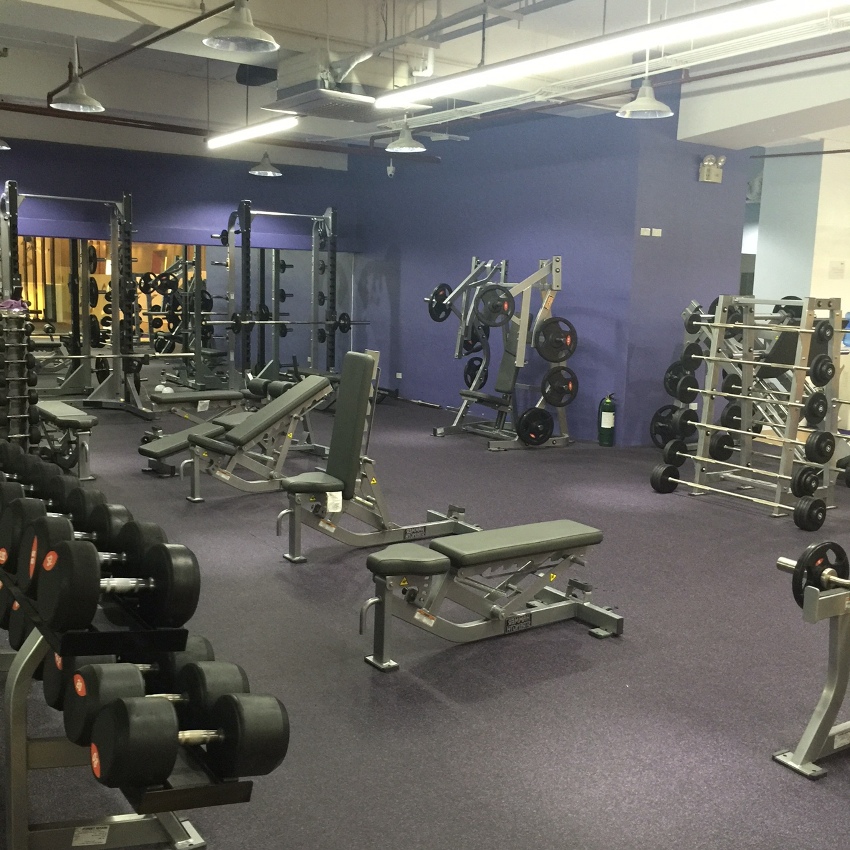 Anytime Fitness Makati is your 24/7 neighborhood fitness gym that offers clean and advanced facilities, and friendly well-trained coaches.                                                          

Photos by Anytime Fitness Makati
Article by Adrian Pempena (Contributor)