Ink Scribbler
If you'd like to be productive and have fun at the same time, why not start a new hobby? Ink Scribbler gives you the complete starter package—from the supplies you'll need to a beginner's workshop!
–
–

You might think that it's easy to get into calligraphy—you can just buy the supplies you need and watch tutorials on YouTube! Sure, you'll be able to save money this way… at first. But Alexis Ventura, the brains behind Ink Scribbler, admits that she probably would've saved a lot of time if she'd attended a workshop first.
–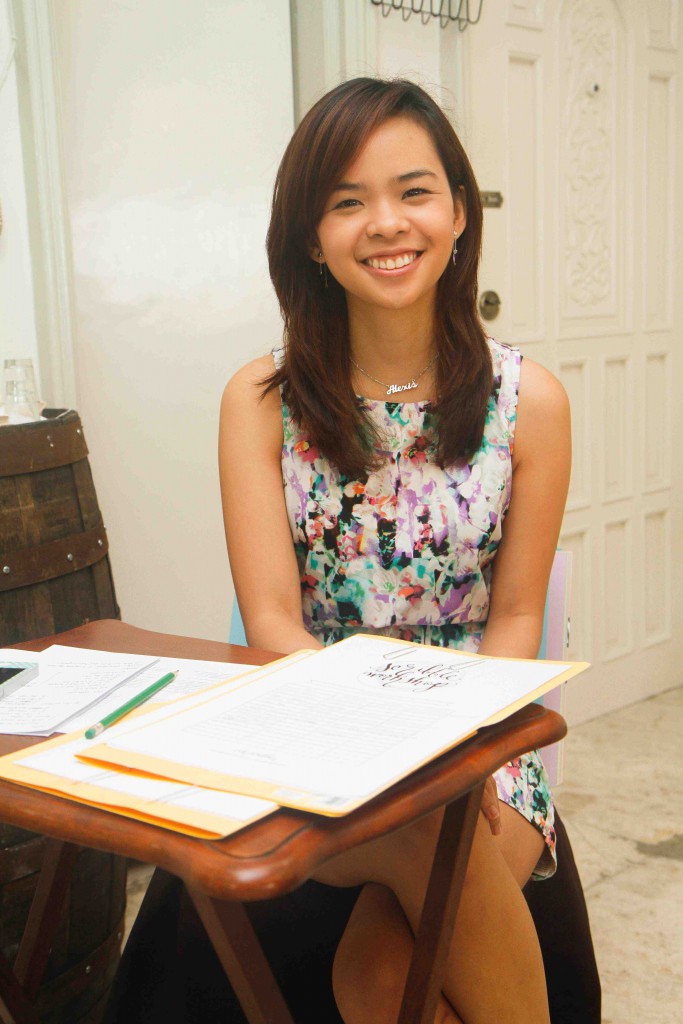 Alexis Ventura at one of the Scribble Workshops
–
"My first drafts weren't very good and it took quite a while to develop my technique as I had to teach myself everything," she says. This is the reason why she thought of developing the beginner workshops. "It crunches a lot of time in the learning process," she says, as participants of the workshop can learn in one afternoon what she worked on for weeks and weeks. They would also get the basic calligraphy materials package upon signing up as Alexis and her team are also the ones behind The Craft Central, a crafts supply store. "Everything's included," she says. And the only thing participants have to do is show up.
–
–
Ink Scribbler plans to hold workshops on more advanced calligraphy techniques. "There is a demand because people of course would like to know what's next," Alexis says, but when asked what people can do in the meantime, while the advanced workshops are still underway, she has one recommendation: Practice! The workshops will teach you the basics, but developing your technique is something only you can do on your own.
–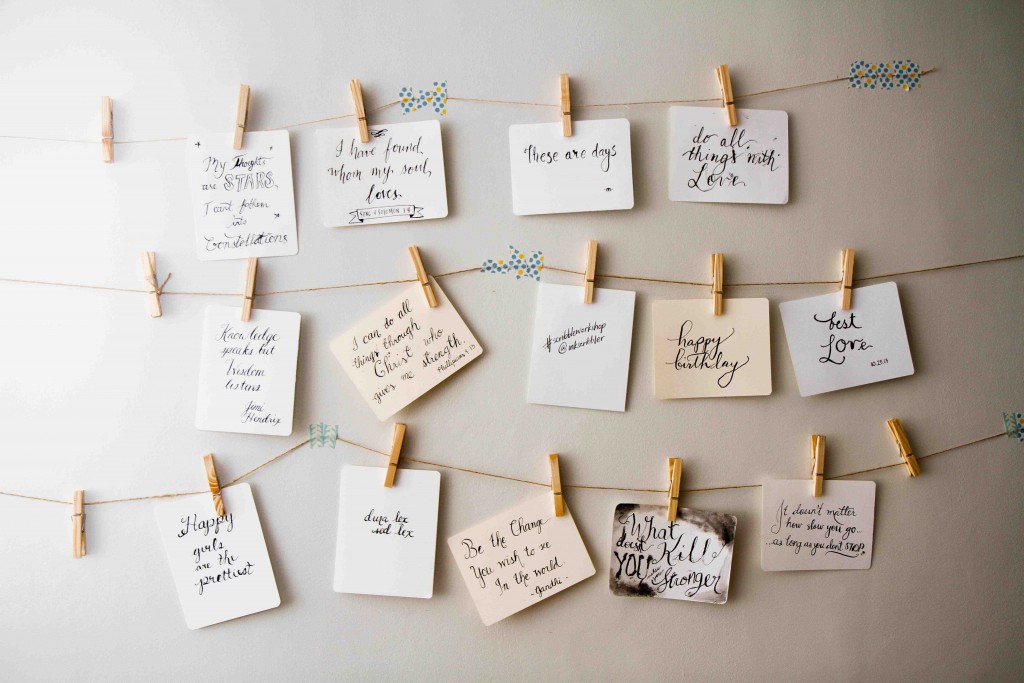 –
For more information about Ink Scribbler and The Craft Central, you may visit the following websites:
Article by Ida Irigo
Photos from Ink Scribbler