Stronghand Shooting Range
If you're a fan of practical yet extreme recreational activities, target shooting might be for you. And in Metro Manila, there is no better place to learn it than Stronghand Shooting Range.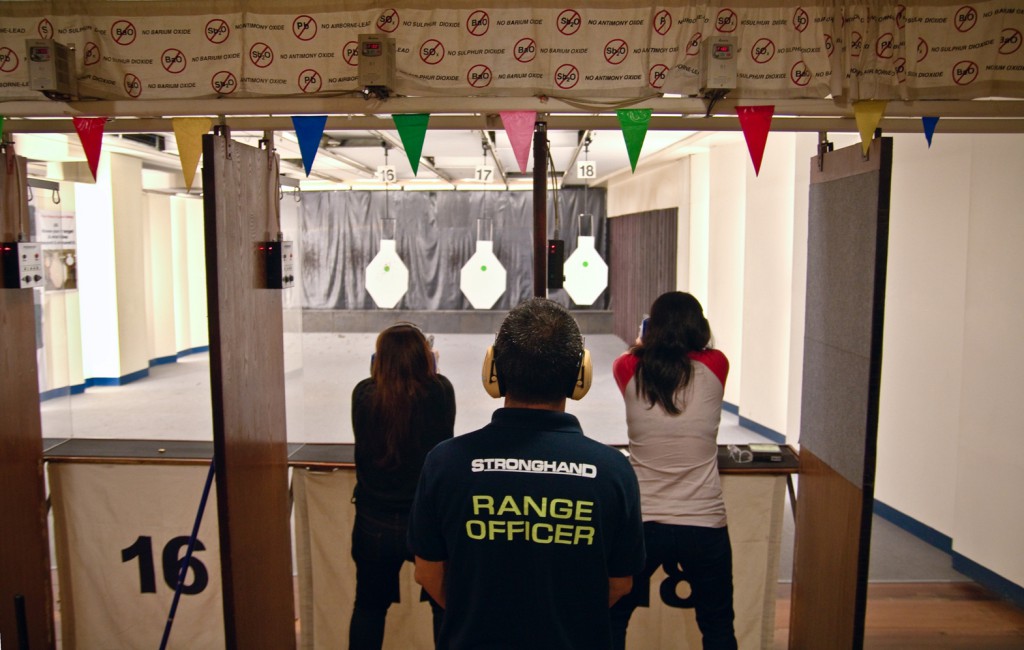 CERTIFIED SHOOTING RANGE OFFICIALS are always present in every session.
Stronghand Shooting Range prides itself on being the first and only toxic-free indoor shooting range in Asia. It is also Manila's premiere shooting range, patronized by the best shooting clubs in the country, and perfect for beginners and pro shooters alike.
ASIA'S #1. The first indoor and toxic-free shooting range in Asia.
The shooting range officers here are certified under the National Range Institute. They are active practitioners of competitive practical shooting, and are very responsible regarding safety measures. All beginners have to start with the basic gun-handling course, a one-hour tutorial covering the basics: what a gun is built of and how it works, the four major rules inside the range, handling and aiming your gun properly, and other important mechanics and legalities.
READY, aim, fire!

Once you are allowed in the shooting range, the toxic-free tag comes into play. When guns are fired, the ammunition (usually lead bullets) releases fumes that contain heavy metals that are harmful to our health, especially at confined spaces. Stronghand uses non-lead, environment-friendly bullets. It makes their range free from airborne lead, sulphur dioxide, barium oxide and antimony oxide. Overall, breathing is easier here compared to other smoke-choked shooting ranges. There are two shooting distances: the 5-meter and the 10-meter. Beginners get ten rounds of ammunition per distance, and a certificate afterwards.
LOADING A HANDGUN requires proper training, which you can get in facility.

Guests can enjoy the same great service and facilities at Stronghand as the club members, only at slightly higher prices. But overall, target shooting at Stronghand Shooting Range is enjoyable while being comfortable, secure, and inexpensive.
ADDRESS:
La Défense, 1660 E. Rodriguez Sr. Ave., Quezon City, Metro Manila
CONTACT:
+(632) 721 7174
STORE HOURS:
Monday to Saturday, 10 AM to 7 PM
Sunday, 10 AM to 5 PM
—–
Photos and article by Jess Jacutan