Ballet Philippines' Fitness Programs: Graceful Fitness Feats
POINT AND FLEX as Ballet Philippines opens it doors to individuals who would like to stay fit in an unconventional way.
.
"There is certain poise rooted in the history of ballet," said Bee Carabeo, PR and Marketing for Ballet Philippines. "The people who started ballet were actually royal[s]."
History declares this as true. After all, ballet was danced in the Italian Renaissance courts before developing into a concert dance in France and Russia. Ballerinas and danseurs might as well be modern-day princesses and princes in their leotards and tights, in the spotlight and on that stage, totally distinct from the rest of the mundane world.
Until early this year, that is. Ballet Philippines, one of the country's most prestigious ballet companies, introduced their fitness programs to health-conscious individuals who are interested in achieving fitness in an unconventional way. They have five different offerings: Ballet Workout, Ladies' Ballet, Active Stretch, Latin Workout and Modern Workout.
Hold your tutus, though! Before anything else, know which is which is which and find the perfect fit for you:
.
Ballet Workout
a.k.a. Low-impact workout and stretching based on classical ballet exercises
Perfect for those who want to enhance their mind and muscle memory while strengthening the core muscles in their body
Focuses on learning the basics of ballet will build your strength and improve your balance and coordination
Tips for the toes: Try incorporating grace in this type of exercise. Think "creating lines in space," as put by Ladies' Ballet teacher Karla Javier.
.
.
Ladies' Ballet
a.k.a. Ballet technique class exercise and artistry combined
Perfect for dancers who have a background in classical ballet and need to work those feet again
Focuses on "Strength, stamina, coordination, flexibility, rhythm…[like] zen in precision," said Teacher Karla. "It's about controlling your body and fine-tuning your control."
Tips for the toes: Don't be intimidated by ladies' ballet being about, well, ballet. Everyone "could find their way into it, as long as you manage your expectations," said Bee.
.
Active Stretch
a.k.a. Graceful low-impact resistance training, highly intensive stretching workout
Perfect for fitness enthusiasts who are into yoga, floor pilates and gyrotonics…and are eager to add even more to their repertoire!
Focuses on "The release technique," shared teacher Stanley Canete who developed Active Stretch. "[It's about] activating the core [and not just strengthening it]." Active Stretch also focuses on body shaping and toning, and building endurance
Tips for the toes: When doing multiple exercises, Teacher Stanley recommends you "select, combine, refine."
.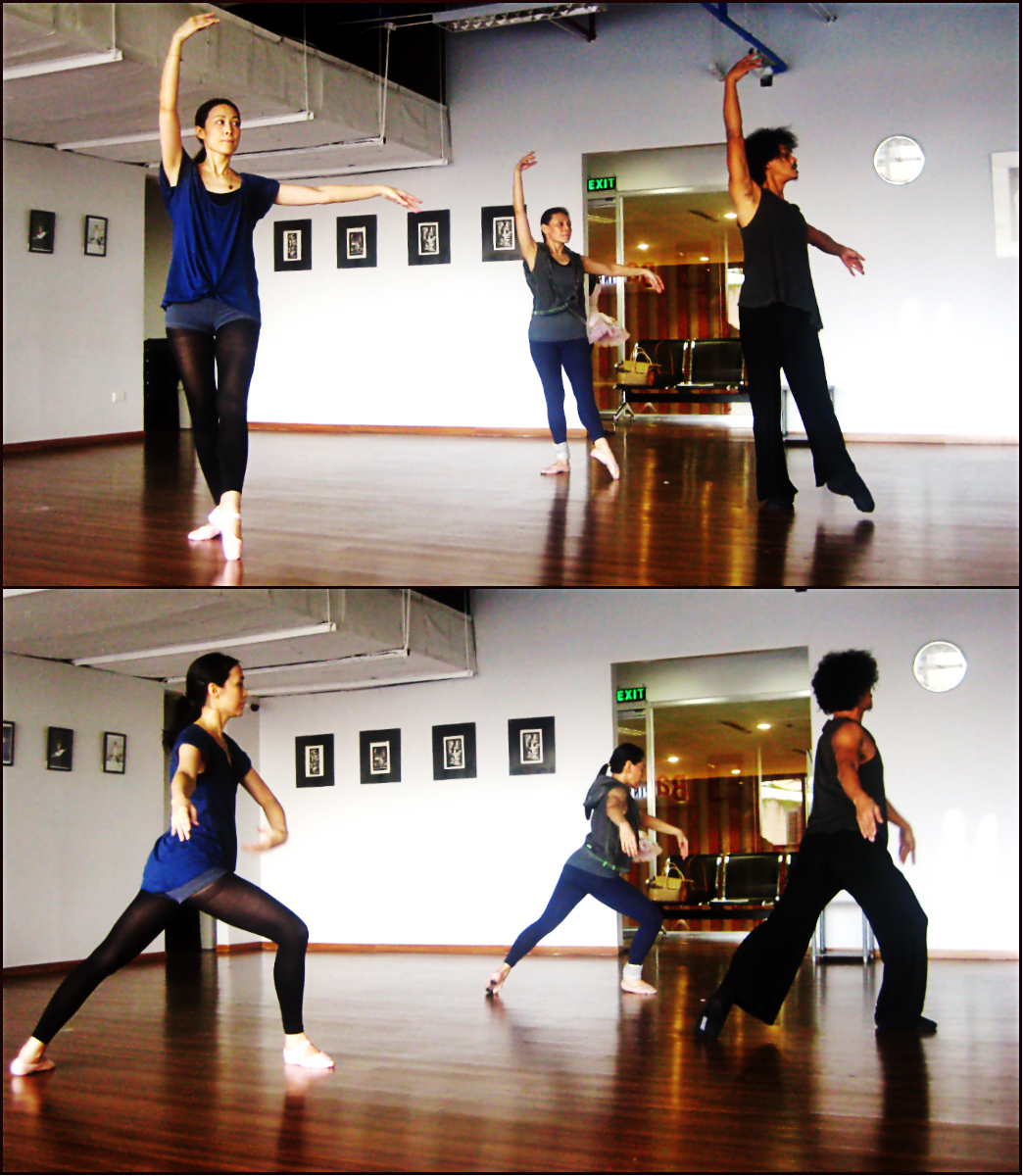 .
Latin Workout a.k.a. Spanish and Latin dance-based exercises
Perfect for those chicas and chicos who are interested in the Latin culture and dance
Focuses on the flamenco, clasico espanol and other Spanish regional dances, like the sevillanas and the use of castanets
Tips for the toes: Read up! Know the story behind each dance before attending the class for more passionate and soulful dance performances!
.
Modern Workout a.k.a. Jazzercise, or exercises based on jazz and other modern dances
Perfect for the young and the young at heart who want more upbeat and energetic dance exercise routines
Focuses on strength and stamina by "dancercising"!
Tips for the toes: Grab a partner…or maybe even two! Spread the energy by attending this class in numbers.
.
While very unique from one another, these exercises actually complement each other, so don't be afraid to try them all! These programs are reasonably priced and available in Ballet Philippines' dance studios in SM Aura and at CCP. So what are you waiting for? Grab those dancing shoes and be ready to twirl, leap and glide!
.
Fees:
Registration: P500
Per class: P700
8 sessions (1 month): P2,845
12 sessions (1 month): P3,300
Monthly unlimited: P5,000
.
Contact information:
http://facebook.com/balletphilippines

Written By: Madeline Castillo, contributor