Bounce Music School
Itching to use the rig but not knowing how to scratch? Have you literally been marching to the beat of your own drum? Got your very own tune stuck in your head for, well, forever? Bring those sick beats and that musical ear to Bounce!
–
–
Located right in the middle of the metro's lifestyle district, Bounce Electronic Music and DJ School has everything and anything you need to learn about creating your own electronic groove. They offer programs in DJ mixing and electronic music production, courses in songwriting for dance music, and masterclasses in EDM, Electronic Music Theory, hiphop and RnB, mixing and mastering, deep house, bass music and many more. Learn the secrets behind the latest hits by knowing more about the elements that make a great song. Write effective and memorable lyrics and melody. Put your own spin to crowd favorites.
Expect to get the best from the best. As the official exhibitor and partner of Pioneer DJ, Bounce Music School has access to the best and the latest DJ equipment available in the market. They are also affiliated with Audio-Technica, The Music Source, Sennheiser and other top-of-the-line music brands. Lessons are conducted by professional performing artists: veteran music producers, DJ champions and even a Berkelee summa cum laude! Most are also talents of the record label Tonedef Music with their own gigs and events, so you can catch them in the hottest clubs and most happening events in the city!
–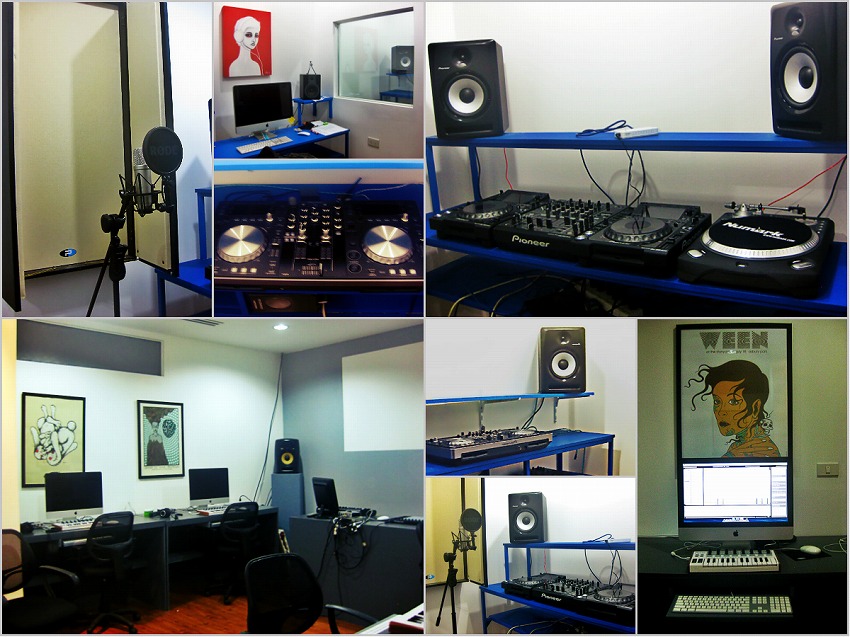 MAKE MELODIES with only the best in the market.
–
School officially started only last July 13, but the instructors have been in the music business for years. This allows them to go beyond teaching theory and let their students experience the scene firsthand. Aside from students' night, promising students have the chance to showcase their skills during Plonker Thursdays at Aracama. Those who come up with tracks that are good enough also get the chance to see their work released through ToneDef Music!
"[To] bounce means [to] render a track (in DJ-speak)," said Mark Nicosia, head instructor, co-owner and founder. "It's turning ones and zeroes to something audible." And that's exactly what this school is about: recognizing the musical genius in their students and drawing it to the limelight and onto the stage. With that intense passion for what they do, Bounce Music School definitely keeps the music playing.
–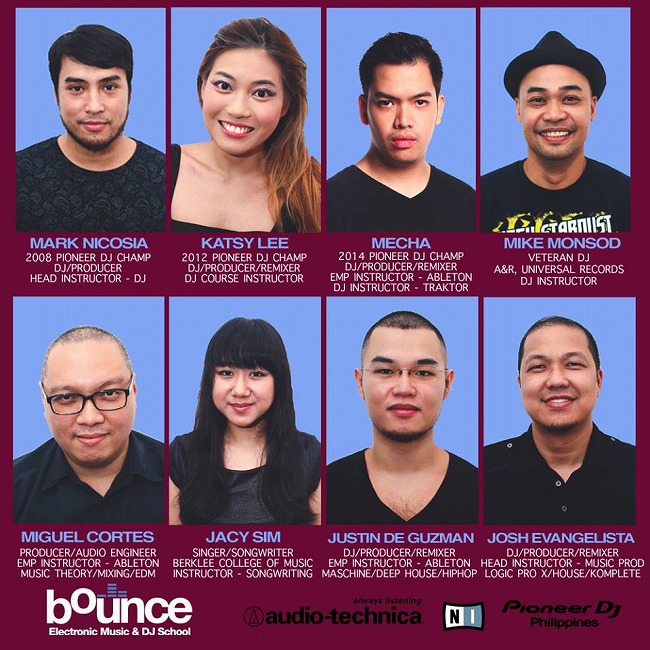 EXCEL WITH THE EXCELLENT. Bounce instructors are definitely the best in what they do. (Photo from Bounce PH's Twitter account)
–
Information:
Bounce Electronic Music & DJ School
8th floor W 5the Ave. Building, BGC, Taguig City.
403-3918 / 0927-7964791
Facebook: http://www.facebook.com/bounceschool
Twitter: @BouncePh

Written By: Madeline Castillo, contributor