205 Cafe and Lounge in BGC: Italian Flare and Comfort Food
Don't be intimidated by the interiors of 205–the cafe and lounge are perfect from your early mornings to your late evenings.
Despite the very sophisticated vibe, 205 is a place where you can dine without having to dress up and be fancy. It's the ideal place for morning meetings, afternoon affairs, and for hanging out with your friends and colleagues after a long day's work.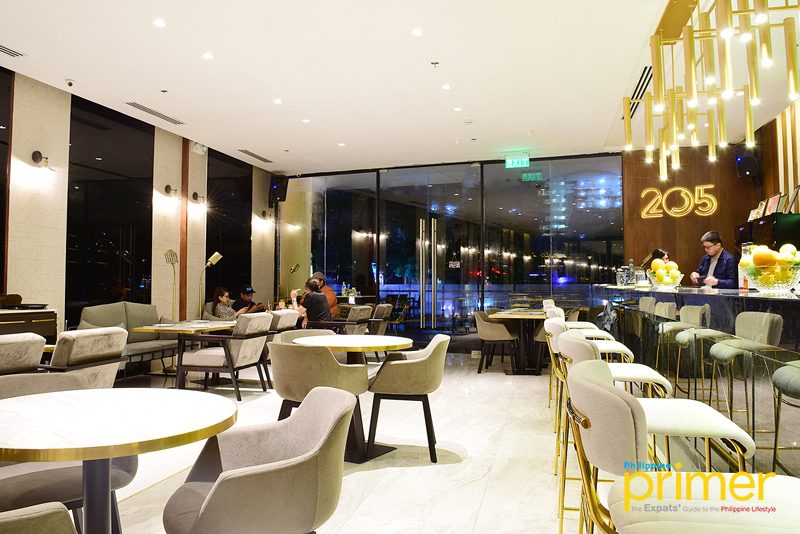 205 boasts an extensive menu of Italian comfort food that will make you feel very much at home, more so, when you take that first bite. They serve pizza, pasta, and even rice meals.
Their menu has something for everybody and is perfect for a meal that you can share with your friends, colleagues, and family. Sample their Shrimp Aglio Olio (Php 472), which is a seafood pasta that has that perfect balance of flavors that will surely take you on a flavor trip!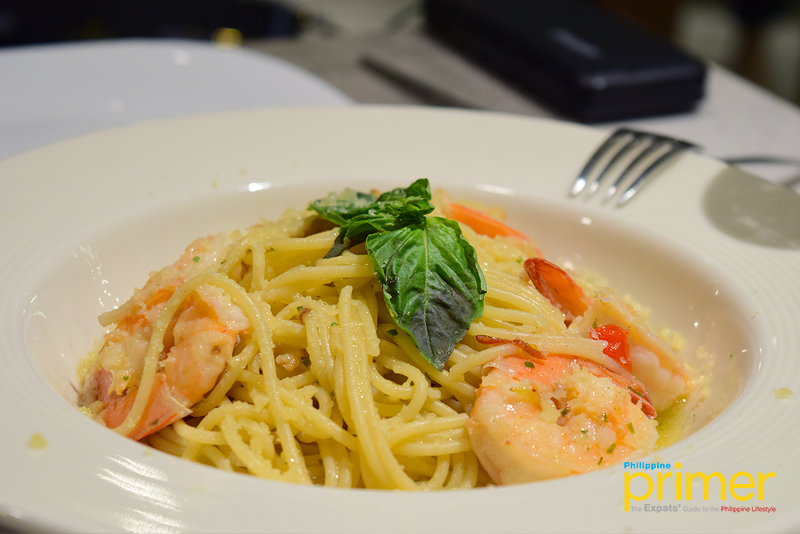 Shrimp Aglio Olio (Php 472)
Staying true to their Italian themes, 205 serves pizza just like their Breakfast Pizza (Php 450) that contains spinach, ricotta cheese, sausages, eggs, and tomato sauce. It's perfect for when you want to have that meeting over breakfast or when you feel like having breakfast in the middle of the day.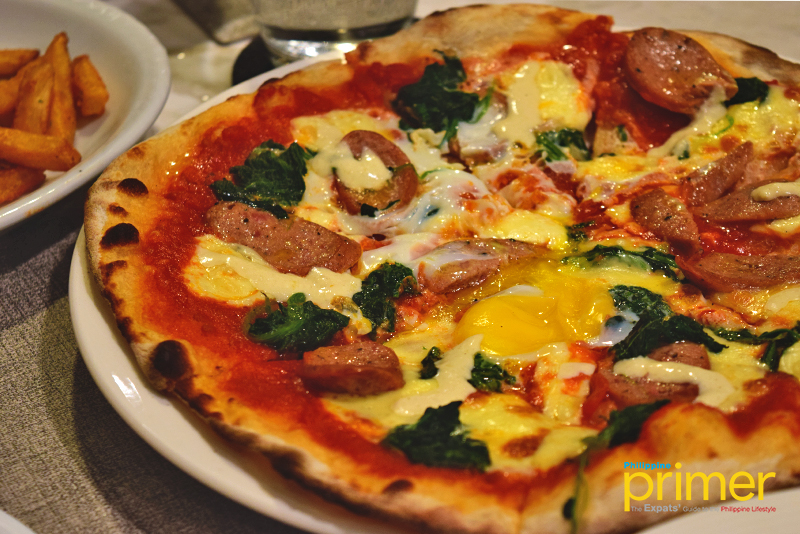 Breakfast Pizza (Php 450)
Also try their Mushroom Risotto (Php 375)–the taste provides an entirely different take on the otherwise, classic Italian dish. The rice was cooked to perfection and is the ideal balance of creamy and starchy, which makes for an ideal risotto dish.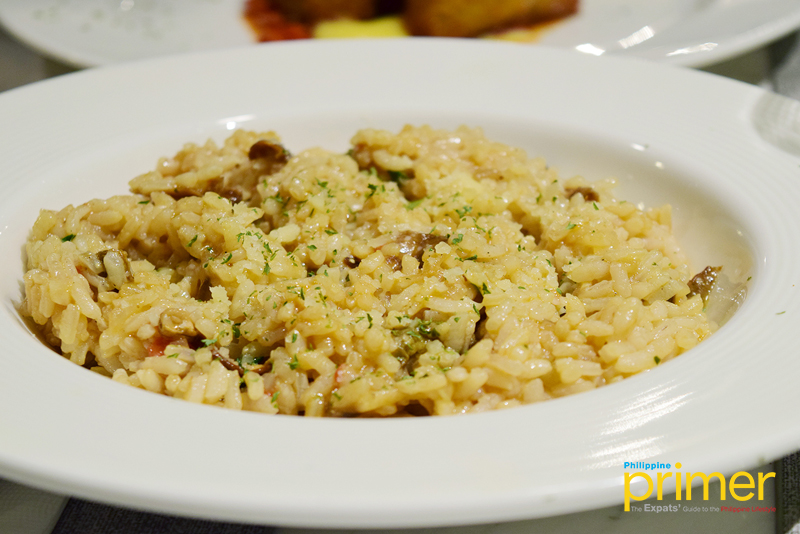 Mushroom Risotto (Php 375)
205 also boasts a selection of coffee, beers, and cocktails. They are partnered with The Curator for their collection of liquors and drinks, so rest assured that they're the best drinks that you'll ever have.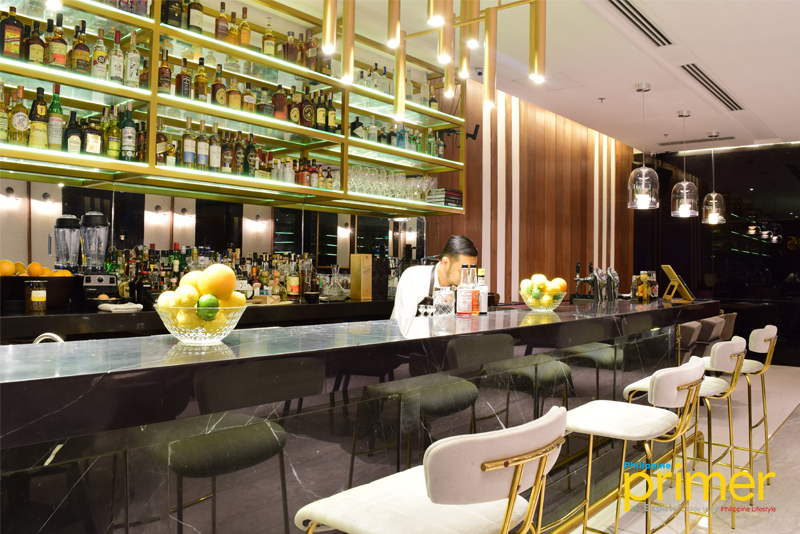 Sample their Mojito (Php 350) to switch up your regular alcohol. It's a classic cocktail that never loses its flare–a mixture of rum, lime, mint, and sugar, making it the perfect drink after a long day at work.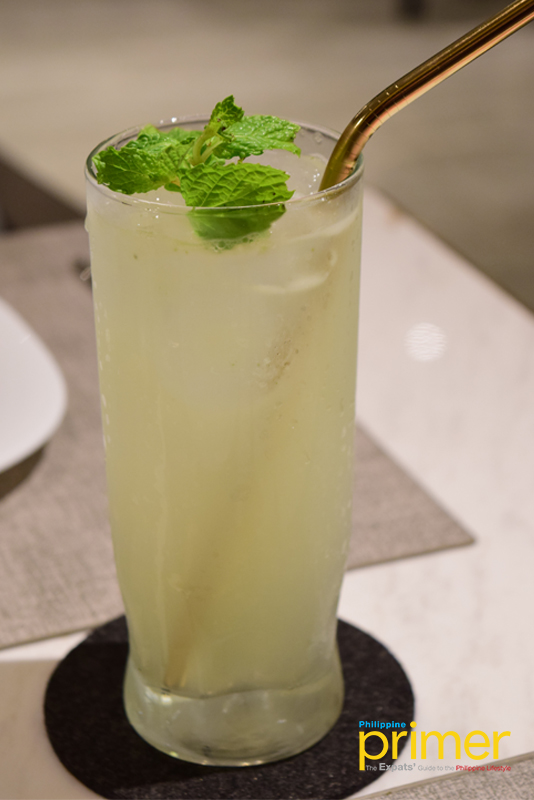 Mojito (Php 350)
205 is the ideal place for those who want to go to a place that boasts a fantastic interior without the hassle of having to do something fancy. This restaurant is definitely for all occasions–even proposals!
For more information, you may visit their Facebook page or contact them at 0917-858-1942. You may also email them at 205bgc@gmail.com.
---
This first appeared in Philippine Primer Japanese Magazine's December 2018 issue.
Written by Feliz Grace Bueno

C2, Upper Ground, High Street Central, Bonifacio Global City, Taguig City

8 a.m. to 2 a.m. (Monday to Saturday); 8 a.m. to 12 m.n. (Sunday)