Gino's Brick Oven Pizza
Because of the rave reviews received by their main branch in Katipunan, Gino's Brick Oven Pizza opened another branch in the heart of Salcedo Village, Makati early this year. Owned by Filipino food entrepreneurs Jutes and Cello Templo and named after their son, this Neapolitan style restaurant offers only the freshest pizzas carefully and individually baked in brick ovens. They use their own kesong puti­ (white cheese)made with milk from the Philippine Carabao Institute.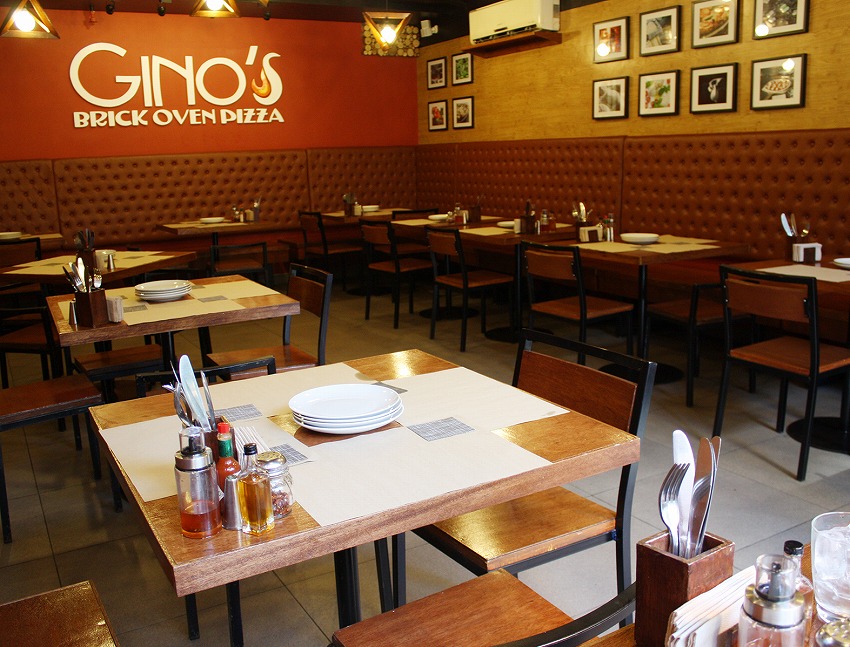 For a small restaurant in Bautista near Tordesillas Street, Gino's is surprisingly packed with customers. Customers line up outside and have their orders placed in advance, especially during peak hours. Once you take your seat inside though, they immediately serve a refreshing glass of water while you wait for your orders! For first-timers, don't hesitate to ask the staff for assistance in choosing what to order. They are very cheerful and accommodating.
In less than 5 minutes, the first pizza arrived! SMEGG is one of their best-sellers. It's generously topped with homemade sausage, mushroom, eggs, Gouda and cream. The taste is like no other! This one is a little soggy so I suggest you fold each slice and pour-in some chilli honey to really appreciate it.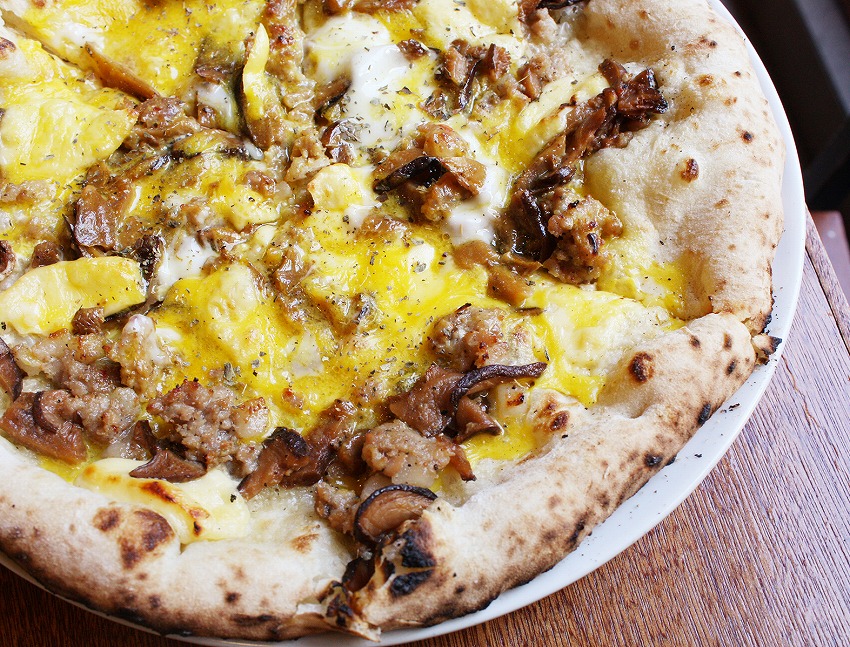 SMEGG (P370)
 Another best-seller is the Bianca Verde that is made with olive oil, garlic, kesong puti, ricotta, parmesan, basil, and arugula. The basil and arugula make it so aromatic that you won't wait for a second to try it! The crust is a little thick but easy to chew. Even though there is no sauce unlike in regular pizzas, this one is really tasty!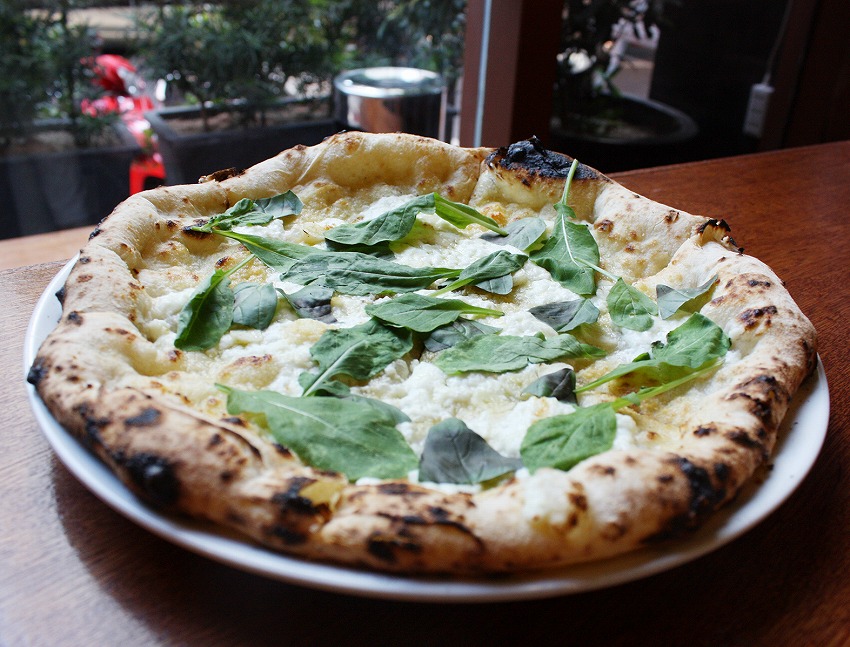 Bianca Verde (P330)
Don't leave without trying the Nutella soup (P180) for dessert. This warm Nutella with floating hazelnuts is served in a bowl-shaped crust soft enough to pinch and dip into the soup! The combination of flavors is so heavenly.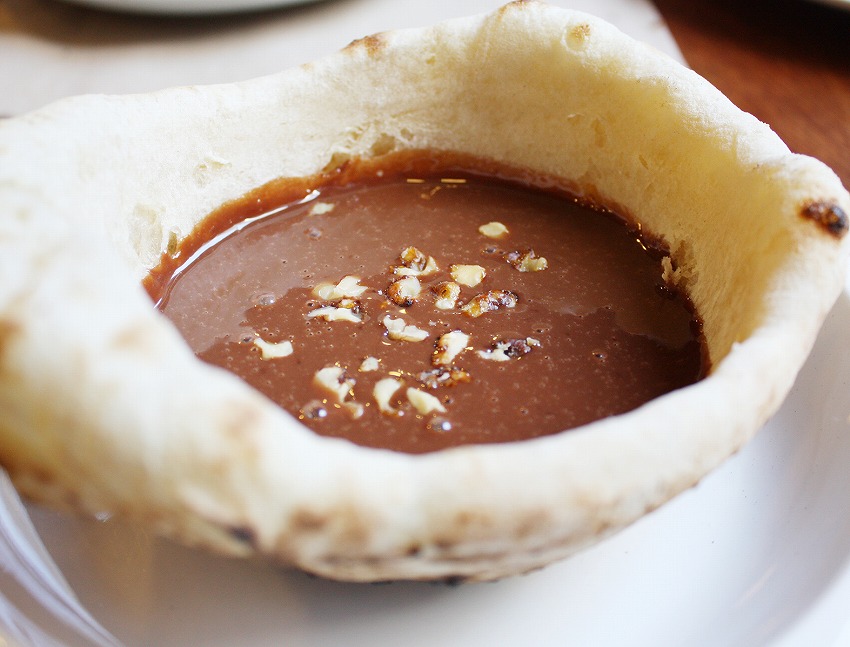 Nutella Soup (P180)
Gino's Brick Oven Pizza is definitely a must-try not only for pizza lovers, but for everyone who's anyone as well. The restaurant concept is modern and original. It is a new place to dine out with your family and friends.
Good news for wine drinkers, they don't have corkage! Just bring your own wine and they'll lend you some glasses.
Gino's is also part of the limited edition DINE OUT MANILA book which was released July 1st. Make sure you inform your Japanese friends to grab a copy ASAP! Find out the best restaurants in Metro Manila!
**
Written by: Pat Cordova (Editorial)

Bautista Street, Salcedo Village, Makati City (near the corner of Tordesillas Street)

11:00 AM to 10:00 PM Sunday to Monday

2nd Level, K2 Building, 341 Katipunan Ave, Lungsod Quezon