Kitchen Lab in Laoag: A Multi-Cuisine Fine Dining of Modernized Plates
About three years ago, two friends thought of starting a business that's a bit different from their committed profession as a doctor and an engineer. Brought together by their common ground of love for food and cooking, they introduced modernized cuisine through Kitchen Lab.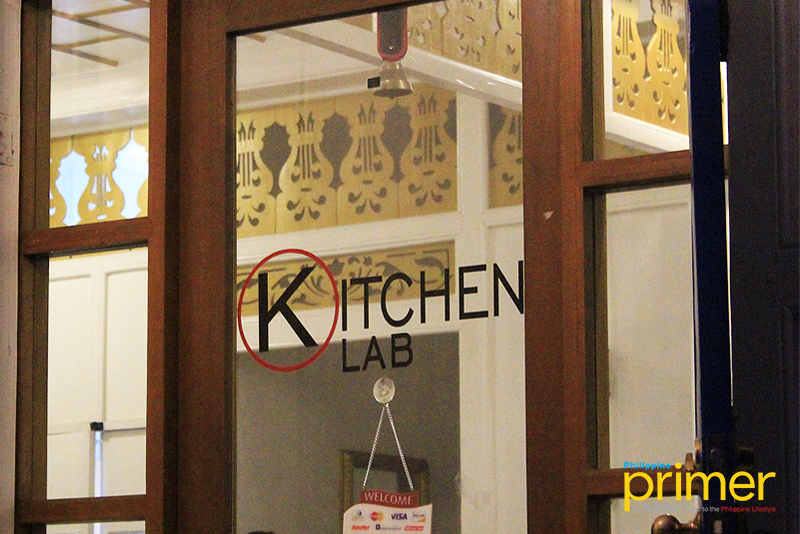 From a small catering business, they converted the old governor's house called White House in Laoag into a fancy, modern fine dining restaurant—the only modernized cuisine in the entire Ilocos area.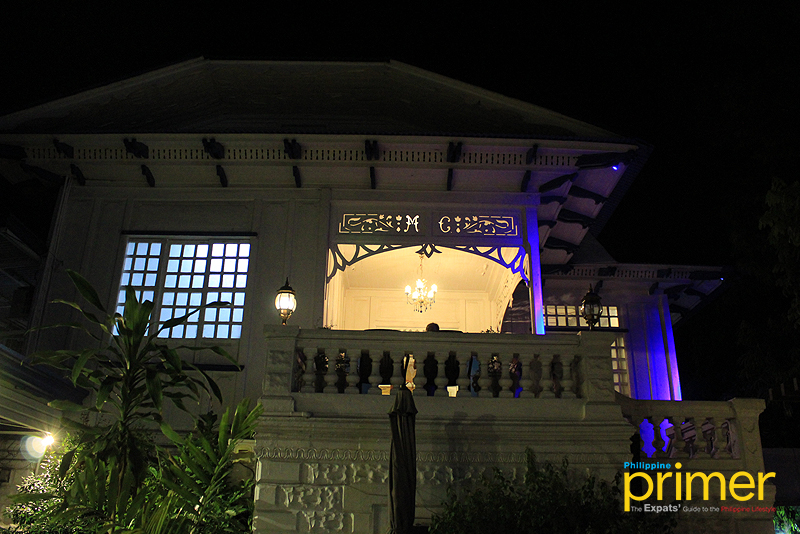 The white house in Laoag was turned into Kitchen Lab
Kitchen Lab innovates modernized dishes through eight (Php 1,200/person), twelve (P1,500/person) and sixteen (1,800/person) degustations.
Aside from the degustations they serve, they have a casual dining menu for walk-ins. Every three months, they change degustation menus and as of the moment, they serve Ilocano feasts.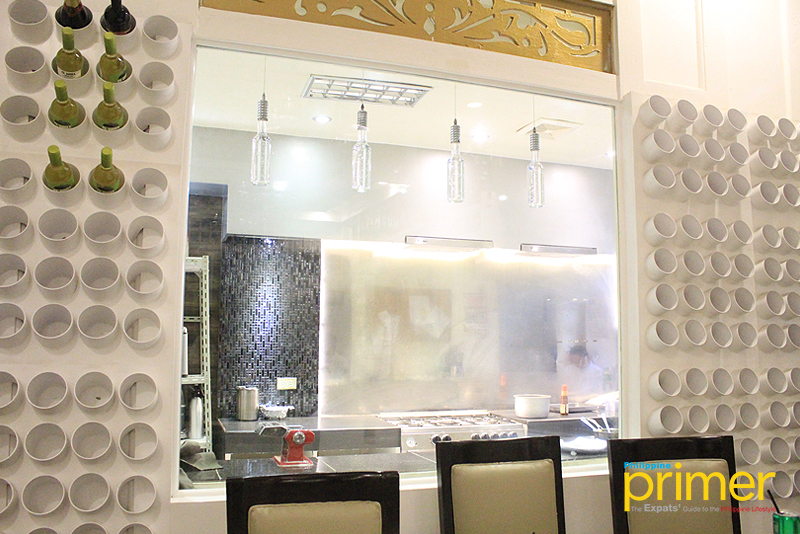 Kitchen Laboratory where guests can watch as the chefs prepare their dishes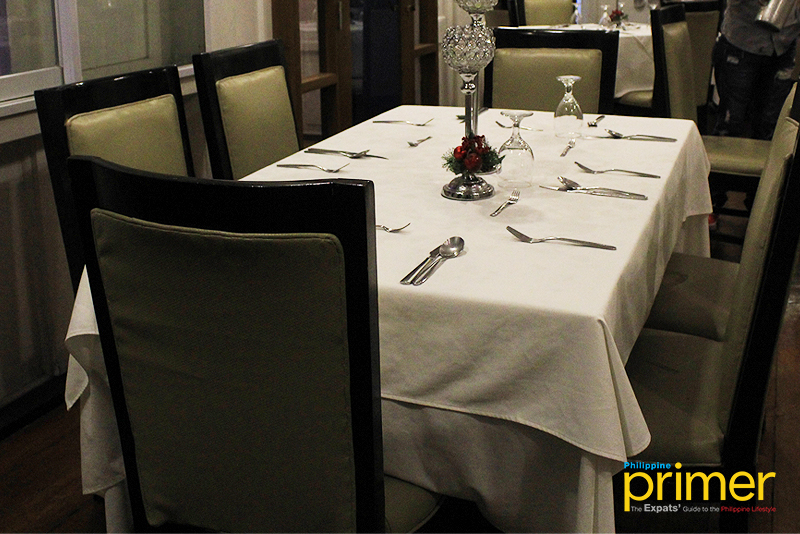 The fancy white, cream, and black setting of Kitchen Lab
From the casual dining menus, they have the best-selling Braised Short Rib (Php 430)—a chewy take on the ribs brought by the slow-cooking process.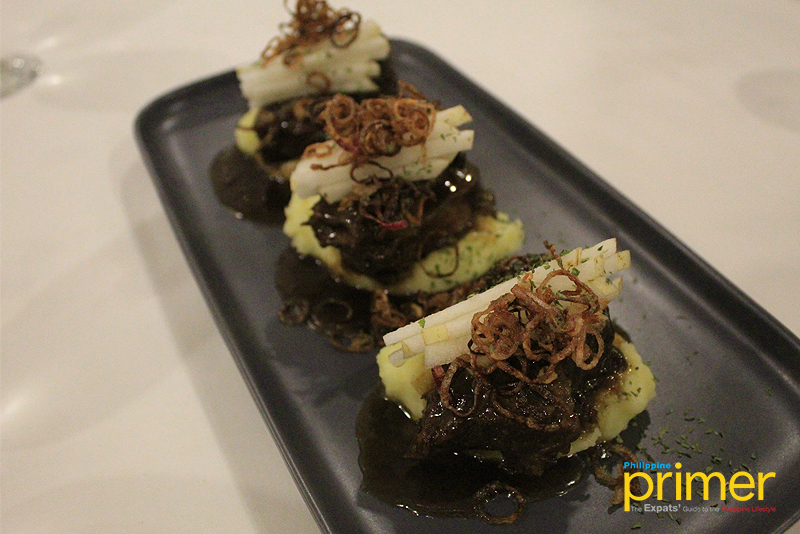 Braised Short Rib (Php 430)
It is served with mashed potato on the sides along with shallots and pear. It has a fragrant and fancy touch as it is topped with red wine sauce.
Kitchen Lab is also famous for its steaks, and one of which is the Wagyu Flat Iron with House Sauce and Veggies (Php 1,550). This medium rare steak is made from Japanese wagyu beef and is topped with a secret house sauce and veggies on the sides.
Wagyu Flat Iron with House Sauce and Veggies (Php 1,550)
For pasta, have a try of their Shrimp Scampi (Php 385). It is basically a linguini topped with sauteed shrimps in butter.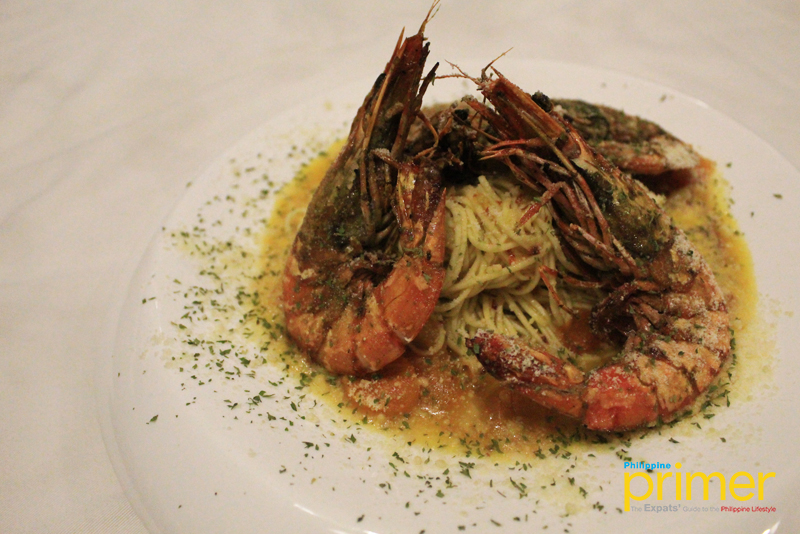 Shrimp Scampi (Php 385).
To give a little spice to the pasta bowl, it has chili flakes topped with parmesan cheese. The dish reveals the playful flavor combinations of salty, creamy and spicy.
Right now, the casual dining menus are multi-cuisines without Ilocano touch but their degustations are all Ilocano-inspired with a hint of modernized plates which they call Molecular Gastronomy.
To complete a good meal, one must end it with a fine and nice slice of sweet treats. Just below the white house is Mary Jane's Patisserie & Boulangerie by Kitchen Lab. It's where you can buy their scratch bread, pastries, coffees, and French cakes.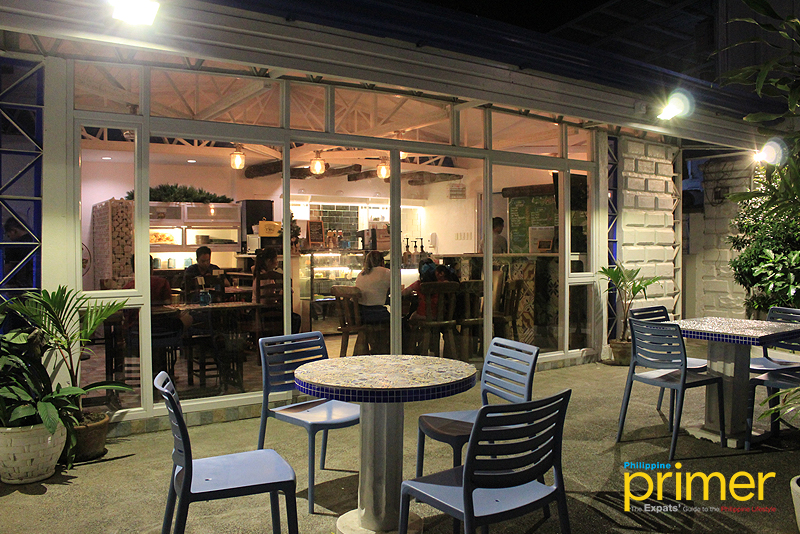 Mary Jane's Patisserie & Boulangerie by Kitchen Lab
A slice that perfectly blends the sweet and creamy finish is the Pistachio Cheesecake (Php 145) topped with nuts. It isn't too sweet and too bland. It has a smooth texture and the crust perfectly complements the pistachio flavor.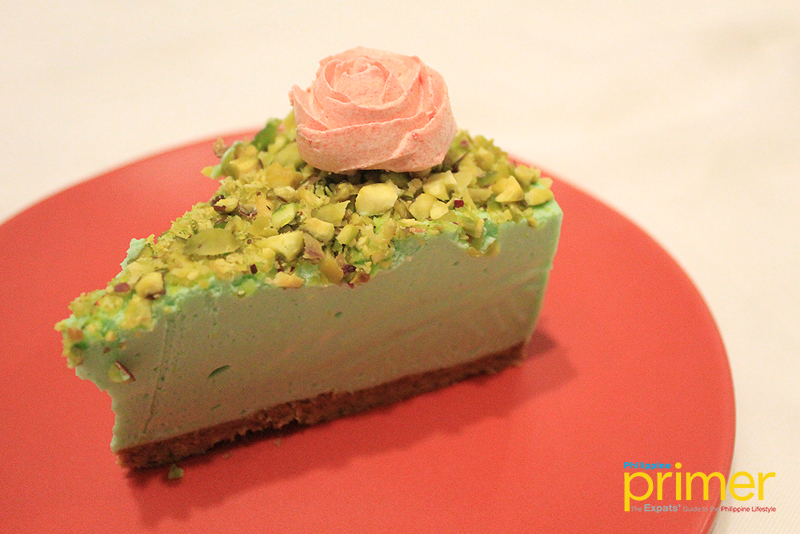 Pistachio Cheesecake (Php 145)
Kitchen Lab's degustations are only by appointment and are limited up to ten persons only. For larger groups, they also offer buffets. For more information, you may contact them at 0999 884 1701. 
How to get here:
From Laoag City proper head northwest on J. P. Rizal St toward V. Llanes then turn right at the 2nd cross street onto Balintawak. Kitchen Lab is on the right side.
---
This first appeared in Philippine Primer's Japanese magazine March 2019 issue.
Written by Denisse Tenorio

Gov. P. Lazaro Ave, Laoag City

5:30 pm to 12:00 am (Kitchen Lab); Daily from 10 am until 12 am (Mary Jane's Patisserie & Boulangerie by Kitchen Lab)
Restaurant Menu
You can scroll the image left and right.