Café Tavera in Davao
If there's one restaurant you should visit that will introduce you to the rich Davao cuisine, head to Café Tavera. Having been one of the most sought-after restaurants of many high-profile personalities in the country who visit Davao, Café Tavera offers much more than great food but also, it offers a dining experience like no other.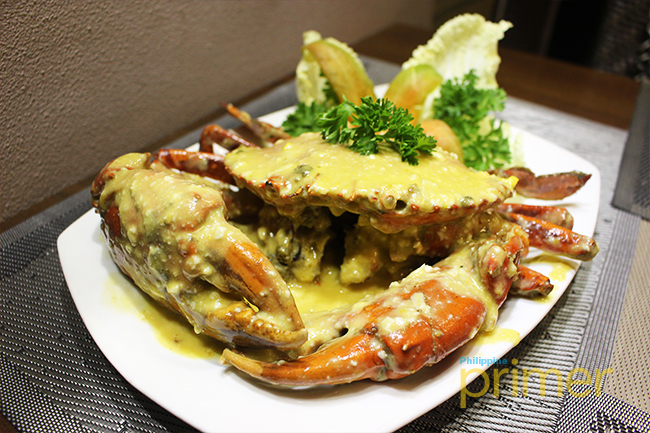 Crab with salted egg (P150/100g)
One of the things that make Café Tavera stand out is their wide selection of fresh seafood displayed at the counter. You can totally see that the ingredients they use for their dishes are guaranteed fresh and are of top quality. Their selection includes shellfish such as crabs, prawns, and fish.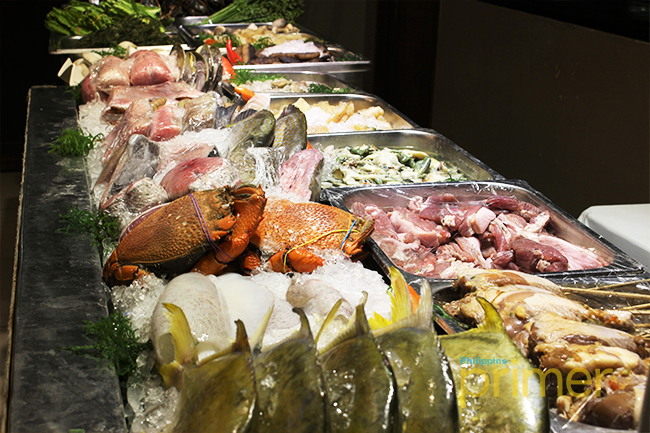 Cafe Tavera's seafood selection
Serving mostly Asian cuisine, you can see a number of familiar Filipino dishes made more flavorful as they put their own take to it. Café Tavera also does "paluto" style, a popular Filipino way of dining out where you can get to choose which among the variety of seafood you want for your dish, where you have the liberty to have it cooked the way you want it to be. However, some of their seafood offerings are seasonal so you better check first if they have the ingredients available.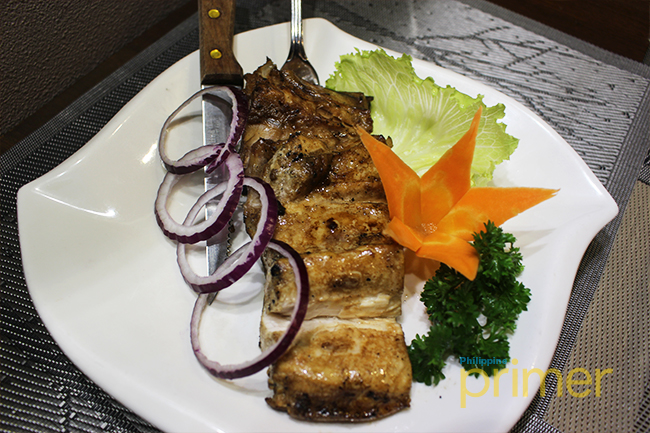 Grilled Blue Marlin (P95/100g)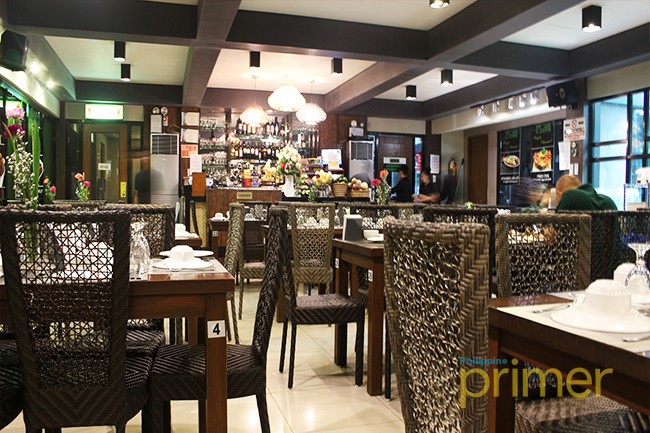 Inside Cafe Tavera
The interiors of Café Tavera look very homey, perfect for an intimate dining with friends and family. The place can accommodate about 200 persons, and they have 4 function rooms which you can use for special events. They also have an outdoor seating if you wish to be seated outside. They have a garden-like setting so you will also enjoy the ambience even during lunch time.
Want to experience dining at the best seafood restaurant in Davao City? Visit one of Davao's best—Café Tavera.
*Prices may change without prior notice

P.H. de Tavera St., Davao City

10:00 am-10:00 pm (Monday-Sunday)