Alba Restaurante Español: Home of Traditional Spanish Cookin in Manila since 1952!
Spanish cuisine has long been loved by Filipinos, and it's all thanks to one restaurant that has been the Philippines' home of traditional Spanish cooking for more than five decades: Alba Restaurante Español.
AUTHENTIC SPANISH CUISINE. Alba Restaurante Español single-handedly introduced Filipinos to Spanish cuisine./ IMAGE Philippine Primer
Alba Restaurante Español has been in the country since 1952. It has been lauded by some of the country's top names in the food industry, including Chef Sandy Daza, a Filipino-Canadian veteran gourmet chef. The restaurant was founded by Señor Anastacio de Alba who is an origin of Avila, Spain. He is the man behind the famous Spanish restaurants, Patio de Alba, La Mancha, and Casa Colas. 
What makes Alba so special that it stands out amongst the crowd of Spanish restaurants is the owners' burning passion for culinary arts. Señor Anastacio de Alba and his son, Chef Miguel, always ensure that their food is uniquely Alba; indeed, they've proven their culinary craft and artistry to many families in the country. The father-and-son team's culinary passion is reflected in the taste and flavors of cuisine that has been perfected through the years.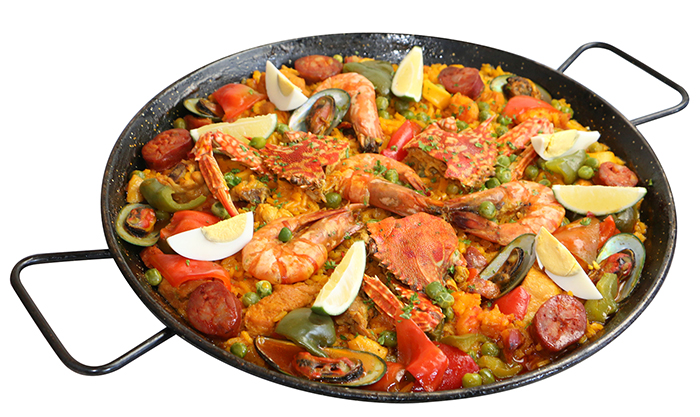 PAELLA VALENCIANA (Php 580)./ IMAGE Philippine Primer
Their most sought-after dish is their paella. With 16 varieties ranging from the classic Valenciana (with chicken, pork, seafood, and vegetables), to the distinct Paella Filipino (with sisig and cochinillo), their paella is definitely one for the books.
A trip to Alba won't be complete without sampling their tapas menu. Whether it's from their Calientes (hot appetizers) or Frias (cold appetizers), you'll surely love this start to your meal.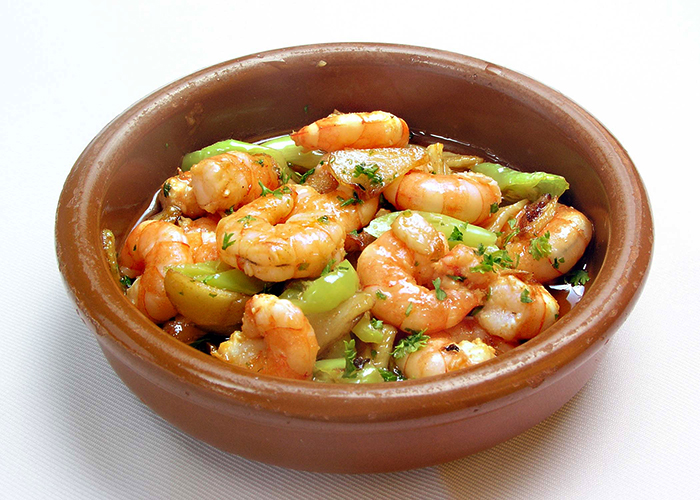 GAMBAS AL AJILLO (Php 370)./ IMAGE Philippine Primer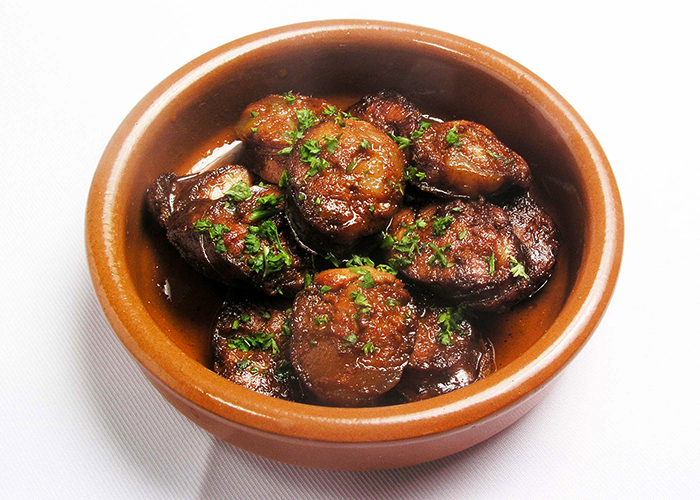 CHORIZO FRITOS (Php 350)./ IMAGE Philippine Primer
The best way to enjoy Alba's food is through their Spanish buffet. Showcasing their entire regular menu, their lunch and dinner buffets give everyone a chance to enjoy Alba's best without having to break the bank.
For reservations at their main branch, you may call 02-896-6950.
---
Note: Last updated on May 25, 2017

38 Polaris St., Bel-Air, Makati City

Tomas Morato corner Scout Lozano, Quezon City

925-1912; 928-7129; 411-7052

Westgate Center, Commerce Ave., Filinvest Corporate City, Alabang, Muntinlupa City

4th Level, Prism Plaza, TwoEcom Center Building, Bayshore Avenue cor Harbor Drive, Mall of Asia Complex, Pasay City