1st Colonial Grill in Albay, Bicol
Established in 2004, 1st Colonial Grill was opened and has since served authentic Bicol dishes. Over the years, 1st Colonial Grill developed its menu, as it now serves "Bicolano food fusion," their own take on making traditional Bicolano dishes more flavorful without losing its natural flavors.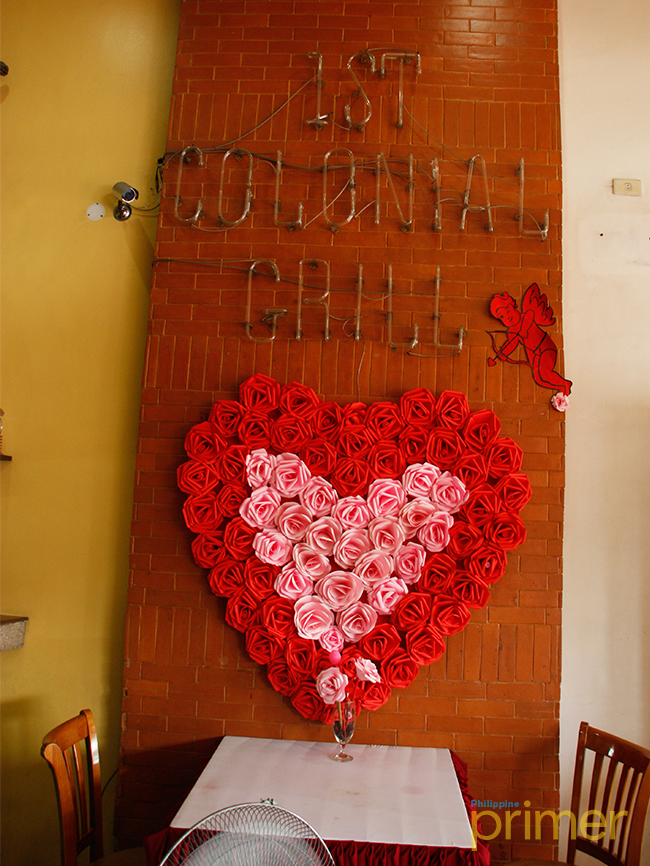 1st Colonial Grill
Upon entering 1st Colonial Grill's main branch, you'd see that it looks more of a "fast food place" but once you get to try their food, you'd be in for a surprise as the food looks aesthetically-pleasing as it tastes. Their food has become a favorite not only among tourists but also for locals, as the restaurant will always be the first thing locals mention if you ask them where to get the best Bicol dishes in town. What makes it a must-visit in Bicol is that it serves delicious food at a very affordable price, so those traveling to Bicol on a budget can surely indulge on a feast of Bicol flavors in the restaurant.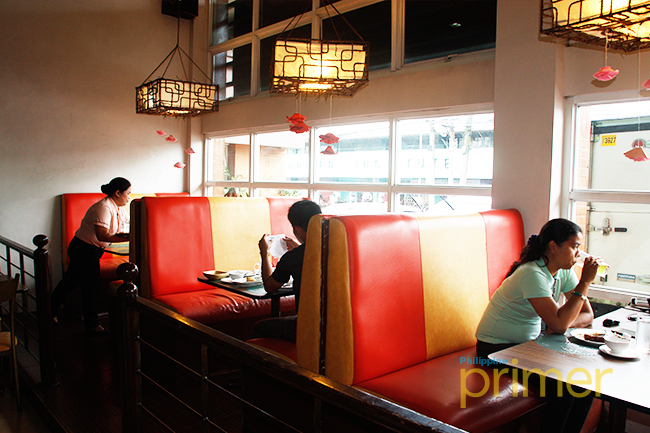 Inside the restaurant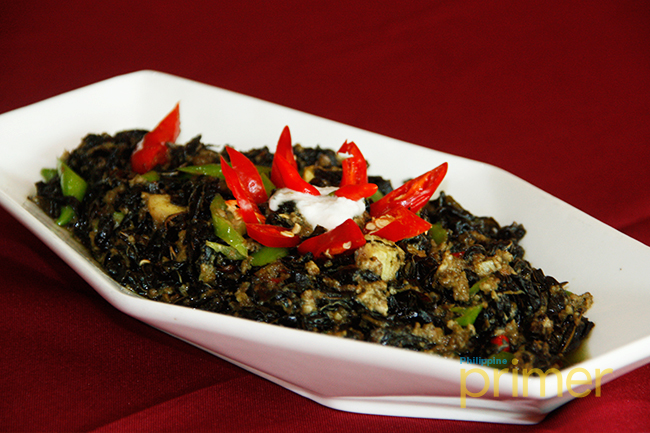 LAING (P179) Bicolano dish with taro leaves and has coconut milk for its base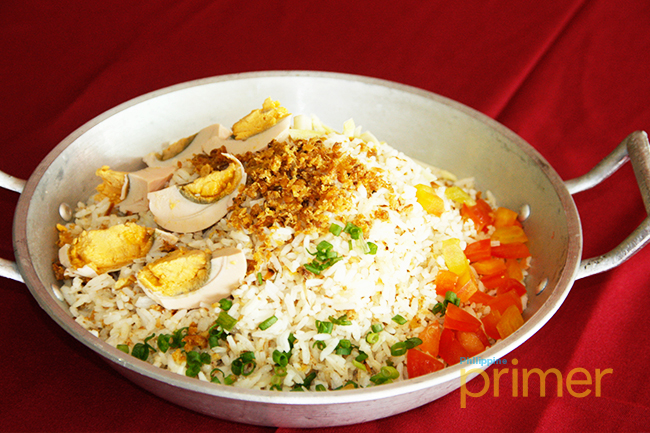 TINAPA FRIED RICE (P255). Rice topped with red egg, tomatoes, and tinapa (fish)
To get the natural Bicol flavors it takes pride of, 1st Colonial Grill sources their ingredients from the town itself. That way, they also get to promote Bicol harvests as they support local growers. According to the owner, the restaurant uses homemade recipe from his grandmother which makes the food all the more delicious, as it tells you a lot about how Bicol cuisine fared through the years.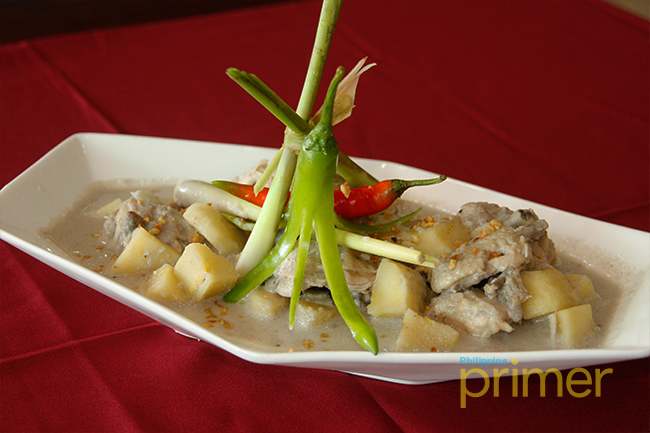 TINUTUNGANG MANOK (P259). A Bicolano chicken dish with toasted coconut milk
What made left a lasting impression on 1st Colonial Grill, apart from their authentic Bicol dishes, would be their ice cream flavors. Have you ever tasted chili ice cream, malunggay (vegetable leaf) ice cream, or a cucumber one? We bet not. And that's what makes the restaurant all the more worth visiting. These unique dessert finds in 1st Colonial Grill has left a lasting impression on the restaurant, thus putting them on the food map of the Philippines.
SILI ICE CREAM. This chili flavored ice cream is one of the restaurant's bestsellers. It comes in three different levels, with Levels 1 to 3 at P89.00, and Volcano level, the hottest of all, at P110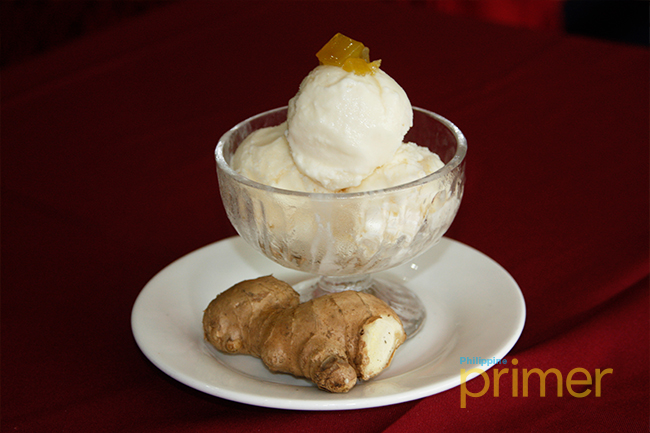 SALABAT ICE CREAM (P89). Ginger-flavored ice cream
Don't miss the chance to taste 1st Colonial Grill's interesting Bicol fusion dishes so once you visit Albay, head on to the restaurant and order as much as you want!
G/F Pacific Mall, F. Imperial St., Legazpi City, Albay
052-481-1213