Explore Japan's Hokuriku Region through the New Golden Route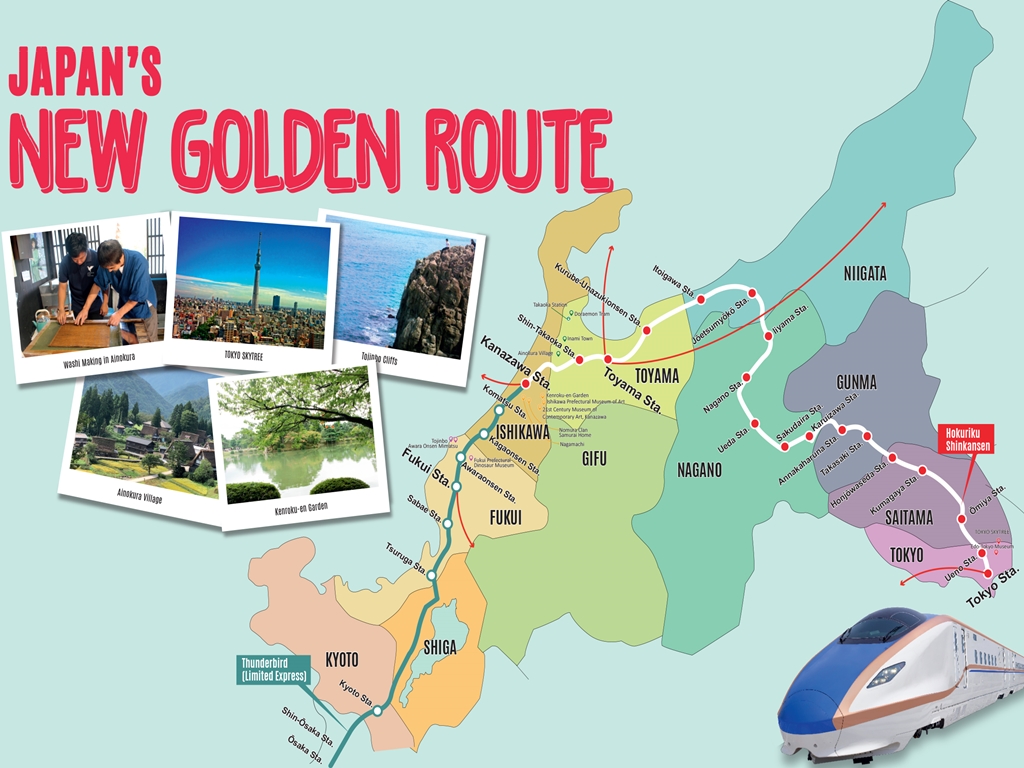 Japan is known for its amazing cuisine, incredible sights, and the sounds that go along with them. One can experience history and tradition in the former capital, Kyoto, the friendly vibe of the people of Osaka, the many hot springs and sweeping vistas of Hakone, and the unique buzz in the many districts of Tokyo, all while having the majestic Mt. Fuji in the background. Indeed, Japan is a country that can satisfy the appetite of every traveler.
Traveling between these four iconic cities is made easy through what is known as the Golden Route, a path which traces the path of the old Tōkaidō road, the most important of Edo's Gokaido or Five Routes. It is a route in the eastern seaboard of Japan that connected Kyoto and Tokyo (then called Edo), and was considered the busiest of all five routes between Kyoto and Tokyo.
The Golden Route via Tōkaidō is a path that's perfect for first-time travelers but offers little for frequenters of the Land of the Rising Sun. The route offers limited options as you pass through the four cities and their respective prefectures, something that is a bit short of impressing the jet-setters of today, people who are always on the lookout for something that average travelers would not often look towards.
Enter what will soon be Japan's New Golden Route, a train route that connects Tokyo and Osaka via the Hokuriku Shinkansen and the Thunderbird Limited Express trains, and gives you an all-weather glimpse of Japan's Hokuriku region, which includes several stops at 11 prefectures, each with its own taste of Japan to offer.
You still get to enjoy the sights and sounds of Tokyo and Kyoto on the New Golden Route, but this time you get to explore more of Japan's western seaboard, including Ishikawa and Fukui prefectures.
Get a dose of the freshest catch from the Sea of Japan, including the sought-after Echizen crab, or relax in the many hot springs of Fukui prefecture during winter. See how the Japanese have preserved their heritage in the UNESCO World Heritage gassho-style houses or maybe catch a familiar face in Toyama. Catch a glimpse of Japan's four seasons as you walk through Kenroku-en Garden or marvel at modern and classic art in the 21st Century Museum of Contemporary Art in Kanazawa.
Join Philippine Primer as we take you around some of the best spots you could encounter on your way across the Hokuriku Region via Japan's New Golden Route!
Sponsored by GCP
Where to Go in Hokuriku Region