LIST: Where to Work Out in Makati
If your New Year's resolution is getting into shape, chances are you struggling to come up with an optimum training regime that best fit (pun intended) your goals. If you need a little help finding a program or fitness center that's best for your needs, check out the list below to see some of the best gyms in Makati.
Orange Fitness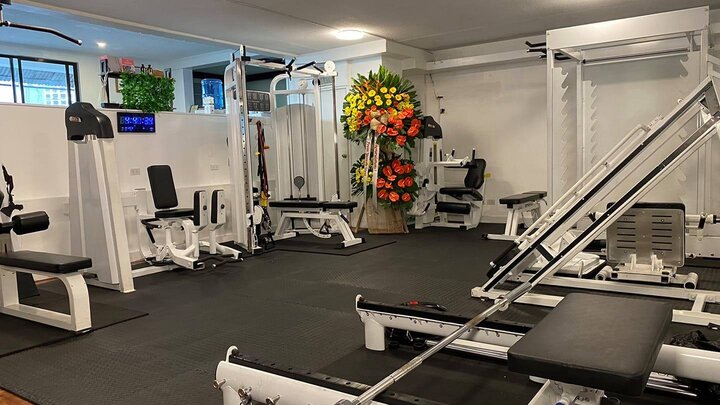 IMAGE from Orange Fitness Club
Get training tips, fitness advice, and workout routines from the pros at Orange Fitness Club in Makati and start building muscles to transform your body today! With the help of its Japanese fitness coaches, you'll get the sexy and fit body you've always dreamed of in no time. So get your game face on, hit Orange Fitness Club, and work that body out to become a stronger, fitter, sexier version of you.
GENERAL INFORMATION
Address: LPL Tower Condominium 112 Legazpi Street, Legazpi Village, Makati
Business hours: 8:00 a.m. – 10:00 p.m.
Contact number: 0945-974-4110
Email: shoichi.kaneko@icloud.com
Facebook: Orange-Fitness-Club
Instagram: orange_fitnessclub
Gold's Gym – Circuit Makati
IMAGE from GOLD'S GYM Philippines Facebook page
Launched in the Philippines in 2002, Gold's Gym is an international workout spot for fitness fanatics. Its trusted, reliable personal trainers will help you with any of your fitness goals whether that may be. Gold's Gym also has a number of outlets nationwide so if you're searching for a gym with top-of-the-line equipment and staff, this could be the perfect place for you.
GENERAL INFORMATION
Address: Level 2, Circuit Lane, Circuit Makati, Hipodromo Street 1207 Makati
Business hours: 6:00 a.m. – 9:00 p.m. (Mon-Wed) / 10:00 a.m. – 9:00 p.m. (Thurs-Fri) / 12:00 a.m. – 9:00 p.m. (Sat-Sun)
Contact number: (+632) 752 8081
Facebook: GoldsCircuitMakati
Fitness First – RCBC Plaza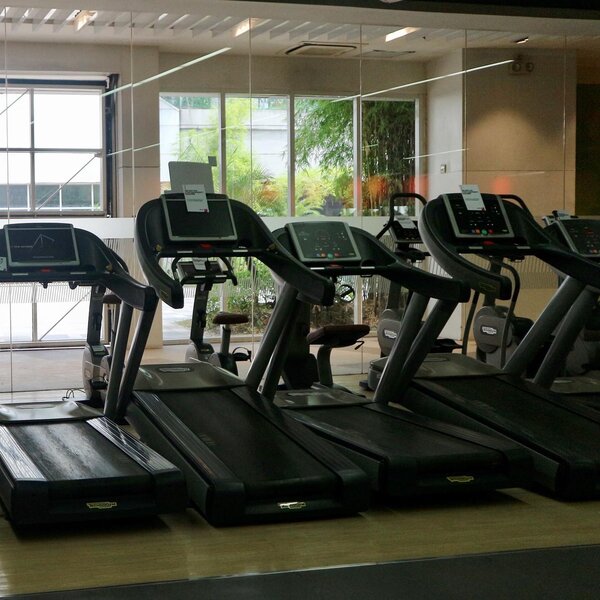 IMAGE from Fitness First Philippines Facebook page
Fitness First offers more than 100 group workout programs and individual training classes to achieve your fitness goals. It focuses on providing the best training equipment, nutritional solutions, training by certified gym trainers, and the latest innovations in the industry to help its clients get in top shape and condition.
GENERAL INFORMATION
Address: Podium 3, Tower 2, RCBC Plaza Sen. Gil Puyat cor Ayala avenues, Makati City
Facebook: fitnessfirstph
Instagram: fitnessfirst_ph
Wild Bout Boxing & Muay Thai Fitness Gym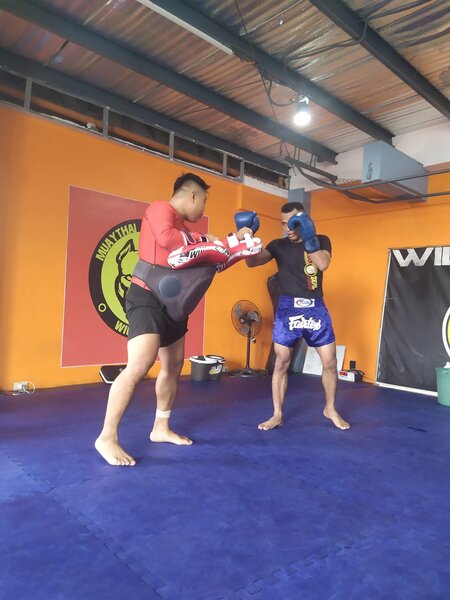 IMAGE from Wild Bout Boxing & Muay Thai Fitness Gym Facebook page
Wild Bout Boxing & Muay Thai Fitness Gym is another great place to put on muscle and get into shape, with a particular focus on learning contact sports. It boasts veteran boxing and Muay Thai coaches and trainers so you know you're in good hands.
GENERAL INFORMATION
Address: 4th floor 2267 Cervera St. Brgy. Lapaz, Makati
Business hours: 7:00 a.m. – 9:00 p.m. (Mon-Sat) / By appointment (Sun)
Facebook: WildBoutGymMakati
Anytime Fitness – Chino Roces Ave
IMAGE from Anytime Fitness Don Bosco – Pasong Tamo Facebook page
If you want to hit the gym anytime you want, Anytime Fitness is the place to be. When you sign up for a membership, you have access to all of its 144 branches in the Philippines alone. It has a good mix of strength and cardio equipment and certified trainers that will clients achieve optimum fitness, available 24 hours a day, seven days a week.