President Tanaka: 2023 to be a Very Fruitful Year between JICA, PH
Japan International Cooperation Agency (JICA) president Akihiko Tanaka assured their continuous commitment to the Philippines through infrastructure development programs, Bangsamoro peace process, among others.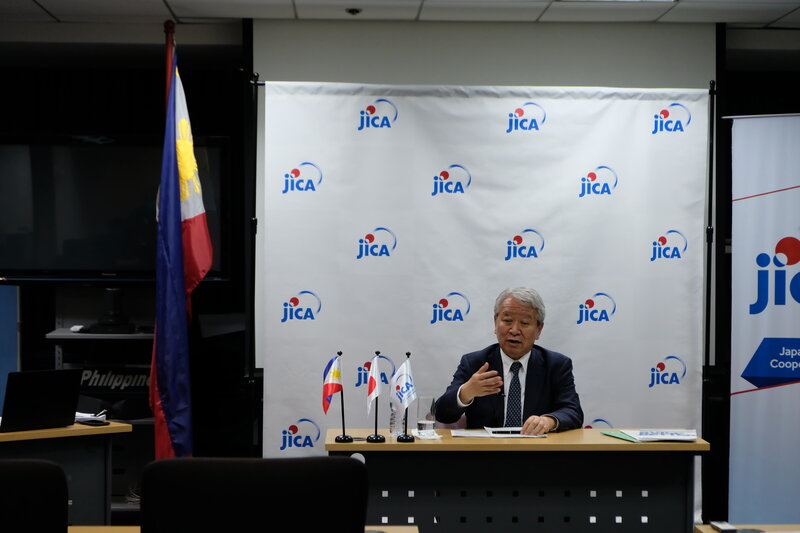 IMAGE from JICA
In a press briefing, President Tanaka cited that since the Philippines is one of the most important partners of JICA, the organization is working extensively with its affiliates in the country. He added that the organization is generally focusing on strengthening the foundation of the Philippines' sustainable development.
JICA is currently working with the government on various large-scale infrastructure development projects such as the boring of the Metro Manila Subway and the implementing the rehabilitation and maintenance of LRT-1, LRT-2, and MRT-3.
When asked if JICA has projects in the pipeline with the Marcos administration, President Tanaka said that the Japanese government have expressed interest in doing more projects in the Philippines, but the two countries still have a lot of legal ground to cover.
"In my general understanding, [2023] is going to be very fruitful year in launching many productive projects," he said.
Chief JICA PH Representative Takema Sakamoto and JICA Pres. Akihiko Tanaka /  IMAGE from JICA
Aside from these, Tanaka also reiterated the organization's commitment to the process of consolidating peace to achieve socio-economic development in the area. He said that JICA will collaborate with the Bangsamoro Transition Authority (BTA) in areas such as governance and administrative capacity development and job creation to help the region achieve a democratic, inclusive, and well-functioning government.
"What we can do is give encouragement and offer necessary resources which the stakeholders can utilize. So far, I feel gratified because our efforts have been appreciated both by the MILF and the Philippine government," Tanaka added.
About JICA
The Japan International Cooperation Agency (JICA) is the executing agency of Japanese Official Development Assistance (ODA), which handles technical cooperation, ODA loans and investment, and grant aid, as well as cooperation volunteers and disaster relief programs. JICA is the world's largest bilateral aid agency with its scale of operations amounting to about USD 16.69 billion for JFY 2020 and a worldwide network of almost 100 overseas offices including the Philippines.
For more information on JICA and JICA Philippines' activities, please log on to its website. Follow the organization's Facebook page for more updates.