Sustainable Cities in PH through Urban Agriculture
Lessons from the previous year show that major cities in the Philippines are vulnerable to climate-related impacts in one major aspect, in the form of the supply chains for produce.
IMAGE from Pexels
Prices of fruits and vegetables shot up by as much as 200 percent in Metro Manila after the destruction caused by Typhoons Rolly and Ulysses in 2020, respectively. The main cause of the price increase was caused by the shortage of fresh produce that reached the grocery shelves and market stalls in major cities in the country, particularly from Metro Manila. This was due to the destruction of fruit and vegetable farms in large parts of Luzon, particularly in the regions of Central and Northern Luzon hit by typhoons. Another reason was the blockage of access to roads leading up to either postharvest facilities, trading posts, markets, or even directly to consumers in Metro Manila. This is in addition to the disruptions on supply chain caused by the COVID-19 pandemic.
As the level of physical climate risks increase each year while there persists the lack of short-term solutions to directly address climate impacts, urban agriculture has been a growing movement to aid in solving the food supply solution in the country.
Even before the impact of the climate change is obvious recent years, waste from vegetables is one of the issues of agriculture sector in the Philippines, especially waste from post-harvest up to kitchen. Due to lack of infrastructure in provincial areas and proper logistics, the Department of Environment and Natural Resources (DENR) in 2018 estimated
that waste from damaged fruits and vegetables (e.g. disfigured, left to rot) before being placed in shelves of supermarket significantly contribute to the national total on solid waste, estimated to be about 52 percent of total solid wastes in the Philippines.
There are good reasons to support urban agriculture despite the lack of open spaces in cities. Creating you own mini or micro farm ensures food quality and security at home, simply because the food was grown within meters from your kitchen. Another is the reduction of travel time between the food source and the kitchen, which helps to reduce personal cost and carbon footprint though the studies vary by how much. Lastly, studies have shown that having plants in any space can decrease anxiety and depression in the home.
IMAGE from Unsplash
There are three ways that one can start becoming a farmer plantito/plantita here in the Philippines. The first is to convert one's backyard to grow simple crops such as carrots and eggplant. The second and the more usual way is to grow the produce through reusable materials such as pots, paper cups, and glass bottles. Lastly, a hydroponics setup could be
used to grow produce such as lettuce.
One such example of a working and profitable urban agri-setup is Urban Roots in Quezon City. Grown from a garage with a space of 30 square meters but supplies microgreens such as kale and basil through a hydroponics setup to interested clients such as culinary schools and food & juice companies. Due to the advantages of growing their produce indoors, the
farm supplies their produce year-round without much disruption due to typhoons or heavy rains.
Another is the recently opened BGC Urban Farm at 5 th Avenue, near The Flats and St Luke's Medical Center BGC, a community driven initiative led by the Urban Farmers of Bel-Air in Makati, where anyone could either adopt a small pod for them to grow vegetables with or become a weekend farmer-volunteer.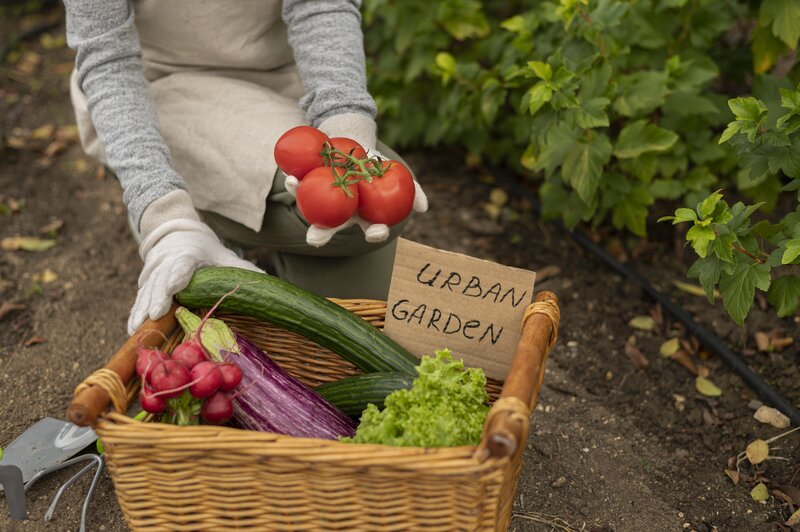 IMAGE from Freepik
For its part, the Department of Agriculture (DA) launched its Urban Agriculture program in 2021, in response to the stresses brought about by the COVID-19 pandemic. Efforts to support the program include planting material distribution by the Bureau of Plant Industry (BPI), urban agriculture trainings by the Agricultural Training Institute (ATI), and other
government and external stakeholders such as the Department of Science and Technology (DOST) and the International Institute for Rural Reconstruction (IIRR). More partnerships are being pursued with private organizations to set up urban farm plots across major cities. Talks are also underway to provide financial incentives with the Department of Trade and Industry (DTI) and the Board of Investments (BOI) such as tax holidays for two to five years through the Strategic Investment Priorities Plan (SIPP).
It is hoped that urban agriculture could help in improving the health and security of Filipinos as we emerge from the pandemic, as well as contribute to a climate-friendly Philippines. In fact, having your own urban agri-setup could contribute to the reduction of GHG emissions due to food wastage and spoilage, which is estimated to be large as 40% of total global emissions according to the UN-affiliated agencies.
We cannot mitigate increased intensity and frequency of typhoon hitting Philippines immediately, however, we can at least contribute to reduce carbon emissions from transportation and food waste by developing urban agriculture in the Philippines. It will eventually lead improving the health and security of Filipinos.
About the contributor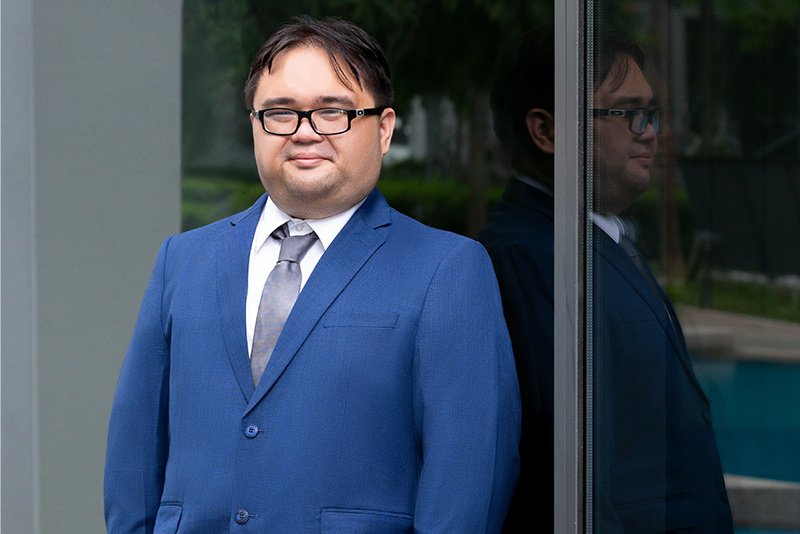 IMAGE from Jon Bernard Dumdum
Jonas Marie Dumdum is an ISC consultant for Nomura Research Institute Singapore – Manila Branch. He is also a climate reality leader and sustainability science and strategy advocate who has worked on projects that tackled various environmental issues such as climate change and sustainable energy.