Suyomano: A Portal of Virtual Classes on Philippine Languages and Culture
According to the Summer Institute of Linguistics Ethnologue 2022, there are 184 living languages in the Philippines. This makes it so exhilarating to travel the country, meet people, and listen to their stories!
Whether you just want to visit a popular destination or you want to stay in the Philippines for good, differing languages shouldn't be a problem. Suyomano might just be your gateway to grasp some of the major languages in the Philippines and more!
The Magic of Suyomano 
Suyomano is a digital learning platform that specializes in fun and engaging beginner-friendly courses that will immerse users on the language and culture of the Philippines.
The online portal primarily offers courses ($80 to 150 per person) that will teach you how to speak conversational Filipino and other languages in the Philippines including Cebuano (Cebu), Waray-Waray (Samar and Leyte), Ilocano (Ilocos Region), Hiligaynon (Iloilo), Kapampangan (Pampanga), and Bicolano (Bicol) among others.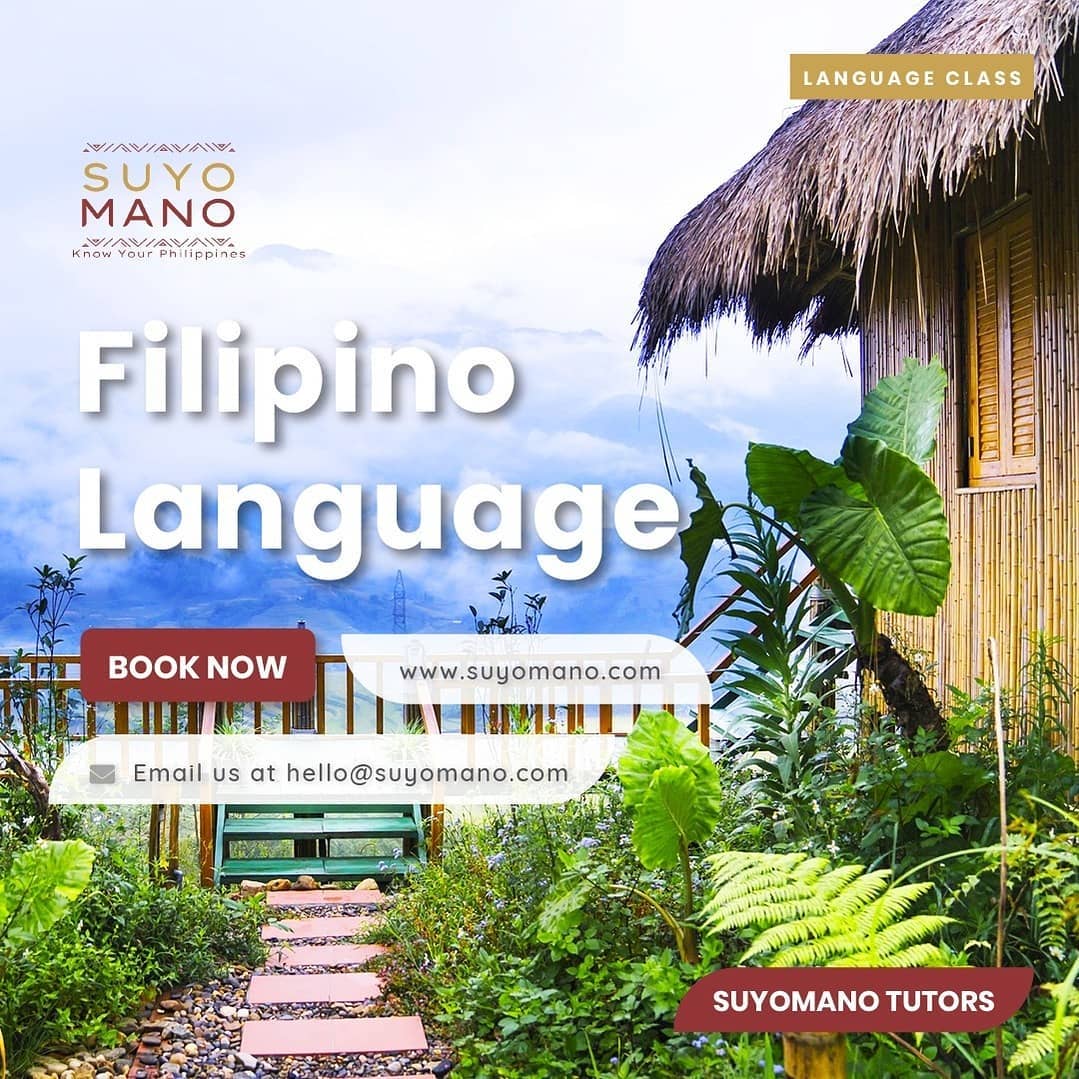 IMAGE from Suyomano's Facebook page
What's great is that after these series of courses for beginners, you may choose to level up to intermediate levels 1 to 3. They also have Filipino and Cebuano classes for kids for $120.
But that's not all Suyomano has to offer.
Through its group of professional instructors and tutors, Suyomano also conducts virtual lessons on Filipino food preservation and cooking ($14.99) as well as martial arts ($79.99) and even weaving ($14.99)! It also offers travel primers or "virtual tours" to Palawan and the Cordillera ($14.99).
To complete your immersive virtual lessons about the Philippines, you may also subscribe to courses on Filipino family values, traditions, and culture.
IMAGE from Suyomano's Facebook page
The Educators
It is an understatement to say that you are in good hands with Suyomano as it makes sure that its instructors are the best, not only in their profession, but more importantly, in sharing the heart of the Philippines.
For example, the Conversational Filipino Language for Beginners is headed by Rona Co, a screenwriter for the big dramas on ABS-CBN. She also had experiences as an editor for publications such as One Philippines in North America and Silangan Shimbun for Filipinos in Japan.
IMAGE from Suyomano's Facebook page
Beyond Languages
On the other hand, virtual cooking lessons for Iloilo, Mindanao, and Kapampangan cuisines are helmed by Chef Trisha Ocampo from the Center of Culinary Arts in Manila. She is also an alumna of the Le Cordon Bleu, an international network of culinary institutions, making her virtual cooking classes all the more rich and vibrant with her years of expertise.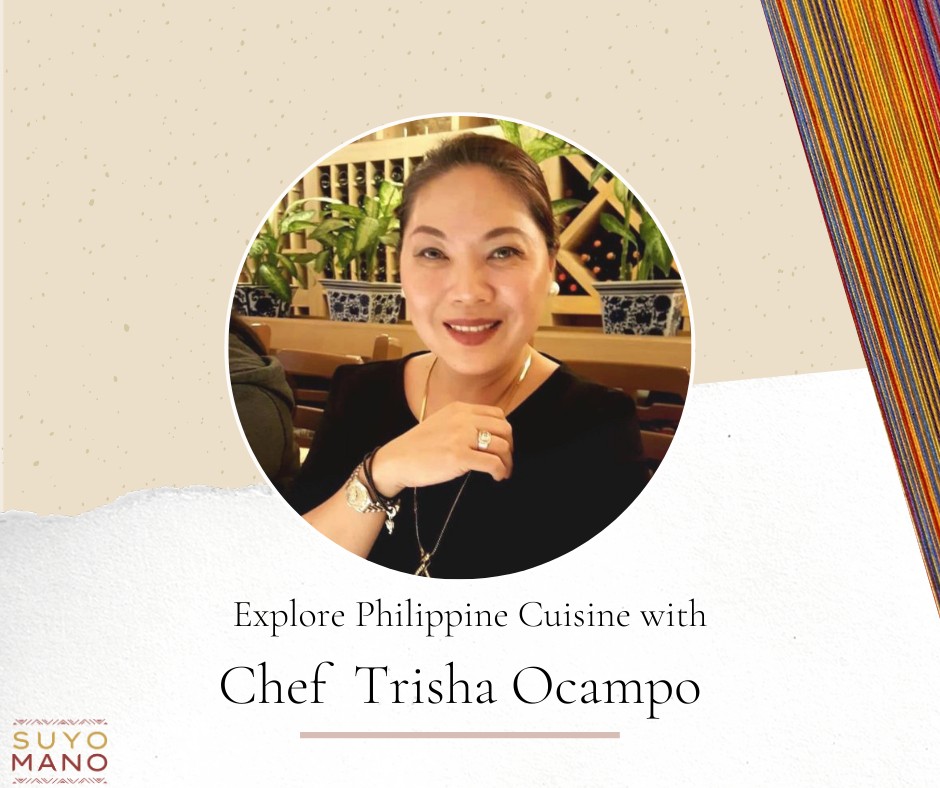 IMAGE from Suyomano's Facebook page
If you want to learn how to defend yourself using martial arts, Mixed Martial Arts (MMA) Instructor Ryan "Bagani" Cordero, who is currently based in the United States, teaches the Filipino Martial Arts (FMA) curriculum at Suyomano. With his 21 years of experience in FMA and MMA, Bagani definitely adds a kick of surprise to Suyomano's classes.
Lastly, but definitely not the least, is Lyn Buti Lumbago, one of the 100 Most Influential Global Filipina Women in 2016. Her artistry and extensive knowledge in the T'nalak weaving, dance, and music can be traced from her origins as a T'Boli in Lake Sebu, South Cotabato, making her the perfect instructor for one of the cultural classes at Suyomano.
IMAGE from Suyomano's Facebook page
Pro Tip: There are a lot more things to know about at Suyomano's website and Facebook page just like their available Suyomano Tutors that can meet you on your own free time and new class alerts that will make you even more excited to explore the Philippines!
What do you think about Suyomano? Do you have a virtual class you want to subscribe to? Share with us your thoughts at the comments section and let's learn more about the Philippines together!
---
Featured image from Suyomano's Facebook page