The Dance Begins Again as The Fountain Reopens at Okada Manila
Two years ago, the world stopped dancing when the COVID-19 pandemic locked people inside their homes. But as the world slowly heals, people start moving to the sound of music once again.
As travelers start going places to explore the Philippines once more, we say it's high time to visit one of Forbes' five-star integrated resorts, Okada Manila, and its grand icon, The Fountain!
IMAGE from Okada Manila
The Dance Returns
It is not enough to call Okada Manila a grand hotel, although it certainly is that, what with its 993 luxury accommodations including deluxe rooms and villas!
Presidential Suite / IMAGE from Okada Manila
Also Read: 3 Luxurious Suites in Okada Manila That Promise Ultimate Comfort
With the addition of its indoor beach club, Cove Manila, as well as The Gardens by Manila Bay, a bevy of Michelin-starred restaurants, and the Retail Boulevard that resembles a shopping mall, Okada Manila is considered one of the country's grandest destinations to date.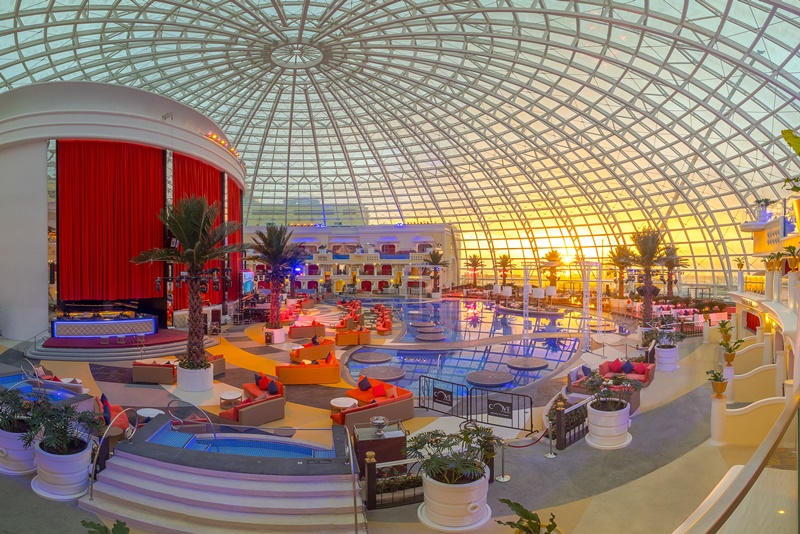 Cove Manila / IMAGE from Okada Manila
Also Read: Cove Manila Lets You Party in Style from Day to Night in Okada Manila
Still, the world-class destination is not yet done with its comeback. Now, Okada Manila reopens the most beloved The Fountain and its breathtaking water, lights, and musical performances that will surely captivate anyone who set their eyes on it.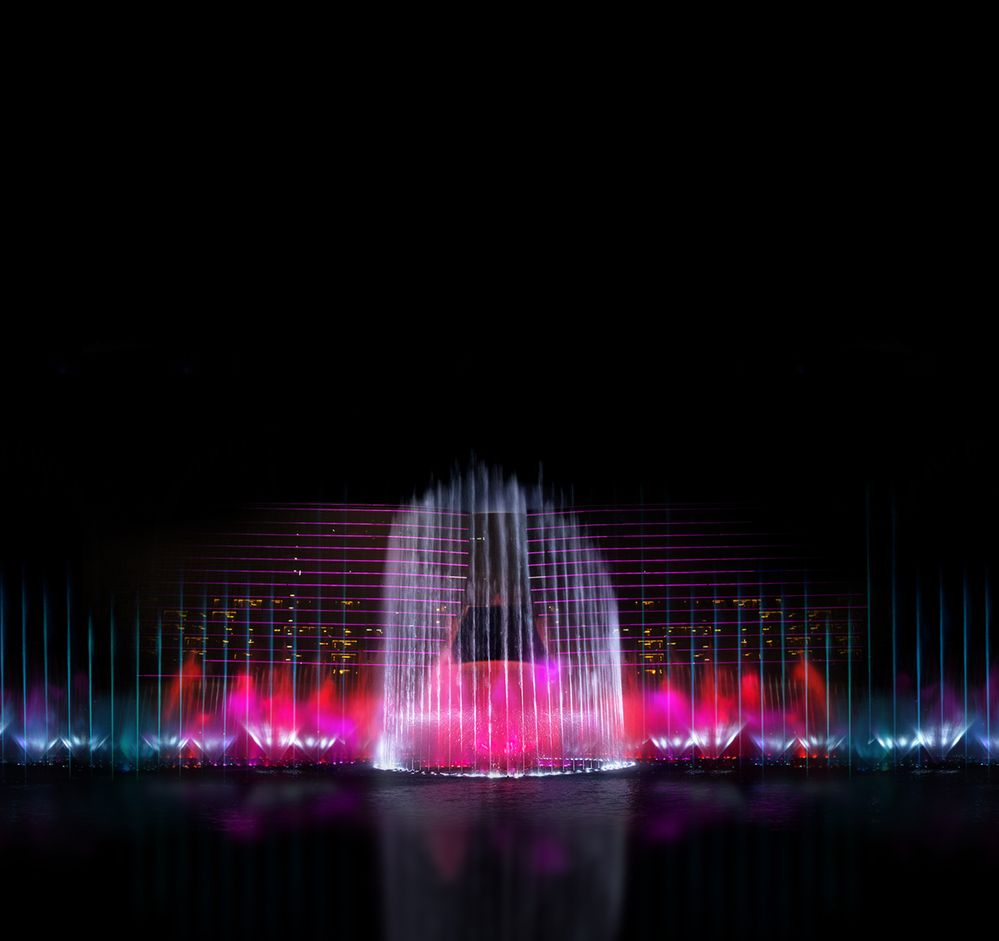 IMAGE from Okada Manila
The Fountain boasts of an invisible stage where concerts can be held. This allows artists to "walk on water" while having a great time entertaining their audience.
Aside from these special performances, The Fountain also ignites the place with high-fidelity speakers, dazzles with over 2,000 lights, and excites with its high-powered jets that can create a stunning water performance of its own.
Also Read: Okada Manila Entertainment Group & The Fountain: Circus Acts and Musical Water Shows for Everyone
The good news is that you may now enjoy watching The Fountain with your family and friends from 6:00 p.m. to 10:00 p.m. from Monday to Thursday and from 6 p.m. until midnight from Friday to Sunday! You may also bring kids with you as The Fountain welcomes guests of all ages, making it a family-friendly place to spend a delightful staycation in.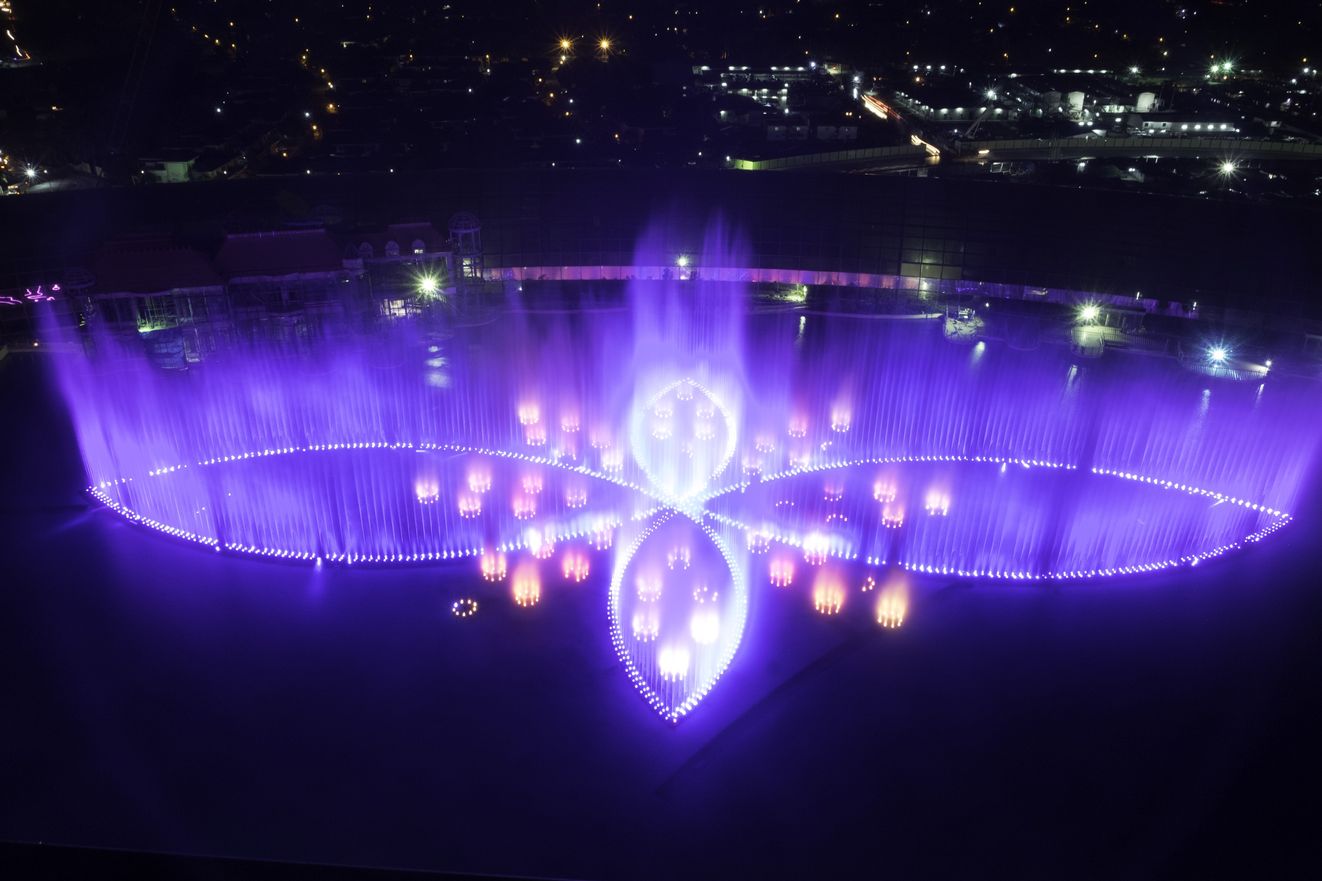 IMAGE from Okada Manila
Okada Manila is located at the New Seaside Drive, Entertainment City, Parañaque City. For inquiries, you may contact Okada Manila at 02-8888-0777. You may also visit their website at https://www.okadamanila.com/
---
This is a press release. Minor edits were made prior to publishing.