Celebrate Día del Libro at Instituto Cervantes
After two years of cancellations due to the pandemic, Instituto Cervantes, the cultural arm of the Embassy of Spain, will celebrate on April 23 its traditional Día del Libro (International Book Day) in a hybrid format—an online Recital of Filhispanic poetry, and an onsite hand copying of the Don Quijote de la Mancha.
IMAGE from Instituto Cervantes de Manila
First introduced in Manila by Instituto Cervantes in 2006, the tradition of Día del Libro began in Barcelona, Spain. To the present, the tradition is commemorated on St. George's Day (April 23), during which men and women exchange roses and books. This date also honors the demise of two of history's greatest writers—Miguel de Cervantes and William Shakespeare—who coincidentally died on the very same day, April 23, 1616.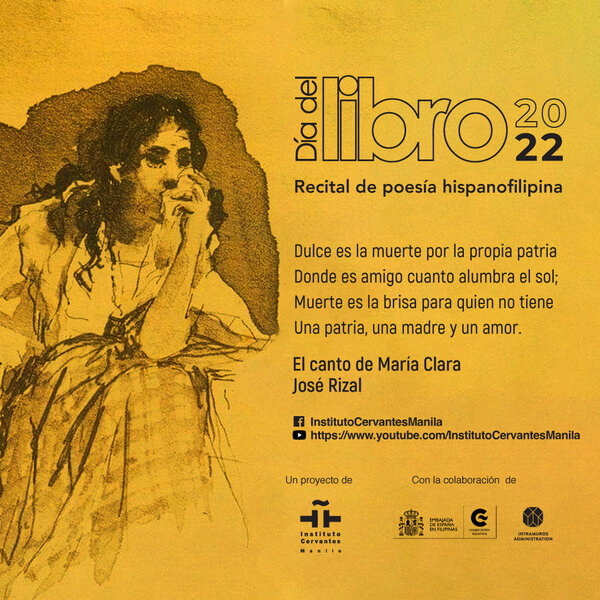 IMAGE from Instituto Cervantes de Manila
These significant incidences prompted the UNESCO in 1995 to declare April 23 as "World Book and Copyright Day" to instill the love of reading among the youth and to promote respect for the rights of authors over their literary and artistic works. April is also the birth month of the classic Filipino poet Francisco Balagtas, and to honor him the NCCA declared April the National Literature Month.
Through the online Poetry Recital, Instituto Cervantes invites poetry lovers to be part of an online recital of Phil-Hispanic poems. You could be one of the poetry aficionados reciting a few verses written in Spanish by Filipino writers. All the recorded recitations will be compiled in a video that will be posted in Instituto Cervantes' Facebook page on April 23, 2022. You may register as a reader here.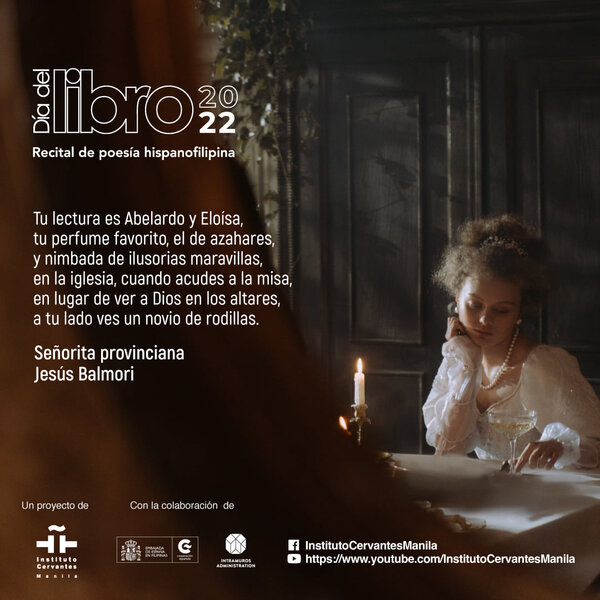 IMAGE from Instituto Cervantes de Manila
The onsite event organized by Instituto Cervantes to commemorate the Day of Miguel de Cervantes is the hand copying of Don Quijote. Instituto Cervantes is inviting visitors to its Intramuros branch to join a quixotic attempt: to handwrite a fragment of Don Quixote de La Mancha. The final hand-written book will be deposited in the Library of Instituto Cervantes. People interested in taking part of the writing of Don Quijote can join on the same day with no prior registration. Participants in the handwriting chain will receive a rose.
Although prior registration is not mandatory, participants can reserve their slot by filling out the registration form on this link. Día del Libro is organized by Instituto Cervantes de Manila in collaboration with Embassy of Spain in the Philippines and Intramuros Administration.
IMAGE from Instituto Cervantes de Manila
Admission to all Día del libro activities is FREE on a FIRST-COME, FIRST-SERVED basis. For more information, please call 85261482 or visit their official website or Facebook page.