Enter Sugar Rush Mode at the Euphoria x The Dessert Museum at S'Maison Mall this March 18-20
Enter Sugar Rush Mode at the Euphoria x The Dessert Museum at S'Maison Mall this March 18-20
Are you looking for a 'Gram-worthy spot to paint your feed with the mesmerizing colors of the rainbow? Do you want to flaunt your latest hauls for your friends to see on their newsfeed? Do you have a sweet tooth?
If your answer is yes to all of these questions, then we got the perfect place for you!
This March 18-20, we're inviting you—whether you're a kid or kid at heart—to a sweet and sugary night to remember at the Euphoria x The Dessert Museum!
IMAGE from Philippine Primer
Boasting a 12,000-square foot space divided into 8 eye-catching, fun-filled rooms that will surely put you into sugar rush mode, The Dessert Museum in S Maison, Pasay City is truly a wonderland for everything sweet. For starters, you'll need to slide your way inside a big pink donut to reach a donut-themed room. The walls are adorned with every kind of donut imaginable.
IMAGE from Philippine Primer
Upon exciting the donut kingdom, you'll find yourself in equally exciting themed rooms such as the marshmallow land, banana beach, boba tea room, and piñata festival.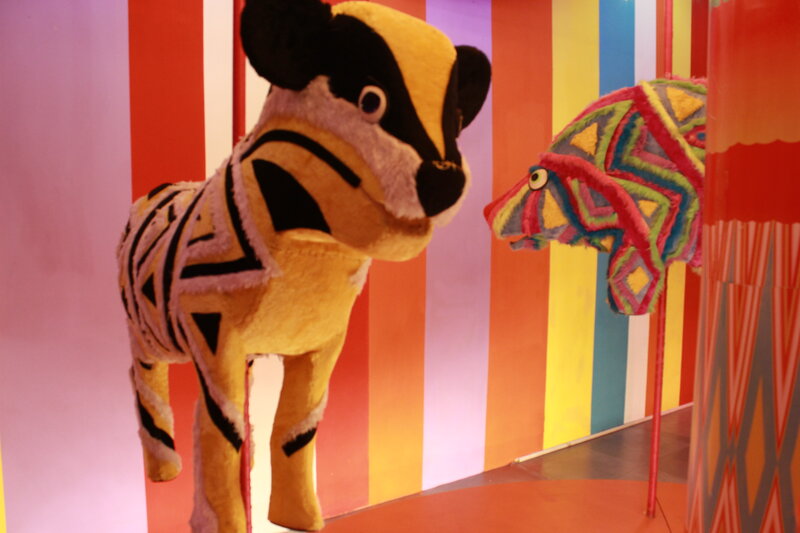 IMAGE from Philippine Primer
In each zone, you can wander about for 10-15 minutes to take pictures and appreciate different kinds of art installations. While doing so, you can sample a variety of Barcino wines and nibble on delightfully sweet desserts for FREE!
IMAGE from Philippine Primer
Before your journey ends, you'll enter a souvenir shop where you can buy dessert-themed trinkets, from sugary treats to colorful stationeries, and everything else in between.
Guests can avail their regular online bookings (Php 699) or through walk-ins (Php 799). Additional Php 150 will be charged if they avail any promo (Top fans, Birthday Babies, etc.). The tour lasts depending on the pace of the guests and complimentary wines and desserts are also waiting for them in select rooms. A pink card is given to each guests before entering which allows them to claim desserts throughout the zones.
IMAGE from Philippine Primer
Visit The Dessert Museum with those who matter the most to you and have a relaxing and sweet adventure!
Note: Guests are just encouraged to come in Euphoria-inspired attire. Euphoria, an American adaptation of an Israeli show of the same name, follows the troubled lives of a group of high school students as they navigate love and friendships in a world of drugs, sex, trauma and social media. You may watch the show on HBO.
General Information:
Address: The Dessert Museum, S'Maison Mall, MOA Complex, Coral Way, Pasay City
Facebook: thedessertmuseum
Website: https://thedessertmuseum.com
Email: hello@thedessertmuseum.com