LIST: 10 Richest Filipinos in the Philippines
Wealth is defined as an abundance of valuable possessions or money. Each country has its own richness and wealth, but only a few people hold the power to control it.  In the Philippines, there are well-known families and individuals that play an important role in the country's economy.
Recently, Forbes magazine revealed the top 10 richest Filipinos in the Philippines in 2021. According to Forbes, the fortunes in the Philippines have staged a robust recovery: a collective wealth of the 50 richest was up 30% to $79 billion. They also cited that despite the ravages of Covid-19, the economy notched up double-digit growth in this year's second quarter for 2021.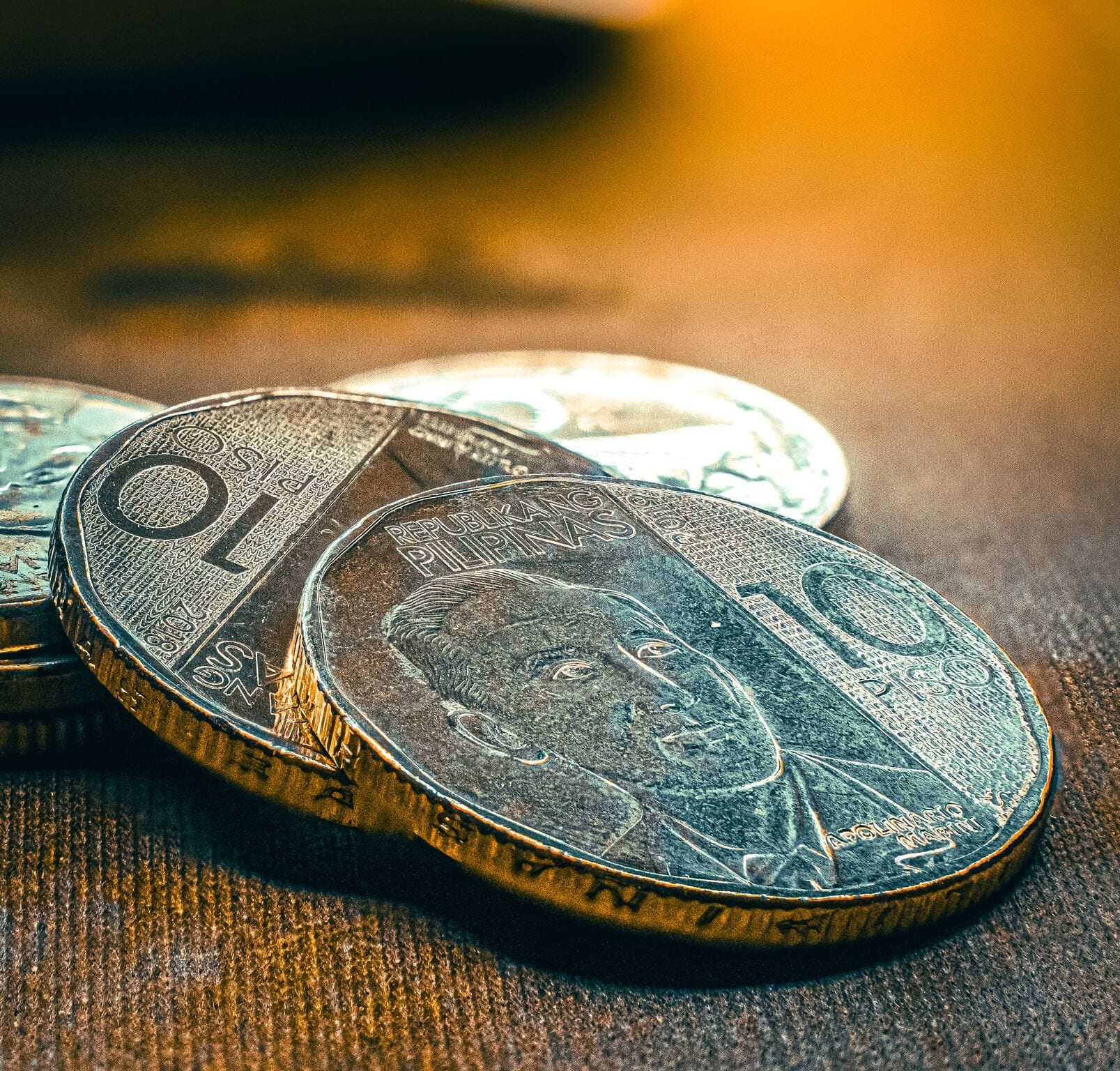 IMAGE from Unsplash
So without further ado, here are the 10 Richest Filipinos in the Philippines:
Sy Siblings  |  $ 16.5 B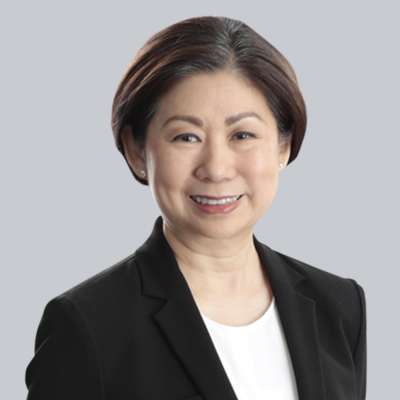 Teresita Sy-Coson/IMAGE from SM Holdings
Known to be the famous rags-to-riches story, Henry Sy the founder of Shoemart or SM has created an empire that dominates the mall culture in the Philippines. In 2019, the business tycoon died in which the six Sy siblings took over the business and other affiliated companies. Teresita Sy-Coson, one of the daughters of Henry Sy, became the vice-chairman of SM Investments Corporation. With their combined assets, the Sy Siblings hold the top spot as the leading richest Filipinos in the country with an estimated $16.6 B of net worth.
Manuel Villar | $ 6.7 B
Manny Villar/IMAGE from Manny Villar IG
Meanwhile, Manuel "Manny" Villar took over the second spot. With an estimated $ 6.7 B of net worth, the Vista Land & Lifescapes owner is known to the real-estate world. He also owns the Camella Homes, Vista Malls, and a convenience store All homes. Recently, Villar invested and bought the media frequency of ABS-CBN to venture for his next business. At present, his biggest asset is Golden MV Holdings which focuses on mass housing projects and condos.  
Enrique Razon Jr. |  $ 5.8 B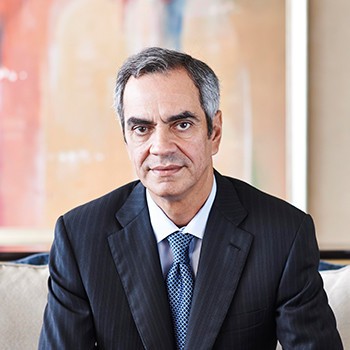 Enrique Razon Jr/IMAGE from nternational Container Terminal Services Inc
Next is Enrique Razon Jr. who earned third place last year. The Razon family is known to build their wealth after World War II that focuses on container terminal services. At present, Razon takes his business globally with his company called International Container Terminal Services Inc which provides global port management here in the Philippines and abroad. He also got subsidiaries outside the country like Eastern Europe,  Africa, the Americas, and Asia-Pacific. He also owns the Solaire Resort and Casino in the Philippines.   
Lance Gokongwei & Siblings | $ 4 B
Lance Gokongwei/IMAGE from JG Summit
With an estimated net worth of $ 4 B, Lance Gokongwei & Siblings hold the fifth spot. Lance Gokongwei along with his siblings, Robina, Lisa, Faith, Hope, and Marcia, inherited their fortune from their late father John Gokongwei Jr.
The Gokongwei family has a diverse portfolio that ranges from airlines, telecom, banking, food, power, and property. They own the JG Summit corporation that runs by Lance while Robina takes over Robinson Retail.
Jaime Zobel de Ayala |  $ 3.3 B
Jaime Zobel de Ayala/IMAGE from Jaime Zobel de Ayala FB Page
Known to be as the old money or old rich, the Ayala has been in the Philippines' top richest family ever since. According to Forbes, Jaime chaired his family's Ayala Group until retiring in 2006 when his son, Jaime II, took over. Currently, the Ayala Group owns big part of lands like Makati and BGC. Having these locations makes the Ayala Land as one of the premier spots for businesses. They also own malls such as Glorietta Malls and Trinoma.     
Dennis Anthony and Maria Grace Uy |  $ 2.8 B
Maria Grace Uy/Image from Dennis Anthony Uy Twitter Account
New on the list is the couple Dennis Anthony Uy and his wife Maria Grace who founded Converge ICT Solutions, one of the Philippines' largest internet providers. The fortune came when in 2019 when a New York private equity firm Warburg Pincus invested $ 250 million in Converge to boost the business. Currently, the net worth of the company is now $ 2.8 B in the span of five years.  
Tony Tan Caktiong and Family |  $ 2.7 B
Tony Tan Caktiong/IMAGE from Wikimedia  
Known as the founder of the world's fastest-growing Asian restaurant chains: Jollibee, chairman, and founder Tony Tan Caktiong built it in 1978. With the undeniable popularity of Jollibee for Filipinos, this fast-food chain is slowly but surely dominating the international scene. Popping stores all over the world with over 1,300 branches. Caktiong also owns a stake as a developer called the DoubleDragon Properties.
Andrew Tan  | $ 2.6 B

Andrew Tan/IMAGE from Alliance Global
Aside from Henry Sy, Andrew Tan got interesting rags-to-riches stories. Came from a humble family in China, Andrew Tan started his career here in the Philippines hoping to have a better future in a foreign land. Fast-forward today, with passion and hard work he is now one of the biggest real estate mogul owning MegaWorld Corporation. He is also the chairperson for  Alliance Global, a holding company with interests in food and beverage, gaming, and real estate.
Ramon Ang | $ 2.3 B
Ramon Ang/IMAGE from Ramon Ang FB Page
The president and vice chairman of San Miguel Corporation, Ramon Ang has been a key player not only in the food and beverages but also venturing in infrastructure and transportation. San Miguel has been part of Skyway 3 as part of PPP (Public-Private Partnership) of the government. They are also aiming to create an airport nearby Manila Bay.
Ty Siblings  | $ 2.2 B 
George Ty /IMAGE from GT Capital
The Ty siblings, Arthur, Alfred, Alesandra, Anjanette, are children of the late banking tycoon, George Ty, who founded Metrobank in 1963. Before George Ty, he built GT Capital, now one of the Philippines ' biggest conglomerates with interests in banking, auto, property development, power generation, and insurance.
---
Source: Forbes 
Written by Cedie Salido