Metro Manila To Be Placed Under Alert Level 3 From Oct 16-31
The alert level status in Metro Manila will be downgraded to Alert Level 3 starting Oct 16.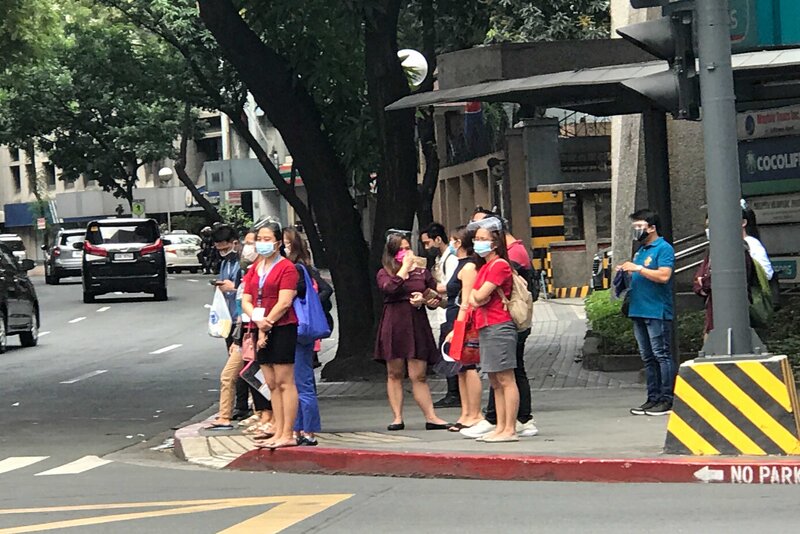 IMAGE from Philippine Primer
According to the Inter-Agency Task Force for the Management of Infectious Diseases (IATF) Resolution 143-A, the task forced has approved the recommendation to downgrade the status, saying it has adopted the revisions to the Guidelines on the Implementation of Community Quarantine in the Philippines.
The following activities and businesses are allowed to operate at a maximum of 30 percent venue capacity:
• indoor tourist attractions, libraries, museums, galleries, and exhibits
• indoor venues for meetings, incentives, conferences, events (MICE)
• indoor recreational venues such as internet cafes, amusement arcades, and the like
• indoor in-person examinations approved by the IATF
• casinos, horse racing, cockfighting, and other gaming establishments
• face-to-face religious gatherings
• gatherings for necrological services, wakes, inurnment, and funerals for those who died of causes other than COVID-19
• social events such as concerts and parties, wedding receptions, birthday parties, family reunions, and bridal or baby showers, motorcades, and gatherings
• indoor dine-in services of food preparation establishments such as restaurants and eateries
• indoor sports venues, fitness studios, gyms, spas, and swimming pools
• personal care services such as beauty salons, beauty parlors, barbershops, and nail spas
The operation of the following remain prohibited:
• indoor entertainment venues with live performers such as karaoke bars, clubs, concert halls, and theaters
• outdoor and indoor amusement parks or theme parks, fairs, and playgrounds
Other establishments or activities in areas not included in the list above may operate at 100 percent capacity on-site or venue/seating capacity as long as minimum public health standards are enforced.
Metro Manila's shift to Alert Level 3 came amid the drop in COVID-19 cases in the country's capital.
The easing of alert levels in Metro Manila will pave the way for the reopening of more businesses.
---
Source: Official Gazette