LUXURY DIAMOND: T. Florencio Jewelry in Makati Shares the Secret of Success Through the Years
LUXURY DIAMOND: T. Florencio Jewelry in Makati Shares the Secret of Success Through the Years
With the beauty and charm they possess, diamonds are deemed as the epitome of the finer things in life. They symbolize wealth, power, and most of all—luxury. But the true value of a diamond lies not only in the glimmer it brings, but the story it holds.
Diamonds are buried—literally—in the deepest ground of the earth and are built under intense pressure over time. The process of transforming a lowly piece of coal into a glittering diamond implies that greatness takes time. It will test your patience, your endurance, and of course, your willingness to surpass any challenges.
IMAGE from T. Florencio
HEIRLOOM
For T. Florencio Jewelry, trusting the process and cherishing the beauty of progress is what they value the most. Their passion for the business is beyond the glitz and glamour of any precious stone.
And as the newest store opens in Makati, Thomas Florencio, owner of T. Florencio Jewelry and a third-generation jeweler shared the secrets of his success through decades of experience he has amassed in the business.
"So my grandmother started doing jewelry in the 1940s. But they were only factories. There customers and clients sent over their jewelries and were made through her. More of a factory, not a store (yet)," he started.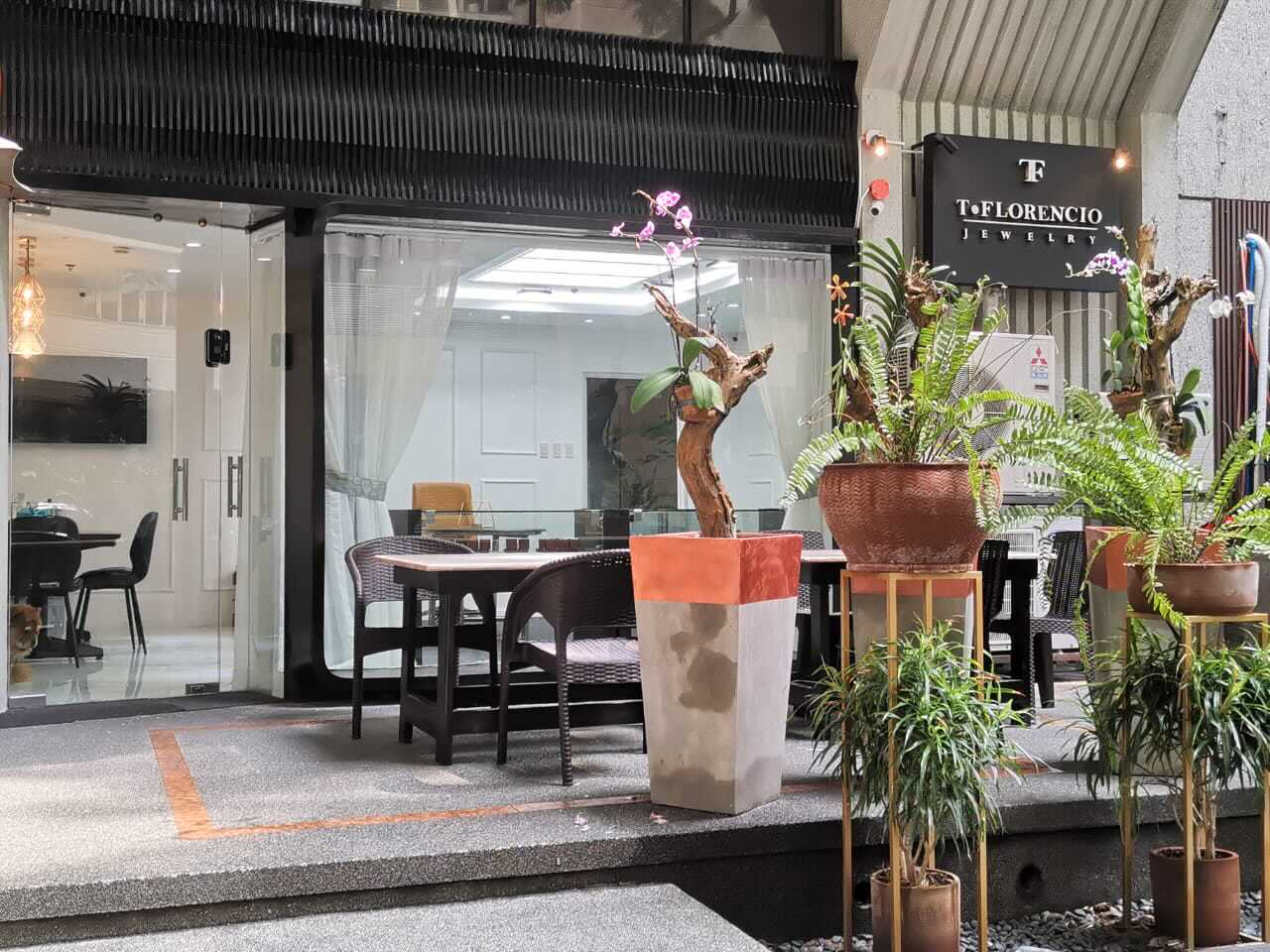 IMAGE from T. Florencio 
Florencio further explained that their clients would go to his grandmother's place in old Manila in Binondo just to fix their pieces of jewelry. After a while, his mother continued the business but pursue it on a smaller scale. And when the time comes to take over the family business, Florencio, along with his two siblings, restored the company back to its glorious days.
"My siblings started again in jewelries in the 90s. And me, I started my (own) brand in 2005 in Makati, Shangri- La," he said. "So the center store in Makati Shangri-La was my store from 2004 to 2016 and that was for T. Florencio."
After 11 great years in Makati Shang, T.Florencio Jewelry decided to open another store in EDSA Shangri-La in 2012. However, like all other businesses, they were forced to close the stores last year because of the pandemic.
"But the stores didn't really do well. If you've been to the wing of Shangri-La, everyone is closed in that part of that mall. So I closed it last year, and I will open a new store here in Makati this year," he said.
Despite the setbacks, Florencio remained optimistic and hopeful, especially as he fulfilled his vision to have a one-stop-shop store.
"This is the kind of store I wanted even before. Where the store is here and the factory is on the back," he said.
SHINNING AND SHIMMERING 
Florencio was ecstatic to share that their newest home along Perea St., Legazpi Village in Makati that can now accommodate both sales and repair services at the same time.
"What I do more is custom. So people can drop by, or have some minor repair (that can be done) and you can wait for (your) items, or watch us as we make it," he said.
Florencio also explained that design will always be subjective and the store is up for the challenge to provide timeless pieces and elegant designs. He also said you can bring your desired layout or present your own pattern for customization.
IMAGE from T. Florencio
"Of course, I give recommendations and to what option they want. But at the end of the day, what people like is (always) subjective," he said.
Apart from their collection of predesigns, Florencio also gave tips about the 4Cs of diamonds: color, cut, clarity, and carat.
These 4 attributes determine the value of a diamond. For color, the clearer the diamond is, the more value it holds. However, fancy colors such as pink diamonds are exceptions, as they are rare and have a completely different set of the grading system.
Meanwhile, cut pertains to the level of craftsmanship it went through. It refers to the clean edges of diamonds and how light reflects from the inside out. Clarity, on the other hand, refers to how flawless the diamond is. Last but not the least is the carat or the weight of a diamond.
Keeping these 4Cs in mind will truly help you to appreciate the beauty and worth of each jewelry piece.
PERSONAL VS PROFESSIONAL
Although for the longest time, Florencio has been teaching the fundamentals of diamonds and other luxury stones to his clients, he admitted that the lack of transparency and education in the jewelry market here in the Philippines makes it even harder to bridge the gap between formality and authenticity.
IMAGE from T. Florencio
"In the Philippines, the jewelry market is very informal. Some people go house-to-house (to sell jewelries) and we call them alahera," he said. "So these people come on a very personal level and not on a professional one. So the way they sell it is very informal, meaning they say things loosely like "This is a nice item, this is the price."
"The informal market which is also uneducated can misrepresent a lot of items. People think it's cheaper to buy from these people. In my 20 years of experience, people often tend to forget that what they sell are actually more expensive compared to the ones in stores," he added.
THE MINED AND THE GROWN
As one of the leading jewelry stores in the country, Florencio knows the importance of embracing the change and being in-depth about one's craft. T. Florencio has been venturing and exploring options ever since. In fact, they were the first ones to introduce lab-grown diamonds back in 2014. Though Florencio revealed that the early years for lab-grown diamond was tough, the game has changed and the market is now thriving here and abroad.
"I was the first retailer to sell lab-grown diamonds (in the country) and right now the trend is becoming more popular in the US," he said.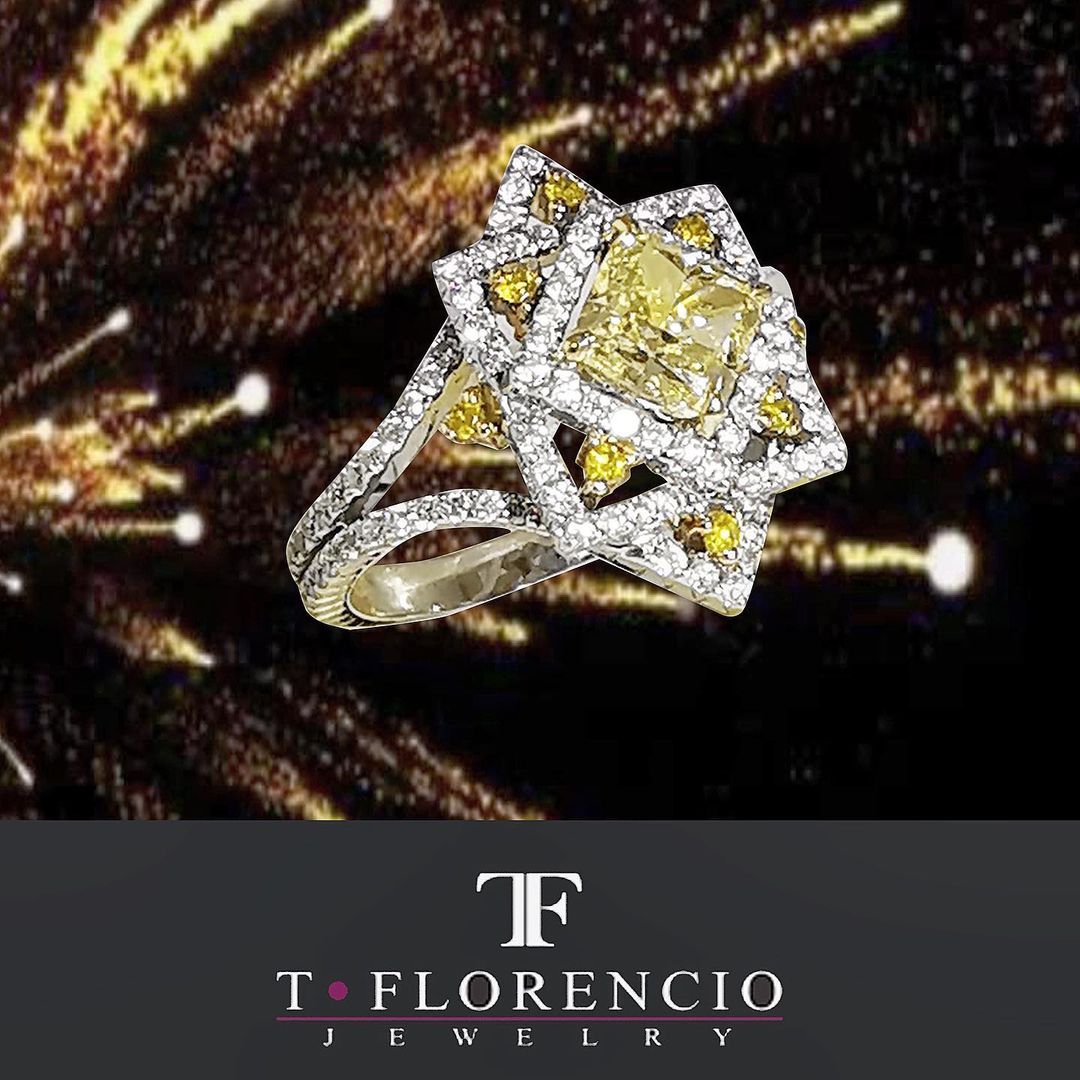 IMAGE from T. Florencio
With more people that support sustainable living in all forms and manners, lab-grown diamonds are the perfect fit for this booming market. He also added that they are the distributor of one of the biggest and trusted companies for lab-grown diamonds in Singapore.
On top of it, the Gemological Institute of America (GIA) acknowledges the authenticity of a lab-grown diamond. In which, Florencio reassured that they are real diamonds in all measures.
"Today, we got diamonds either from digging below the ground or cultivating from above ground," he said.
Florencio shed a light on this modern and eco-friendly way of growing diamonds.
"You don't exactly make it in a lab, it's more like you simulate the environment the way that natural diamond happened," he explained. "Like in pearls, people used to dive for it until it was cultured and farm. It's the same term and concept. But it took a while for lab-grown diamonds to really gained an international acceptance."
Florencio also noted the stigma still exists and many conservatives remain devoted only to natural diamonds. Even so, he still hopes that one day, lab-grown will be as equal as mined-grown diamonds and it wouldn't be a subject for prejudice.
"Internationally, cultured diamonds are around 30-40% less than natural diamonds with exact size and quality," he added.
DIAMONDS ARE FOREVER 
If there's one universal truth about diamonds, is it that they last forever.
"A diamond's value maintains because it's always brand new, the fact that they are hard. Now in terms of the selling price of it, it's something dictated by sales," Florencio emphasized.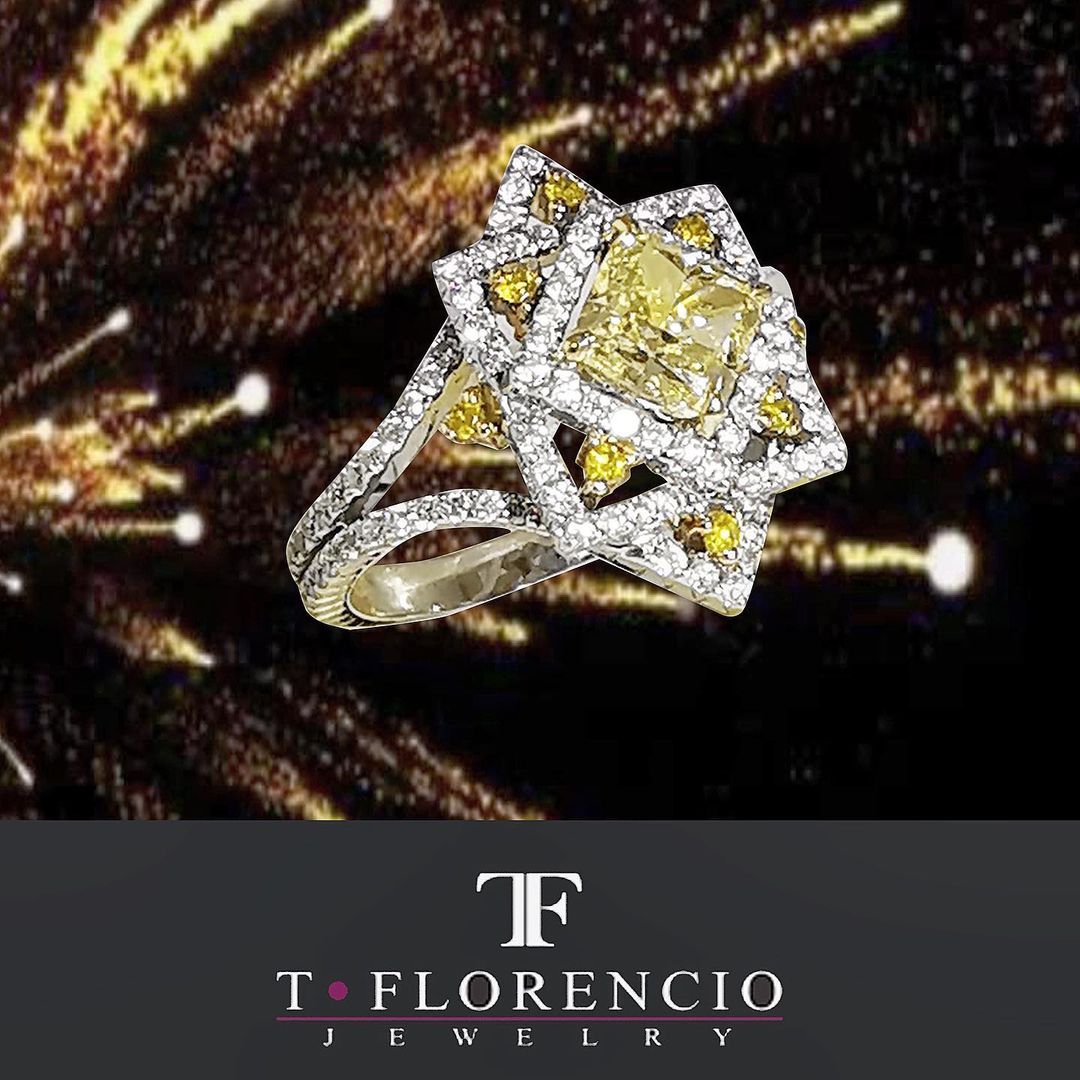 IMAGE from T. Florencio
Besides its physical attributes to withstand the test of time, diamonds are also a great investment to pass as inheritance.
For decades, Florencio and his family witnessed many instances that they received a repair request from an old client. To their surprise, it was the same old pieces of jewelry they used to take care of. But this time it was handed over with a new owner: the current generation.
"Diamond doesn't depilate or depreciate, or deteriorate compared to other gift-giving things like cars or watches, or cellphones, all these are become obsolete or get damaged," he ended.
GENERAL INFORMATION
Address: Perea St, Legazpi Village, Makati City
Contact Information: 0917-539-2500
Email: info@tflorencio.com
Website:  www.tflorencio.com 
Facebook: TFlorencio Jewelry
Instagram: tflorenciojewelry
---
Photos by T.Florencio
Written by Cedie Salido