Top 5 Reasons to Join McKinley Hill's 'Fit in the City' on Weekends
Summer is always a good time to be outside and enjoy some activities with family and friends. McKinley Hill in Taguig City has opened its doors to welcome everyone who wants to have a good time and stay active outdoors!
IMAGE from Megaworld Lifestyle Malls
McKinley Hill's Fit in the City is a wellness and fitness event that allows residents and guests to exercise surrounded by nature, right in the middle of the metro. Spending time outside and basking in the morning sun can do wonders for everyone's well-being, and doing it with family and friends is a great way to encourage oneself to take that healthier lifestyle route.
Biking, running, jogging, or just catching some fresh air are some of the physical activities fitness buffs and enthusiasts can do at McKinley Hill's Fit in the City that can greatly benefit the mind and body. But to those who need some more motivation to visit, here are five reasons why joining Fit in the City is a great idea this summer:
1. Breathe fresh air in the city
Improve your mood significantly by just breathing some fresh air! If you're experiencing cabin fever from staying at home, Fit in the City is a great place to start seeing the outdoors safely again. The whole area is spacious, filled with greens, and is a visually- stunning place to hangout in. Enjoy the sights while you're at it!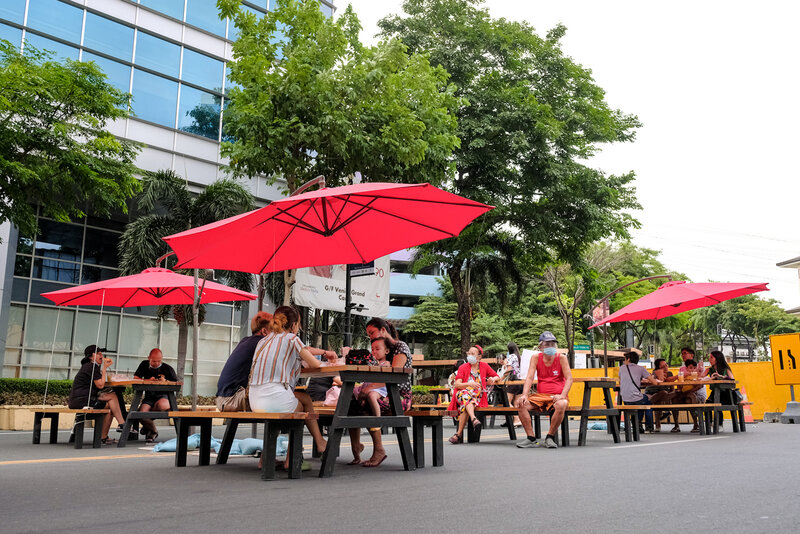 IMAGE from Megaworld Lifestyle Malls
2. Walk and bike in clean and spacious lanes
Bike, run, jog, or even just walk in Path to Wellness. McKinley Hill has designated a specific pathway for everyone who wants to get moving on the road. In these safe spaces, everyone is free to roam around and get their daily workout without hitting the gym.
IMAGE from Megaworld Lifestyle Malls
3. Participate in free wellness activities
Pick your adrenaline fun in Fitness Lane! A wide variety of activities are being held in Fitness Lane including sports activities courtesy of Gold's Gym, and free E-Scooter tutorials, in partnership with Electric Kick Scooter Philippines.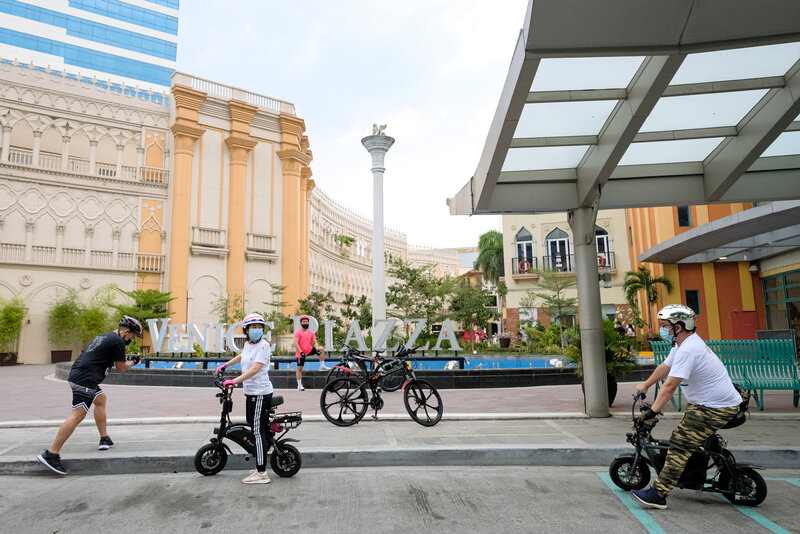 IMAGE from Megaworld Lifestyle Malls
4. Meet a community of like-minded people
Joining the events in Fit in the City can also be a form of social activity, as the place is a hub for people who are also on their journey to wellness. Gaining a new fitness buddy can motivate you more to continue and increase your chances of being committed to your exercise routine.
IMAGE from Megaworld Lifestyle Malls
5. Relax in Alfresco dining
After a day of workout, get your fill of healthy eats at the McKinley StrEAT Market! There are lots of healthy food picks in this outdoor food fair that can help one refuel and regain their energy. Sit down and dine in well-distanced alfresco dining tables set up in the area. There's also a space on the sides where guests can park their bikes while eating. If you're looking to spend more time in the neighborhood, the Venice Grand Canal is worth the visit!
IMAGE from Megaworld Lifestyle Malls
For more information, visit megaworld-lifestylemalls.com or call the Megaworld Lifestyle Malls Hotline at 8-462-8888.
---
This is a press release. Minor edits were made prior to publishing.