LIST: Indoor Activities You Should Do With Your Pets
Are you tired of binge-watching movies and TV series on Netflix? Are you not in the mood to read the latest Haruki Murakami novel or Lang Leav's heart-wrenching poetry? Not interested to play a match or two of your favorite game with your buddies? Then, why don't you have a seriously fun time with your poochie or kitty for a change?!
Often overlooked by many, pets actually need to stay physically active to keep them fit and healthy, just like humans do. While it is not advisable to go out due to the pandemic, it's important for them to stay busy and active. That's why we've put up a list of fun indoor activities that Pet Pro Philippines, your trusted pet food provider, has recommended for you and your beloved furbabies to enjoy.
Play Interactive Games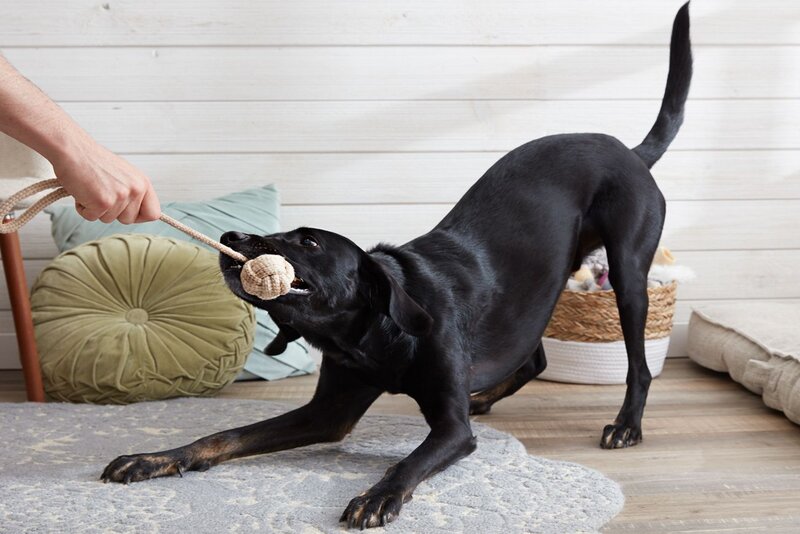 IMAGE from The Spruce Pets
To keep your beloved pets busy, play interactive games such as fetch and tug with them. Such games are an easy way to give them plenty of mental stimulation, and they can help cut down on problem behaviors such as excessive chewing or agressive behavior. According to Whole Dog Journal, playing tug can also be a great way to train dogs, teach them self control, and prevent or redirect an "inappropriate use of teeth."
If you're going to play fetch indoors, use a lightweight ball to avoid breaking stuff at home. Meanwhile, a game of tug is a lot of fun for dogs, and it's a great way to improve their manners and impulse control. It's also a pretty good indoor exercise for pet owners.
Learn Tricks Online
IMAGE from the American Kennel Club
Want your cat or dog to learn new tricks as a way of impressing your family and friends? Consider watching pet training courses online to teach them a couple of cool tricks. One of the best things about trick training is that there's always room to improvise and make it more challenging. Once your dog knows a bunch of tricks you can step it up a notch and combine their learned behaviors into brand new tricks.
Make Them Work For Their Treats
IMAGE from Whole Dog Journal
Pets need mental stimulation just as much as they require physical exercise. Interactive food puzzles such as this one reward their natural drive to hunt and work for their food. They're great for teething puppies and cats who eat too fast or are picky eaters.
One of the easiest ways to challenge your pet's mind is by making them work for their meals. You can make them perform tricks or obey commands before they get their well-deserved treats, or you can have them eat from a dispensing toy!
Play the shell game
The shell game is a simple problem solving game for dogs. To play the shell game with your dog, let them watch you place a treat under one of the cups, then shuffle them around and encourage your pet to "find the treat." The game helps them work on their problem-solving skills and simulate their brain.
Master the Basics of Obedience Training
Does your furbaby know the basic obedience commands such as "sit" and "stay?" Even well-trained pets need a refresher course every now and then to keep them sharp. A few quick training sessions every day are a great way to help your dog or cat master the basics, and they will help make them mentally stimulated.
***
If you need Quality Pet Food, Pet Pro Philippines

can

surely offer!
Just because us humans have been staying longer at home these days doesn't mean we're giving our pets the love and attention they deserve. Spend quality time with your cats and dogs. Make them feel like royalty. Give them only the best pet food out there: Pet Pro and Beauty Pro.
IMAGE from Pet Pro Philippines
Not only do these treats taste good, they also keep your furbabies' coat healthy and shiny. They also come in hypoallergenic, low-fat, urinary tract health, and digestive tract health varieties for the more delicate ones' needs!