Creating Comfortable Living Space: Interior Renovation Tips
Now that we spend more time at home than before, we need to utilize the limited space we have in our house wisely. Separating your work and private space can increase your work efficiency while also improving your personal time. We want to improve our place while trying not to spend too much on it. That's why we asked Mr. Terada of Tokyo Grand Renovation, an interior design expert, to share with us renovation tips and tricks!
Tips for better ambiance for your personal space
Improve the aesthetics of your private space 
Investing in quality carpets and rugs pays
Carpets and rugs give your interior the ambiance of a luxury hotel. Install it across your floor if you want to give it some sort of majestic vibe. You can buy a 2m x 2m carpet on Lazada for around Php 1000-2000. Once installed, you'll immediately see the difference.
If you manipulate your home's lighting, the atmosphere will change and improve
Choose a table lamp that suits your home's interiors
Putting table lamps in a room and lighting them in a low position will cast shadows on the ceiling. It will dramatically improve the mood of your interior due to the illumination created by the intermingling lights and shadows.
Improving toilet lighting 
For bathrooms, either make the room very bright with a high-wattage LED light, or use dim lights to create a more calming atmosphere. If you use a clear LED light bulb, it will cast a clean and sharp shadow. Use this type of lighting if you want to create a more sharp ambiance. But in the end, you can choose whatever lighting suits your taste and preference.
Tips when decorating narrow interiors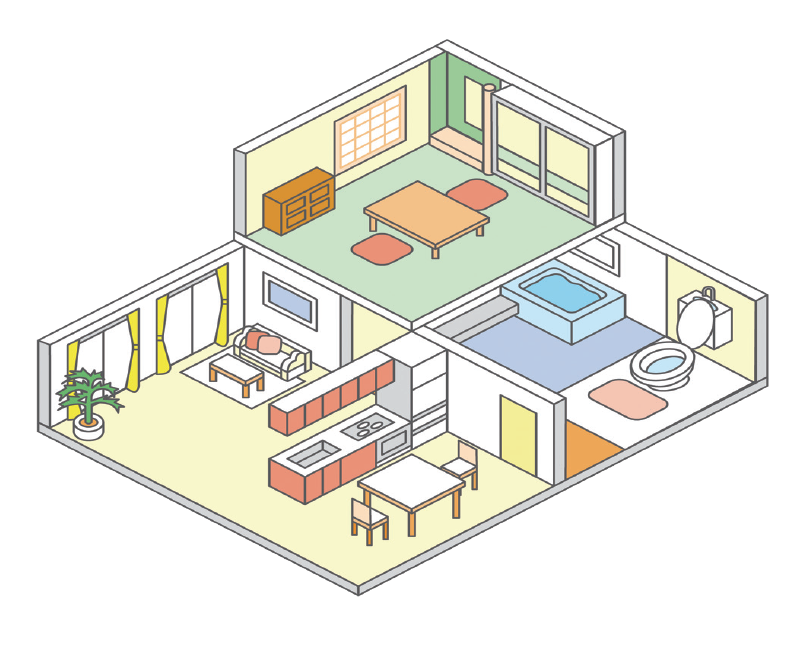 Make sure to plan everything before renovating
Pick the right furniture for the right space. Many people choose furniture based on their appearance first, but their size is the most important factor, practically speaking. If you get small furniture, you can maximize your spaces and make your home stylish, as well as functional.
Movable furniture is the best
They will save you time when moving in or out
We recommend getting furniture with tires or are foldable rather than traditional ones. It can save you precious space by placing them next to the bed or by arranging them together.
Bunk beds and desks are great space savers

Bunk beds are inexpensive too
If you want to save space, look for two-tiered bunk beds with a desk on the bottom and a bed on top. Regular bunk beds are a good idea for siblings who share rooms.
****
About Tokyo Grand Renovation

Mr. Terada of Tokyo Grand Renovation

A Japanese renovation company that promotes highly practical Japanese ideas regarding space and aesthetics. Before proposing a design, they take into consideration the needs and wants of their clients. They layout carefully planned construction schedules that take into account the traffic conditions and delivery speed of materials.
They carry out thorough on-site management "cleaning, maintaining, and sorting. "Maintaining the interiors of local residences, shopping malls, stores, office buildings, etc. is their main business.
They also do construction and design projects, as well as distribute and install Happy Wash-U (high-tech Japanese toilet). They've renovated many commercial facilities such as high-end condominiums, spas, salons, and offices, Japanese restaurants in Metro Manila.
---
This first appeared in Philippine Primer's English and Japanese Magazines May 2021 issue