Coronavirus, an Introduction
The world stood still when the COVID-19 outbreak began in late 2019 in Wuhan City, Hubei Province, China. The virus exponentially spread undetected across the globe in the first quarter of 2020. It remains an ongoing pandemic, so it is necessary to take precautions to minimize both the risk of being sick and the transmission of the disease. Here are the categories or levels of infection and its accompanying symptoms according to the World Health Organization:
Mild Condition (Symptoms):

* Cough
* Cold
* Fever
Those under this category have cough, cold, fever, among other mild symptoms. Though they sometimes experience difficulty breathing, they don't require to be hospitalized: they just need to self-quarantine. If they are living with their families or other people, they must not socialize with them. They must not leave their rooms as much as possible. They should also take their daily dose of vitamins, drink a lot of water, and have plenty of rest until they finally recover. Most importantly, they shouldn't forget to ventilate their rooms as they need fresh air for their speedy recovery.
Coronavirus experience: A female in her 30s
When I found out I have COVID-19 after taking our company's RT-PCR test, I had to self-quarantine in my room. I just asked my friends and officemates to buy all the things I need like food and toilet paper, and leave them in front of my house, though I feel bad about being a burden to them. When I was in self-quarantine, I'd eat three nutritious meals a day and get plenty of rest. I'd also drink lemon water with honey and take my daily dose of vitamins. Fortunately, I was able to recover completely in about two weeks.
Advice to those who have COVID-19:
I think that being depressed won't do any good to one's outlook in life and health in general. So don't let the boredom get into you, be strong, and focus on your recovery.
Moderate Condition (Symptoms):

* Cough
* Cold
* Fever
* Difficulty in breathing
* Chest pain
Aside from the symptoms mild patients have, patients under this category also experience difficulty breathing and chest pains. They also suffer from pneumonia in most cases. Therefore, hospitalization is required. Patients who are over 60, obese, and have other underlying medical conditions are at risk of developing serious complications. That's why they are needed to be closely monitored in the emergency room.
Coronavirus experience: A female patient in her 40s
One Saturday evening, I suddenly experienced chills, joint pain, fever, among others. I thought I only had a cold so I didn't mind it at all. I slept with a thick blanket and turned the air-conditioning off to induce sweating like I always do when I have a cold. Despite that, my condition didn't improve and I started having head-splitting headaches the next day. When I consulted my doctor, he told me, "We can't determine your condition yet.. You should self-quarantine for now." He also said I would get the most accurate results after 9 days, so that's how long I waited to test for Covid. Meanwhile, people around me thought I was trying to postpone taking the test on purpose so the results would be negative, and that hurt me. As planned, I took the test on the 9th day and the results were negative,  but I still had a cough and mild fever so I was convinced that I had COVID-19. When I asked my company to let me retake the test, a month had already passed. I was COVID-19 positive. During my fight against the virus, I'd get up (around) 10 times a day so I could take deep breaths to exercise my lungs. I'd also check my oxygen level thrice a day and apply Vicks vapor rub on my chest, soles, and back regularly. I drank ginger tea and calamansi juice with honey. I'd also wrap a towel with sliced onions around my neck to make myself comfortable and regularly talk to my doctor while I was recuperating.
Advice to those who have COVID-19:
Medical conditions are different in emerging countries like the Philippines, so make sure to have a good relationship with a doctor you can rely on in case of emergency. It is important to stay at home. If you know a doctor, you can talk to them via calls or text messages whenever you have a problem. It saves you the trouble of going to the hospital.
Severe condition (Symptoms)

* Mild and moderate symptoms
* Low blood oxygen level
* Weak lungs leading to intubation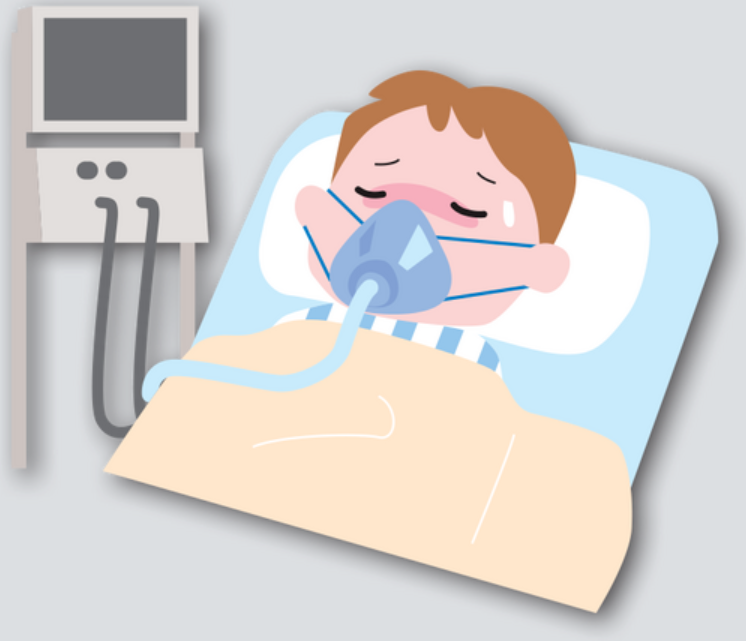 Patients under this category are admitted to the ICU (Intensive Care Unit), where they are closely monitored and receive special medical attention. They are also intubated (attached to a mechanical ventilator) as they struggle to breathe due to severe lung infection.
Coronavirus experience: A female patient in her 50s
In my case, I was one of those patients who became infected with COVID-19 at the onset of the pandemic and became seriously ill. When I developed a high fever, I was taken to the hospital while I was unconscious. When I woke up, I was already admitted to the ICU (intensive care unit) in a hospital. During my time there, I had a hard time swallowing food and medicine. I was struggling since my symptoms worsened. Fortunately, I was able to make a full recovery. Later, I heard that eleven people including them were admitted to the ICU, but I was the only one who made it out alive. It eventually became a common scene in hospitals.
In these trying times, the Philippine Primer encourages everyone to stay at home, follow the health and safety protocols endorsed by the Department of Health, and do everything to help curb the spread of the COVID-19 virus. This too shall pass. Stay safe, everyone!
---
This first appeared in Philippine Primer's English and Japanese Magazines April 2021 issue