New Beginnings: Your Favorite Filipino Dishes With A Twist
Beloved Thai staple, Royal Umbrella rice, is a favorite in supermarkets in over 100 countries around the world. Now available in Luzon, Visayas, and Mindanao, Royal Umbrella carries over 40 years of history and culture that is best experienced in every bite paired with your favorite ulam (Filipino main courses).
Thai Jasmine Rice (Hom Mali)  is cultivated, processed, and packaged using Thailand's finest natural resources and expertise. Grains are carefully selected from the best rice fields and processed under stringent procedures to ensure the highest international standards. Royal Umbrella offers three signature products: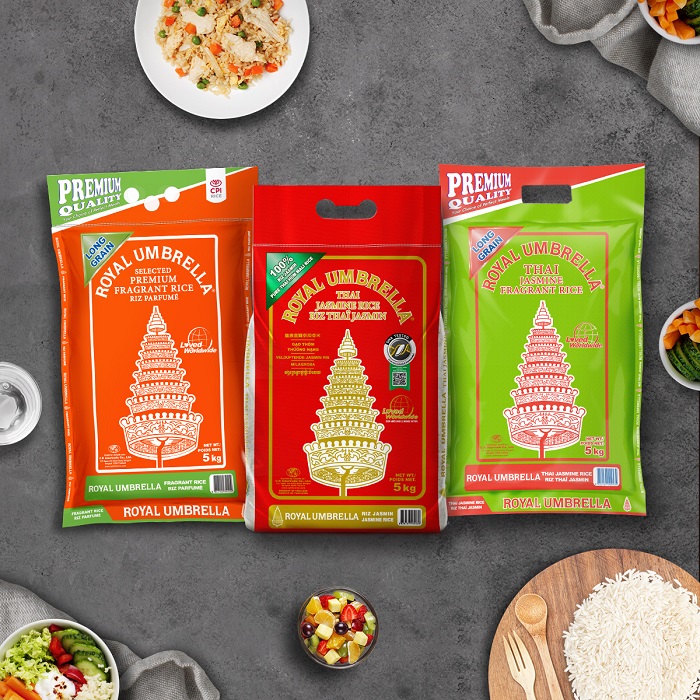 IMAGE from Royal Umbrella 
Thai Hom Mali Rice (Royal Umbrella Red)
Made from the best-quality Jasmine rice that is harvested only once a year. Royal Umbrella Red boasts a beautiful Jasmine fragrance and a soft texture that maintains its integrity for every staple meal.
Thai Jasmine Rice (Royal Umbrella Green)
Light Jasmine fragrance with a unique aroma, and a soft and sticky texture once cooked. A premium choice for the perfect meal.
Fragrant Rice (Royal Umbrella Orange)
A bowl of affordable fragrant rice that is aromatic with a soft texture can be enjoyed longer when cooled down.
Food with Love 
Savor the texture and fragrance of the highest-quality rice made exclusively in Southeast Asia with Royal Umbrella's signature offerings.  Staple to every Filipino kitchen that instantly elevates every dish it can be paired with; from kare-kare and adobo to gising-gising and daing na bangus.  It is now available at your nearest supermarkets nationwide (SM, Rustan's, Robinsons, Puregold, and Shopwise) and online via LazMart for easy delivery anytime, anywhere. Prices start at Php 350.00!
---
This is a press release. Minor edits were made prior to publishing.