City of Manila Hailed as the Most Competitive City in the PH
The City of Manila claimed first place as the Philippines' most competitive highly urbanized city in the 2020 Cities and Municipalities Competitiveness Index (CMCI).
The local government of Manila was awarded during the 8th Regional Competitiveness Summit held last December 16 where the city received the Overall Competitiveness Award for Highly Urbanized Cities.
Apart from the said award, the City of Manila also received other acknowledgments under the highly urbanized cities bracket:
First Place in Most Competitive in Government Efficiency Award
First Place in Most Competitive in Infrastructure Award
Third Place in Most Competitive in Economic Dynamism
Third Place in Most Competitive in Resiliency
The Overall Competitiveness Award was based on the criteria of programs being implemented by the city to improve their respective "economic dynamism, government efficiency, infrastructure, and resiliency." The scores on each pillar were determined by the National Competitiveness Council (NCC) to select which city will emerge as the overall competitive city in the country.
Meanwhile, the economic dynamism award was scored based on the following factors: cost of doing business, cost of living, increase in employment, financial deepening, local economic growth, local economy size, presence of business and professional organizations, productivity, local economic structure, and safety compliant in business.
To decide on the scoring in the infrastructure category, the factors considered were the availability of basic utilities, education, health, accommodation capacity, information technology capacity, financial technology capacity, distance to ports, LGU investment, road network, and transportation vehicles.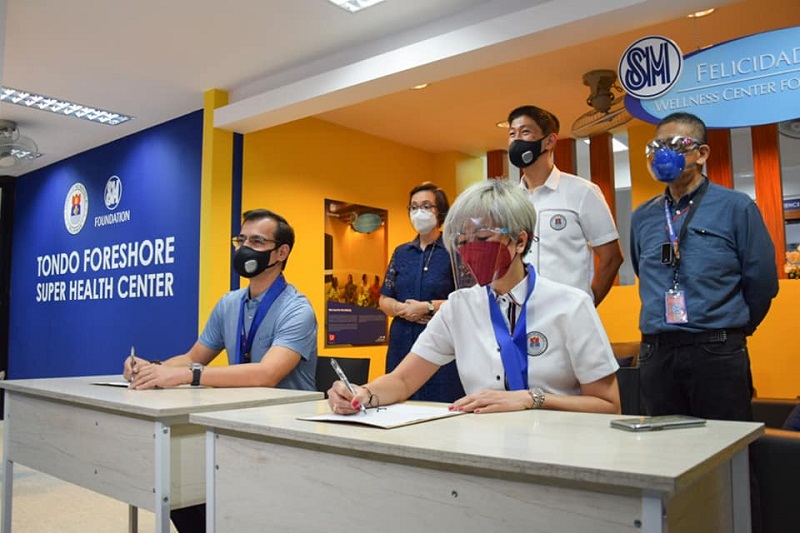 Manila City Mayor Isko Moreno spearheaded the opening of the new Foreshore Super Health Centre at Lying-In Clinic in Tondo, Maynila last December 17 / IMAGE Manila Public Information Office's Facebook
The government efficiency recognition, on the other hand, was determined according to the city's compliance to business permits and licensing system standards, efficiency in business registration, health services capacity, compliance to national directives, presence of investment promotion unit, the capacity of school services, performance recognition, the capacity to generate local resource, social protection, and peace and order.
Also read: Arroceros Park Declared as Permanent Forest Park by Manila City Government
Lastly, the resiliency pillar looked into the city's program to conduct an annual disaster drill, budget for DRRMP, disaster risk reduction plan, emergency infrastructure, employed population, early warning system, land use plan, sanitary system, utilities, and local risk assessments.
---
Source: manila.gov.ph