Manila FAME Brings Philippine Design to The Digital Frontier with FAME+
Manila FAME, Asia's premier design and lifestyle sourcing event, has recently migrated the trade show experience from a physical space to the digital frontier as the Department of Trade and Industry (DTI) and Center for International Trade Expositions and Missions (CITEM) launched FAME+.
The trade show is known to showcase the best of Philippine artistry for the past 35 years, celebrating brands that have made breakthroughs and built legacies in both the local and international markets.
On October 22, 2020, CITEM held a virtual event to officially launch FAME+, Manila FAME's new digital trade community platform that connects Filipino artisans to a wider global audience.
The virtual launch was graced by DTI Secretary Ramon Lopez, the event's keynote speaker, and DTI Undersecretary Abdulgani Macatoman.
"FAME+ is set to complement the export promotion initiatives of CITEM and take it a notch further on the digital sphere," shared Undersecretary Macatoman. "This platform will give our MSMEs (micro, small and medium enterprises) a brand new way of promoting their stories and craftsmanship that they wouldn't normally be able to do in a physical trade show."
FAME+ represents the digital shift and evolution of Manila FAME as it takes Philippine design further by championing Filipino creativity to a much wider online community.
As a borderless digital platform where artisans and entrepreneurs interact with buyers and enthusiasts, it signifies the inclusion of more designs and brands to be showcased digitally.
Moreover, it alludes to the additional opportunities for Filipino creatives and businesses to flourish at a global level.
JB Woodcraft Chest of Drawers
With FAME+ now up and running, CITEM now looks to build its community by onboarding exhibitors, getting buyers to register, and sharing stories and content through its online magazine Touchpoint.
FAME+ will also host digital events focusing on information, creativity, and entertainment for its registered members, making sure that using the website will be an engaging experience.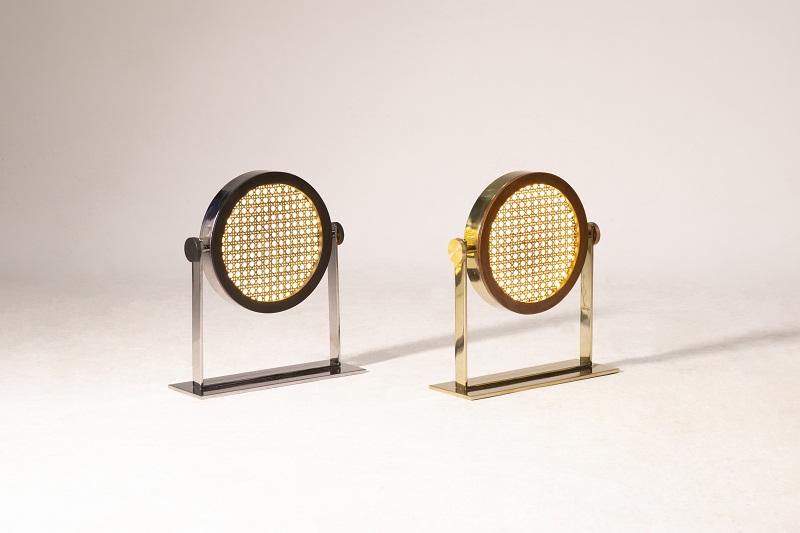 Venzon Lighting Benjamin Lamp
Benefits in joining FAME+ include 24/7 year-round promotion of products in a virtual showroom, a digital storefront for each exhibitor, complimentary digital content production and curation for 100 exhibitors, one-on-one consultations with product development specialists, and access to forecasts and industry insights to keep stakeholders updated on the latest trends.
The website also has messaging and conferencing features to connect exhibitors with buyers and other brands and manufacturers. CITEM will allow exporters to build their online presence and enjoy these benefits at no initial cost until October 2021.
For more information, you may visit their website at fameplus.com.
---
This is a press release. Edits were made prior to publishing.
Images courtesy of Center for International Trade Expositions and Missions (CITEM)