From fiestas to the MGM Grand: the story of Manny Pacquiao
Boxing fans are as varied as they come, but mention one name and they'll always have something to say about him: Manny "Pacman" Pacquiao. He's gone through great lengths to achieve greatness, and his resume speaks for itself:
● Record stands at 58-6-2, with 36 coming by way of KO.
● The only boxer to have held world titles in 8 divisions
● Actor, recording artist, professional basketball player and coach, businessman, politician, philanthropist
How was he able to achieve such a high level of success? It all boils down to his roots. Here's his story.
Early years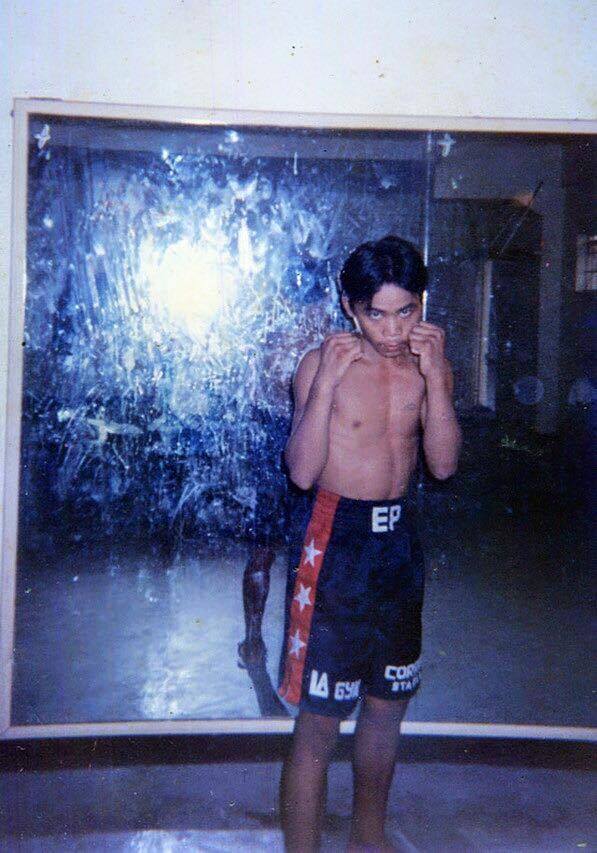 HE WOUD BE KNOWN as Kid Kulafu during his early years in boxing.
Emmanuel Dapidiran Pacquiao, the man who would be known as Pacman, was born on December 17, 1978 in Kibawe, Bukidnon. Born into poverty, he was forced to drop out of grade school to help his mother, Dionisia, sell bread and home-made doughnuts in the streets of General Santos City. His family used to live on bananas and root crops, and rarely did they get to eat rice.
His interest for boxing came from his uncle and first boxing trainer, Sardo Mejia, who introduced him to the sport just as he dropped out of school. After bulking up, he would often compete in boxing matches during town fiestas, where he made a meager P100 – P200 per fight.
At the age of 15, he stowed away on a boat to Manila to further hone his skills as a boxer. The boy known as "Kid Kulafu" would work odd jobs (gardening, janitorial, construction work) in the boxing gym to fund his training. He turned pro at the age of 16 after amassing a 60-4 win-loss record as an amateur boxer.
The titles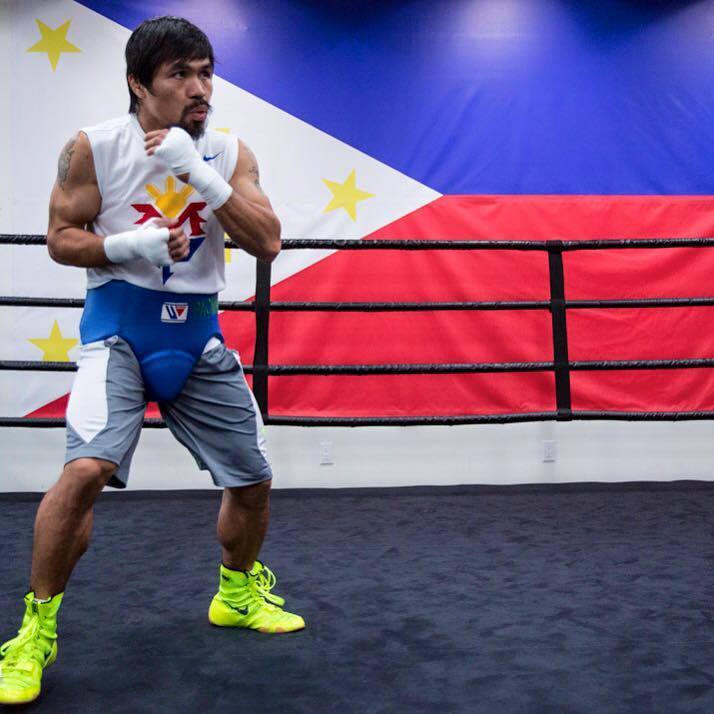 HE TRAINS HARDER THAN anyone else, according to those who have trained with him.
His first taste of a world title belt came at the expense of Chatchai Sasakul, then the WBC Flyweight Champion. He would also go on to beat Lehlohonolo Ledwaba for the IBF Super Bantamweight belt, giving him his second title in as many weight divisions.
The turning point of his career came at the expense of Marco Antonio Barrera, who was then The Ring Magazine Featherweight Champion. His TKO victory over Barrera catapulted him into the limelight as he was a 4-1 underdog against the Mexican.
He would go on to beat two more prominent Mexican boxers in the form of Juan Manuel Marquez and Erik Morales. After seeing so much success in the featherweight and super featherweight divisions, he then decides to move to higher weight classes, eventually getting to his 8th division title in the super welterweight (light middleweight) division.
Outside boxing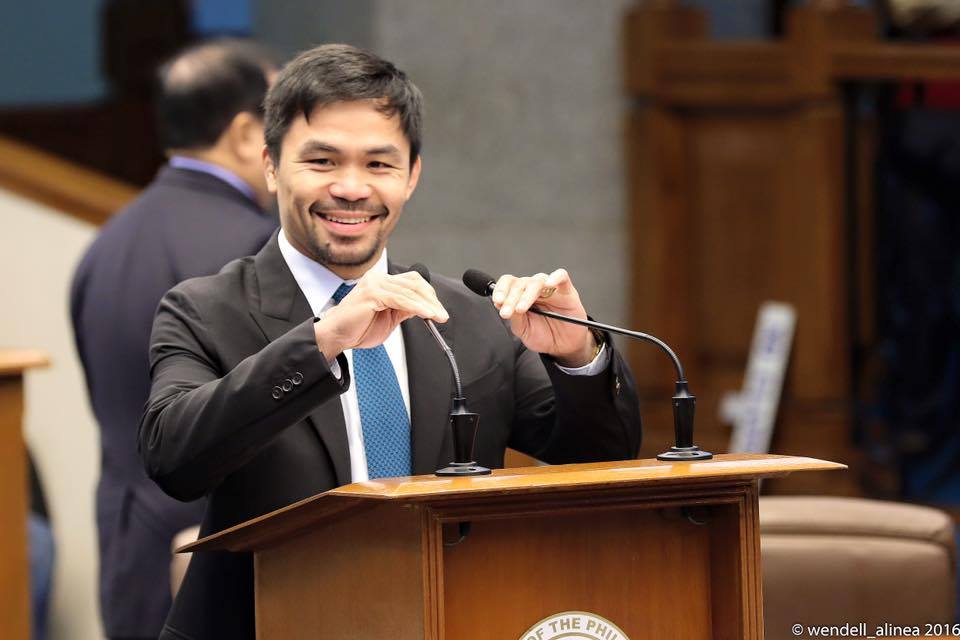 FROM CONGRESS TO SENATE. Sen. Manny Pacquiao gives his first privilege speech as a senator.
With his many multi-million dollar fight purses and his many brand sponsorships, there is no doubt that Pacquiao is the richest athlete in the country. The money he's earned hasn't really gone to waste, either.
He has several investments in the country, particularly in General Santos City, where he has his own Wild Card gym. He also has his own coffee shop in Blugré Coffee, a printing shop, a clothing line (under his wife's name), a dormitory, and a security agency.
He's also dipped his hand into acting, hosting (he's had several programs with GMA 7), and singing (he once released his own album). He's also branched out to basketball, which is his second passion. He's currently the playing coach of the PBA's Mahindra Enforcers, a team which he used to own.
He started his political career as the representative of the lone district of Saranggani. He served two terms from 2010 – 2016 and is now an incumbent Senator, leading the Senate Committee on Public Works.
He's already set to fight WBO Welterweight Champion Jessie Vargas on November 5, which pundits speculate will be his "last" fight. With a promise of focusing on his legislative duties, only time will tell if this will indeed be the last we see of Manny the Boxer.
Source: Biography.com, Post Magazine, Kalibrr, millionaireacts.com
All photos grabbed from Manny Pacquiao's Facebook page