Davao City Recognized as Cacao Capital of the Philippines
Over the years of being the region's major producer of cacao beans, Davao City in Mindanao is officially distinguished as Cacao Capital of the Philippines. This follows the formal declaration of the Department of Agriculture last September 7, 2020.
Davao City has since been promoting the cacao industry. According to a Facebook post of the local Davao unit of the Department of Environment and National Resources, the established cacao agroforest in the region makes up 16, 739 hectares or 16% of the total 106,629 hectares of the National Greening Program that's implemented back in 2011.
And by the recent numbers, Davao City is recorded to have produced a total of 2,289.74 metric tons from 2015 to 2019.
Also read: Auro Chocolate PH Wins Top 20 Best Cacao Beans in the World
"For the past few years now, Davao cacao has been recognized as among the world's best, with our local brands making waves in international chocolate competitions, and a growing number of Filipino and foreign chocolate makers sourcing their beans here," Davao mayor Sara Duterte says in her acceptance speech.
She also proceeded to thank the cacao industry players in the city as well as the organic agriculture partners for bringing about such recognition from the national government.
More so, she stresses that it's not just putting food on the table that their local agriculture ascertains; but making sure as well that the industry is 'viable' and 'sustainable' both for the farmers and the stakeholders.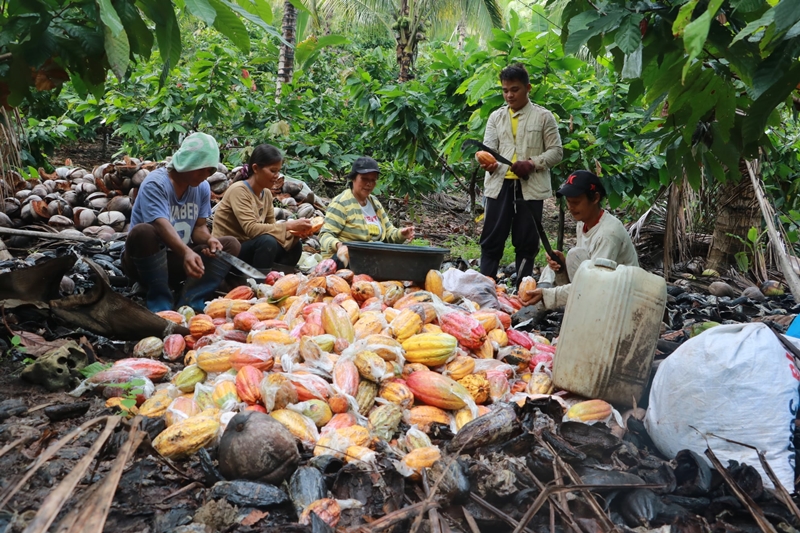 On top of this recognition, Davao City was deemed as the Most Outstanding City in the Regional Organic Agriculture Achievers Award 2020 thereby receiving a monetary prize amounting to Php 300,000.
---
Sources: pna.gov.ph and DENR Davao
Images courtesy of DENR Davao