Join Japan Foundation Manila's Curatorial Development Workshop Open Call and Launch!
The Japan Foundation Manila (JFM) with the Philippine Contemporary Art Network (PCAN) and the University of the Philippines Vargas Museum announced an open call for proposals for a free online Curatorial Development Workshop to be held on October 21, 23 and 24, 2020 via a digital platform. 
The workshop, the sixth in the series since 2009, seeks to reflect on the relationship between the social context of the public health crisis brought about by the COVID-19 pandemic and the kind of curatorial mode responsive to the ecology of production.
This production has been disrupted because of the restrictions on basic mobility; domestic and international travel; physical interaction; and general everyday activity. This situation, coupled with uncertainty and unpredictability, has affected the economic and emotional well-being of everyone all over the world and rendered daily life and the imagination of the future precarious, even as various forms of violence have in the same breath heightened. 
Speakers that will be gracing the forthcoming Curatorial Development Workshop are PCAN Director and UP Vargas Museum Curator Mr. Patrick Flores, Ms. Tessa Guazon of PCAN, Ms. Renan Laru-an of PCAN, Mr. Roberto Paulino of PCAN, Bandung Performing Arts Forum Co-Founder Mr. Taufik Darwis, Ms. Chuong-Dai Vo of Asia Art Archives in Hong Kong, and Director of Japan Society in New York Ms. Kamiya Yukie,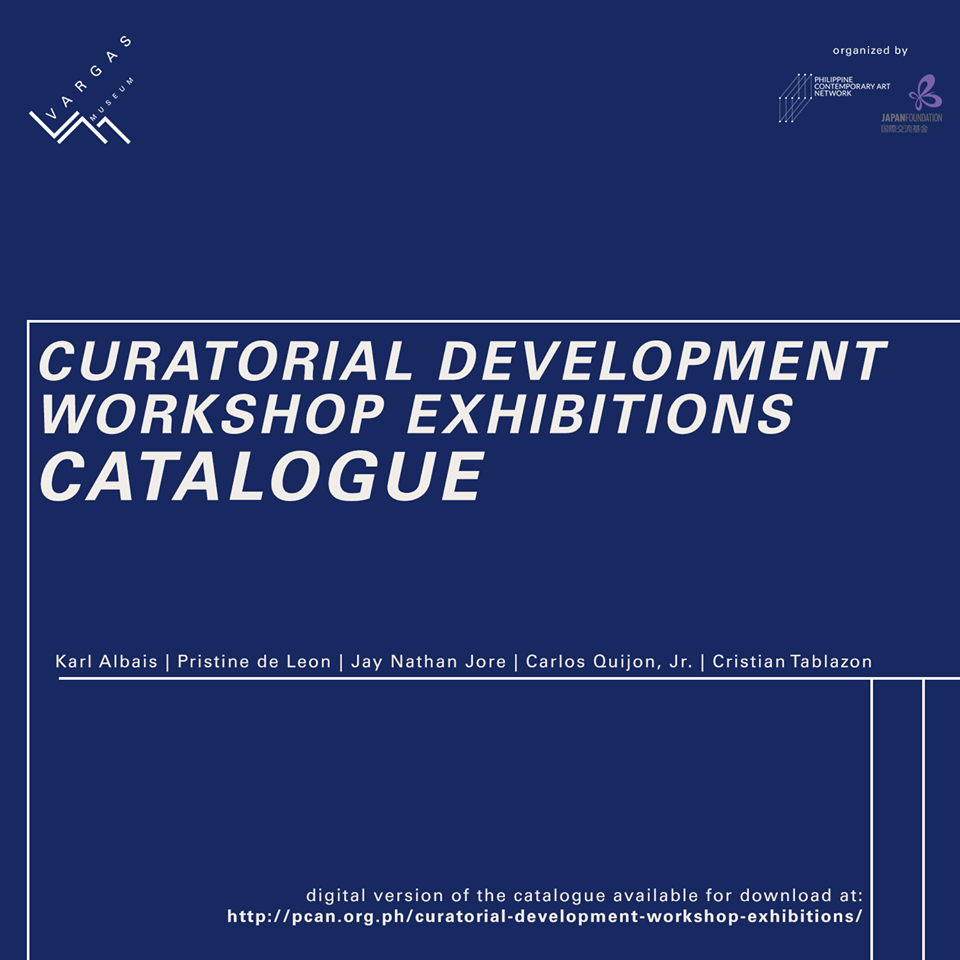 Interested applicants may check more information and access the application form here. The deadline for submission of applications is on September 14, 2020, Monday.
Along with the workshop and proposal, the digital version of the catalog titled Curatorial Development Workshop Exhibitions that was held last December 7, 2019, to March 7, 2020, at the Vargas Museum will also be launched. The curators of the project (Karl Albais, Pristine de Leon, Jay Nathan Jore, Carlos Quijon, Jr., Cristian Tablazon) were selected from the Curatorial Development Workshop held on October 5-6, 2018. You may view and download the catalog here.
---
This is a press release. Minor edits were made prior to publishing.