LIST: Bike Shops and Cycling Stores in the Metro
As we all gear up for the new normal, biking is making a comeback as a preferred mode of transportation in the metro given that the operations of public modes of transportation are still limited and kept at a minimum. After all, riding a bike is generally safer than commuting and cheaper than hailing a taxi or using a car booking app. It is also a form of exercise that is beneficial for your health and well-being.
For those who want to try biking to get to places in the new normal, we have listed stores in the metro that not only sell bike units but also parts and the proper gear and apparel for riding.
The Brick Multisport Store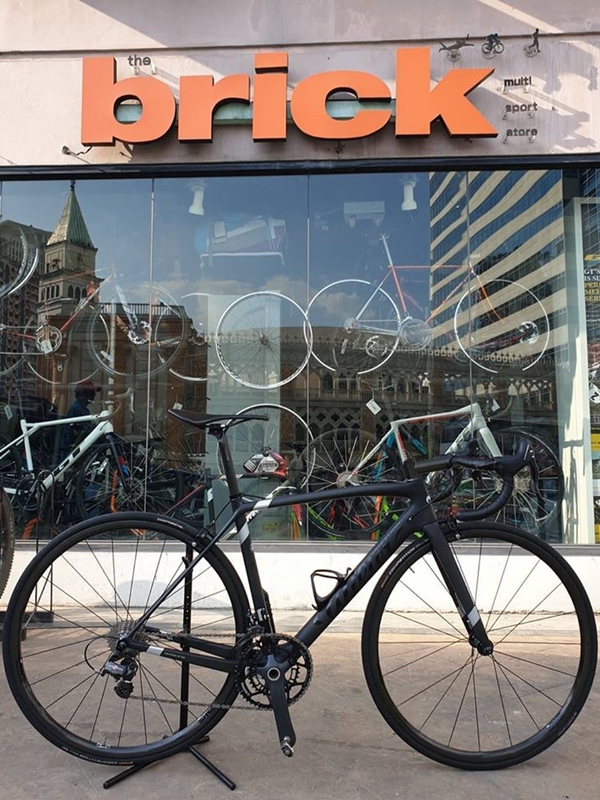 IMAGE / The Brick Multisport Store's Facebook page 
The Brick Multisport Store was born out of a goal in sharing and deepening the passion for cycling. Whether you're starting your journey to adapt to the 'new normal' way of going to work or to try your hand on a new bodily activity and pastime, The Brick probably has one that suits you best—from entry-level bikes to bespoke ones.
Their selection is especially centered on upscale units namely built bikes such as GT and Wilier, Cherubim or the custom handmade steel bicycles from Japan, and Fetska bikes largely meant for race cycling.
Address: Unit 1, Woodridge Apartments, Upper Mckinley Rd., Mckinley Hill, Taguig City
Store hours: 10 a.m. to 5 p.m.
Contact: 0999-608-7987 / 0915-814-2837 / 02-8985-4890
Website: thebrickmultisportstore.ph           
Facebook: facebook.com/thebrickmultisportstore
Glorious Ride Bike Shop
IMAGE / Glorious Ride Bike Shop's Facebook page
Glorious Ride Bike Shop is a one-stop shop for all your biking needs. They offer quality bikes of all types such as mountain, road, and folding bikes as well as custom-build bikes. You can also bring your bikes here for maintenance services, tune-ups, installation, and bike wash.
Message their Facebook page or call them to order and make sure to indicate the model or product you are inquiring for easier assistance. They offer shipping nationwide and same-day pick up and delivery, but take note that they require full payment before sending out your order.
Address: 131-D Kamias Road, Sikatuna, Quezon City (main branch and warehouse; Fairview, QC branch is still closed)
Store hours: 10 a.m. to 7 p.m. (Tues to Sat), 10 a.m. to 6:30 p.m. (Sun)
Contact: 02-7944-2964 / 0928-632-8857
Facebook: facebook.com/GloriousRideBikeShop
King's Bicycle Store
Folding Bike 20" (STEEL FRAME)SALE!!!P7500 ONLY
King's Bicycle Store aims to provide their customer variety in their choices of bikes and other biking essentials and at the same time, value for their money. You can check out their Facebook page for order and delivery inquiries and to know the newest models and units they have instore just like the compact and affordable steel frame folding bike pictured above.
Address: 620-622 Quezon Blvd, Quiapo, Manila
Store hours: 8 a.m. to 5 p.m.
Contact: 02-8734-0052
Facebook: facebook.com/KingsBicycleStore
Bisikleta Manila
Trinx Q1000 Elite 27.5 / Bisikleta Manila's Facebook page
Whether you are a newbie biker or an experienced cyclist, Bisikleta Manila can offer you a unit catered to your needs, preferences, and most especially your budget. With the belief that biking is a lifestyle itself, they aim to provide their customers more than just bikes but possibilities in every pedal.
It is best to follow Bisekleta Manila's social media accounts to be updated on new stocks and available units. With regards to delivery, you can have your store purchase arranged for delivery via Lalamove or Grab.
Address: 560 Quezon Blvd, Quiapo, Manila
Store hours: 9 a.m. to 5 p.m. (Mon to Fri), 8:30 a.m. to 5:30 p.m. (Sat and Sun)
Contact: 02-8353-2506
Facebook: facebook.com/bisikletamanila
Ryanbikes
IMAGE / Ryanbike's Facebook page
From humble beginnings back in 2011, Ryanbikes has grown into one of the most popular bike stores in the metro, especially in Quezon City, with multiple branches outside of Metro Manila and delivery service nationwide. Its branches house an extensive array of product offerings featuring built bikes, name-brands, and accessories for bike enthusiasts. They also create customized bikes.
Through quality and personal service to its customers, Ryanbikes aims to spread and nurture the biking culture in the country.
Branches:
113 K-1st St., Kamuning, Quezon City – 02-718-8469 / 02-281-6846
Citigold Plaza, 175 Katipunan Ave., Loyola Heights, Quezon City – 0920-906-8733 / 0917-878-0058
Lot 4 Blk 125, Quirino Highway Greater Lagro, Novaliches, Quezon City – 02-351-2633 / 0925-854-2572
Store hours: 10 a.m. to 7 p.m.
Facebook: facebook.com/ryanbikesph
Wheelworks Kapitolyo
Great Value BikesTraction Grrit – Gravel / CX Bike (700C)Php 30,607.00Free 1 Year Tune-UpsFree Tubeless Setup…
For a small, neighborhood bike store, WheelWorks Kapitolyo carries a wide variety of brands and units—from bikes for kids and starter to mountain bikes, road bikes, Tri, 26″, and 29ers—as well as accessories and biking gear, which you can also avail through their website. They also offer all sorts of services for your bikes.
Address: 51 West Capitol Drive, Kapitolyo, Pasig City
Store hours: 9 a.m. to 7 p.m.
Contact: 028532-5841 / 0917-303-6832
Website: wheelworks.ph
Facebook: facebook.com/wheelworkskapitolyo
Cycle Art
Budget friendly price offer?? Laux dack is now available for only P6,000.00.Thank you!

Cycle Artさんの投稿 2020年7月3日金曜日
If you are on the hunt for affordable bikes for your daily travel to the office, look no further than Cycle Art! It houses units that cost as low as Php 4,000 to Php 6,000. They also provide discounts and special rates to customers so don't miss out on that.
Address: 610 Quezon Blvd., Quiapo, Manila
Store hours: 8 a.m. to 7 p.m. (Mon to Tues, Thurs to Sat), 9 a.m. to 7 p.m. (Wed), 8 a.m. to 6 p.m. (Sun)
Contact: 02-8735-7111 / 02-8734-4209
Facebook: facebook.com/CycleArtMktg
Cristy's Bikeshop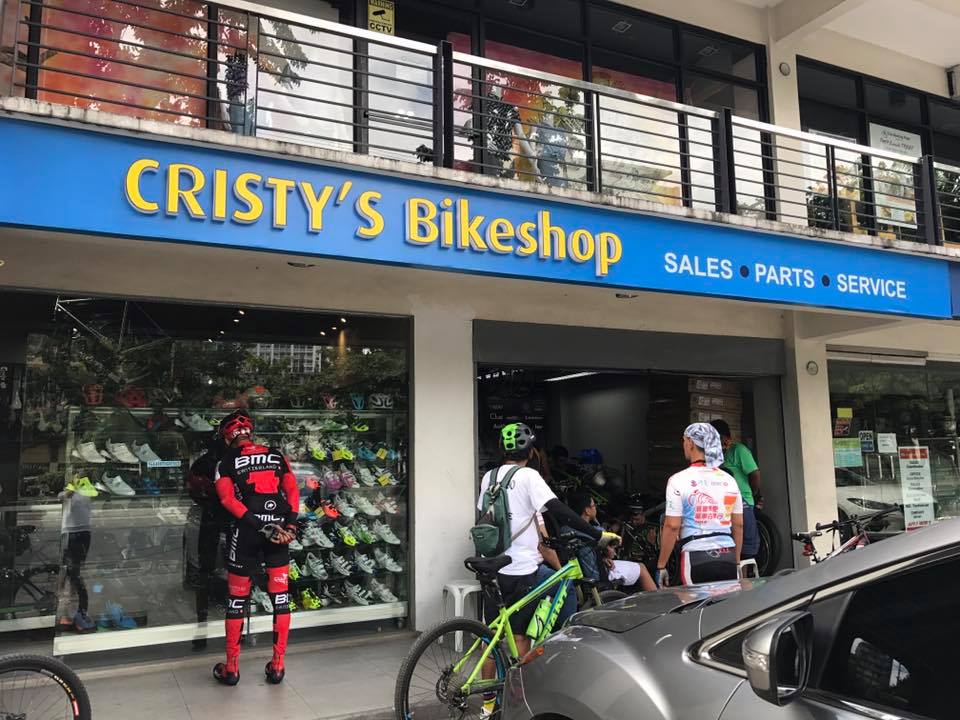 IMAGE/ Cristy's Bike Shop's Facebook page
Bikers who reside in Pasay City may already be familiar with the quality service and great selection of bicycle units, parts, and accessories of Cristy's Bike Shop. This one-stop shop now also offers tandem bicycles for frontliners who wish to go to work together and at the same time, comply with social distancing protocols.
Address: Seacrest Building, Sen. Gil Puyat Ave., Pasay City
Store hours: 9 a.m. to 5 p.m.
Contact: 02-833-6196
Facebook: facebook.com/cristysbikesph
MT Pro Bikes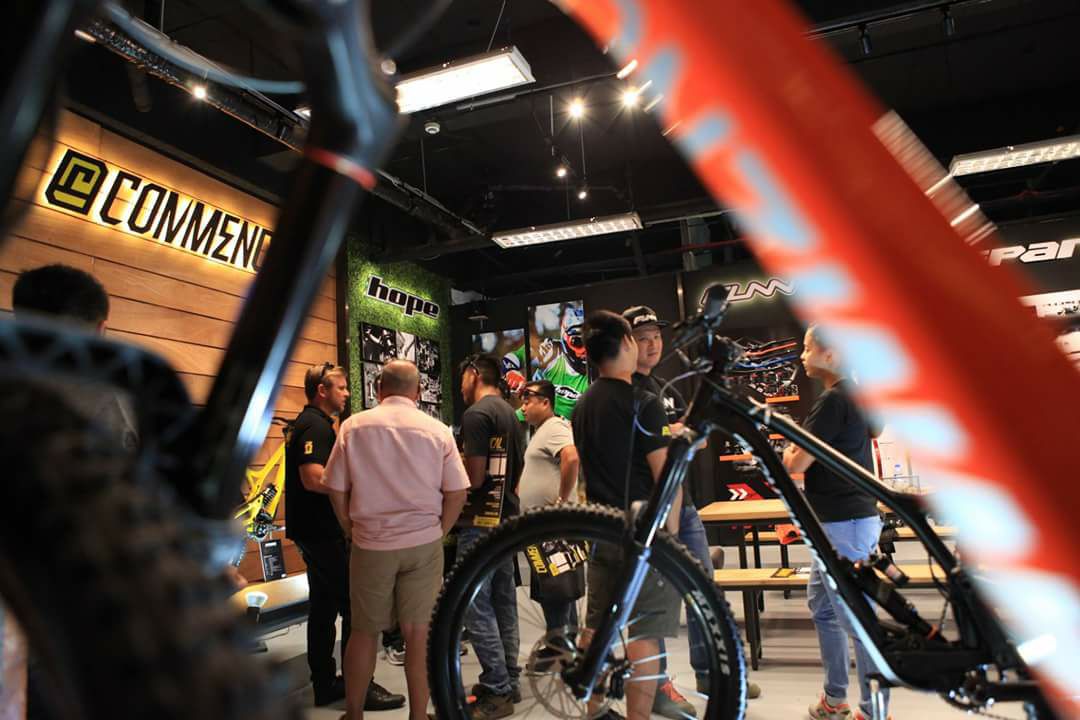 IMAGE / MT Pro Bikes' Facebook page
Consider your bike purchase as an investment in the long run. If you're willing to shell out a bit more money for a durable and high-quality ride, head on to MT Pro Bikes where they sell units from in-demand bicycle brands and component brands such as Commencal, Hope Technology, Funn, Spank, Ohlins.
Check out their website to view their selection of products and order online.
Address: 32nd St., University Parkway District, cor. C5 Road, BGC, Taguig City
Store hours: 8 a.m. to 5 p.m.
Contact: 0975-731-5233
Website: mtprobikes.com
Facebook: facebook.com/mtpro.bikesph
Endless Bike Shop
IMAGE / Endless Bike Shop's Facebook page
Founded in 1990, Endless Bike Shop houses a wide variety of bicycle units meant for every kind of cyclist out there. Not only do they have products for beginners and experts, but do they also have play bikes, sidecars, and kiddie bikes. More so, they offer bike services as well like bike assembly and repair. Though Endless Bike Shop does not deliver, customers can get in touch with them on their orders and then have them picked up by Lalamove among others.
Address: 4952 E. Arnaiz Ave. cor. Mayor St., Makati City
Contact: 02-8887-4624
Website: endlessbikeshopphilippines.com       
Facebook: facebook.com/Endless-Bike-Shop-1646524795591381
Where do you plan to purchase your own bike soon? Let us know in the comments below!
---
Featured image grabbed from Glorious Ride Bike Shop's Facebook page