CAAP Continues Airport Operations Amid COVID-19
The Civil Aviation Authority of the Philippines (CAAP) continues airport operations with tighter measures amid the COVID-19 pandemic. CAAP ensures that passenger and cargo flights that were allowed under the guidelines are able to land and fly.
Cargo and ground staff working at Plaridel Airport
Further, CAAP-operated airports such as the airports in Busuanga, Laguindingan, Butuan, General Santos, Zamboanga, Dipolog, and Bohol-Panglao are continuously launching sweeper flights to assist and transport stranded overseas Filipino workers (OFWs) and foreign passengers to the country's international airports where they can board flights going to their international destinations.
As of March 28, 2020, there was already a total of 367 sweeper flights that have flown to the country's regional airports for this cause.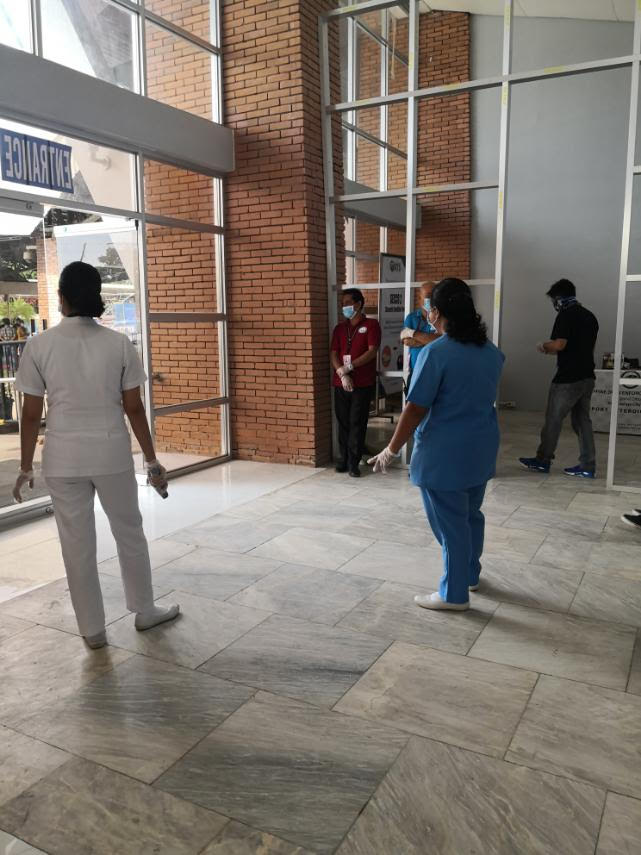 Medical staff on stand-by at Zamboanga International Airport's entrance
The said assistance also comes with strict measures that CAAP has enforced in coordination with the local government units and airlines in pursuant to the restrictions placed by the enhanced community quarantine.
In a press release, CAAP recognized the efforts of its frontliners including the airport cleaners, security personnel, medical staff as well as the ground staff, and air traffic operators.  These are the remaining personnel stationed at CAAP airports that caters to the sweeper flights and also help to keep the operations in the country's regional commercial airports unhampered.
OTS Staff at Zamboanga International Airport
On the other hand, with protective gear reaching its limit, several airport frontliners have started their own efforts to help protect themselves from getting infected by corona virus by producing their own face shields.
"Our skeletal team here at Zamboanga International Airport started this activity because we wanted to help protect our frontliners, to show them that we are with them in this together, and that together, we can continue serving our people and patrons," CAAP Area Manager 9 Toto Alfonso said.
---
This is a press release. Edits were made prior to publishing.
Images courtesy of Civil Aviation Authority of the Philippines