Primer's COVID-19 Daily Update: March 25, 2020
To keep you in the loop on the COVID-19 situation in the Philippines, Philippine Primer rounded up the latest updates you need to know today:
Number of cases
As of 12 p.m. today, the Department of Health has recorded 84 new cases of COVID-19 in the Philippines, raising the total number of cases to 636.
DOH COVID-19 CASE BULLETIN #0114:00PM, 25 March 2020UPDATES: As of 12NN today, the Department of Health reports 84…
DOH also reported six (6) new recoveries and three (3) additional mortalities bringing the total number of recoveries to 26 and mortalities to 38.
Duterte signs Bayanihan to Heal as One Act of 2020
After being passed by Congress, the Bayanihan to Heal as One Act of 2020 (R.A. 11469) has been officially signed by President Rodrigo Duterte on March 25, 2020.
The new law declares the country under a state of national emergency. It also grants President Duterte 30 additional powers to exercise in response to the COVID-19 threat.
Realigning certain funds in the 2020 national budget, directing operations of private hospitals and health facilities, and providing subsidy to low-income households for two months are just some of the emergency measures. To view the complete provisions of the law, click here.
Private hospitals in Metro Manila reach full capacity
As the cases of COVID-19 in the Philippines reached the 500 mark yesterday, major private hospitals in Metro Manila have declared that they are unable to accept more COVID-19 patients as their facilities are now in full capacity.
These hospitals are:
Three state hospitals, namely the Philippine General Hospital, Jose M. Rodriguez Memorial Hospital, and the Lung Center of the Philippines, are being eyed by the Department of Health to serve as referral centers for COVID-19 patients.
PAL suspends all international and domestic flights
After much consideration, Philippine Airlines (PAL) temporarily suspends all international and domestic flights arriving to and departing from Manila starting March 26 to April 14, 2020. 
Through an advisory published on their official website and Facebook page, PAL stated the main reasons for their suspension of operations in the advisory, which include restrictions imposed by countries, collapse in the demand for travel, and the challenges faced by their staff in the airport in Manila.
The airline looks to resume all operations back to normal starting April 15, 2020
Manila International Container Port temporarily closes
The Bureau of Customs (BOC) has announced the temporary closure of the Manila International Port (MICP) for disinfection as one of its employees tested positive for COVID-19.
BOC ensures that operations that are not affected by the closure will continue unhampered such as boarding of vessel, examination of goods, x-ray inspection, and transfer of goods to the CY/CFS.
Meanwhile, affected operations shall be temporarily processed through the ancillary support of the Port of Manila and utilization of the Bureau's online facilities.
DOLE suspends issuance and renewal of alien working permits
In an advisory, the Department of Labor and Employment (DOLE) has announced the suspension of the processing of Alien Employment Permits (AEPs) until further notice in relation to the COVID-19 situation in the country.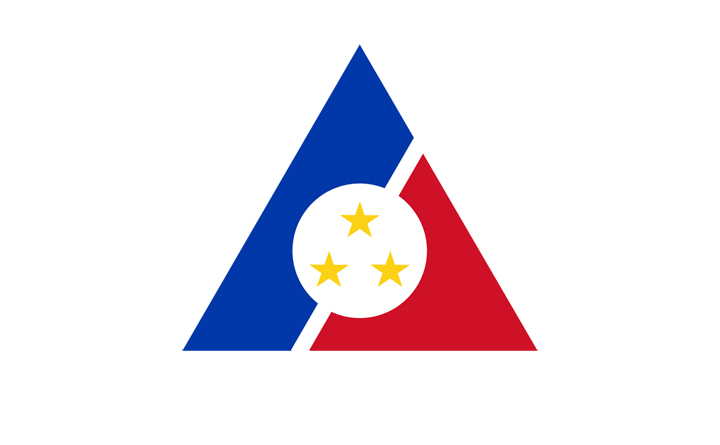 No penalty or administrative fines will be imposed on permits expiring during the suspension period as well as on foreigners who are applying for new AEPs.
To be able to work legally in the Philippines, foreigners must accomplish their AEPs.
Mandaluyong City imposes liquor ban
A liquor ban is in effect in the city of Mandaluyong to promote social distancing among its residents.
Signed by Mayor Carmelita Abalos, Ordinance No. 763, S-2020 prohibits business establishments such as restaurants, clubs, hotels, retail stores, supermarkets, and other similar businesses in Mandaluyong to sell, serve, or deliver liquor or other alcoholic drinks.
Violators are subject to a fine of Php 5,000, imprisonment for three months, or both. Further, business establishments that will violate the ordinance will have their permit and license to operate revoked and face the possibility of being closed down.
Zamboanga City records first case of COVID-19
Zamboanga City Mayor Beng Climaco has confirmed the first case of COVID-19 recorded in the city. The said case is a 29-year old male who is a resident of Barangay Sinunuc. It has been confirmed that the man has travel history from Manila.
BREAKING: Con tristeza, ta informa el Govierno Local con el publico que el Ciudad de Zamboanga tiene ya confirmao caso…
"Over the past days, we have been implementing measures to stem the spread of the global COVID-19 pandemic through the implementation of the Enhanced Community Quarantine. We had hoped that Zamboanga City would have no case – but pragmatically, we knew that we could not remain COVID-19 free forever," said the mayor in a Facebook post.
---
Sources: DOH, DOLE, BOC, Official Gazette, Mandaluyong City PIO, Mayor Beng Climaco Facebook page