Rapide Ensures Safety of Employees and Customers, Ceases Luzon Branches Operations Amid COVID-19 Threat
Rapide Ensures Safety of Employees and Customers, Ceases Luzon Branches Operations Amid COVID-19 Threat
With the continuous rise of COVID-19 cases in the Philippines, Rapide Auto Service Experts assures the public that the safety of their employees and customers is their utmost priority.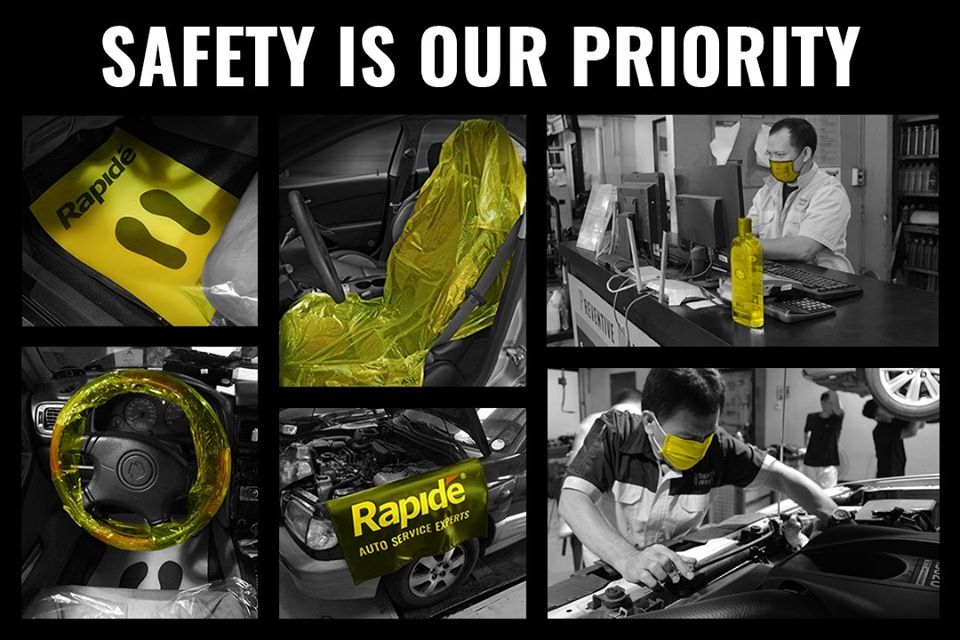 Heightened safety measures in all their branches are observed including:
Standard operating procedure of cleaning and sanitizing the stores including all bay areas, counters, lounges, comfort rooms, and all areas of the service centers;
Readily available liquid soap, alcohol, and hand sanitizers in all service area touchpoints (lounge and cashier);
Employees who are not feeling well are instructed to stay at home; and
Employees living outside Metro Manila and other areas under community quarantine are allowed to work from home.
"We are committed to taking every measure possible to keep our customers and employees safe and healthy and to continue providing you with the best automotive services that Rapide Philippines has been known for," the company stated in a Facebook post.
Moreover, in compliance with the enhanced community quarantine declared in the whole island of Luzon, Rapide temporarily halts operations in all their Luzon branches starting March 17, 2020.
"This is a challenging moment for all of us, and we are one with the community in putting public safety first," Rapide stated in another Facebook post.
You can still reach Rapide's customer service for inquiries from 8 a.m. to 5 p.m. To know the hotline of the Rapide branch nearest to you, click here.
Branches in Visayas and Mindanao are still in full operation except for Tetuan in Zamboanga. Their Koronadal branch in South Cotabato will also be closed starting March 23 until April 4, 2020.
For a guaranteed slot in April, you may start booking services in advance by messaging their Facebook page or going to rapide.ph.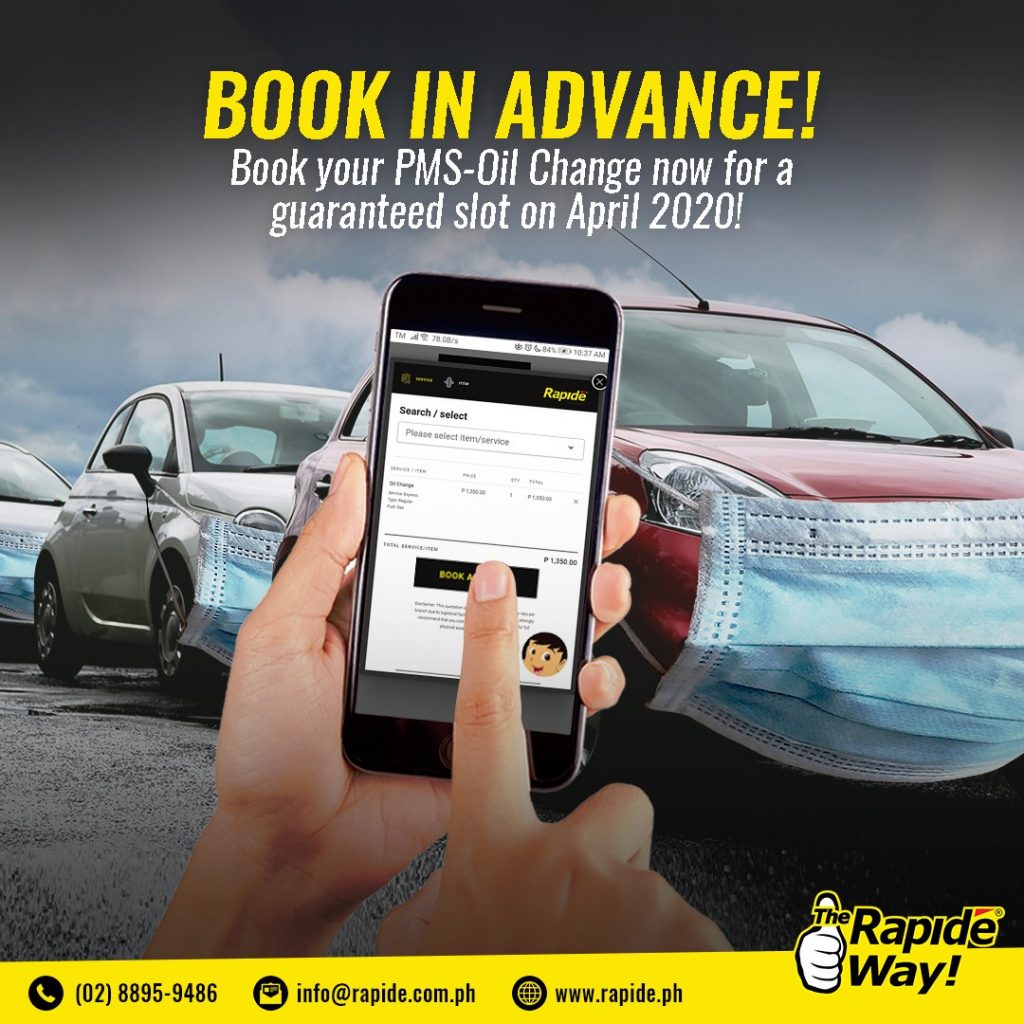 Ultimately, Rapide thanks all the frontliners who are working tirelessly in ensuring the safety of everyone as well as their own employees who continue to provide quality and safe service to customers.
For more inquiries, you may message Rapide Philippines' Facebook page or send them an email at info@rapide.ph. You may also call their hotlines at 02-8895-9486 and 0965-665-2280.
Also read: Be a More Responsible Car Owner One Maintenance Check at a Time
---
Images courtesy of Rapide Philippines