What to Know About the Enhanced Comprehensive Quarantine in Luzon
Updated as of March 20, 2020: The Department of Transportation announced that foreigners will be temporarily banned from entering the country starting midnight of March 22. Only those exempted from the ban are OFWs, Philippine passport holders, and foreign spouses of Filipino citizens.
President Rodrigo Duterte has recently placed the entire island of Luzon under enhanced community quarantine effective March 17 until April 12, 2020, two days after the implementation of community quarantine in Metro Manila.
In an address to the nation last March 16, Duterte strongly reminded the public to stay at home and observe strict social distancing measures.
President Duterte's address to the nation on March 16/ IMAGE Presidential Communications Operations Office
With that, here are the salient points to remember during the enhanced community quarantine in Luzon.
Class Suspensions 
All classes and school activities at all levels in Luzon, including TESDA classes, are suspended until April 14, 2020. Classes are expected to resume on April 15.
Mass gatherings are prohibited
Mass gatherings, defined as planned or spontaneous events, are prohibited during the said period. This also includes church services and other religious assemblies all over Luzon.
Strict home quarantine
All households in Luzon shall observe strict home quarantine. The public is advised to follow the general rule to stay at home and limit unnecessary travels outside. Only one person per household will be allowed to go out to buy basic goods.
The presence of uniformed personnel will also be heightened to enforce such quarantine procedures.
Open establishments
Establishments that are allowed to open during the enhanced community quarantine are those providing basic necessities.
This includes "public markets/supermarkets, groceries, convenience stores, hospitals, medical clinics, pharmacies, drug stores, food preparation and delivery services, water refilling stations, manufacturing and processing plans of basic food products and medicines, banks, money transfer services, power, energy, water, and telecommunications supplies and facilities."
Also read: Curfew and Temporary Mall Closures Imposed Due to COVID-19 Threat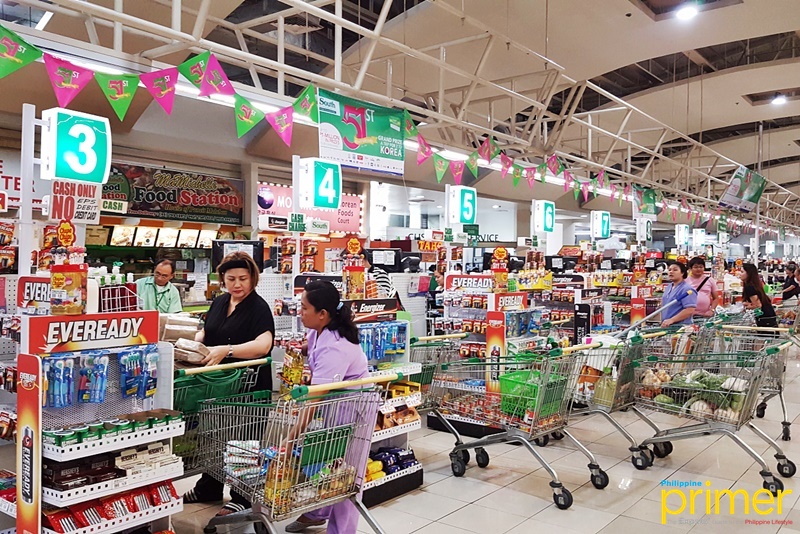 Malls such as Robinsons Malls, Megaworld Lifestyle Malls, Ayala Malls, and SM Supermalls around Metro Manila are temporarily closed starting March 16 until further notice except for supermarkets, banks, and pharmacies inside malls. Select restaurants, however, with take-out and delivery services will remain open to the public.
Hotels or similar establishments shall not be allowed to operate except those accomodating guests with an existing booking for foreigners, guests with existing long-term leases, and employees from exempted establishments under the provision. No new booking accommodations shall be permitted.
Suspension of mass public transport
According to the advisory released by the Department of Transportation (DOTr), mass public transport facilities shall be suspended in line with the enhanced community quarantine and stringent social distancing measures in the entirety of Luzon.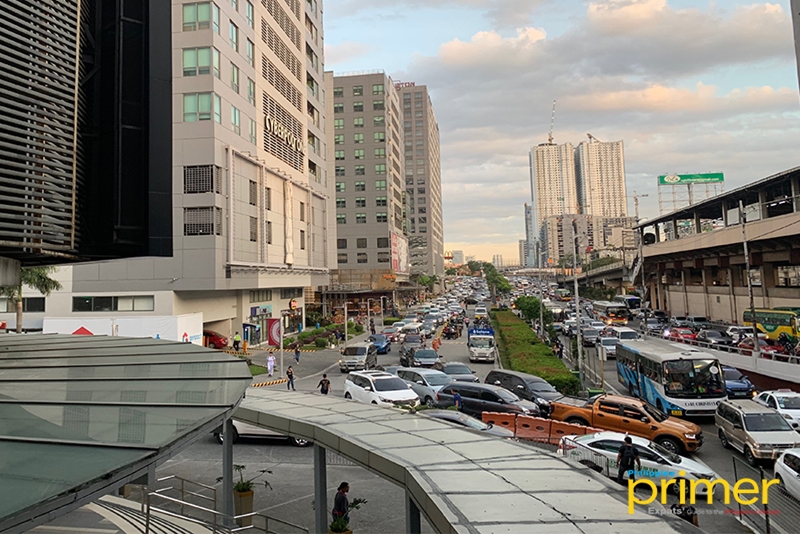 The suspension of public transport facilities covers the following:
MRT-3, LRT1, LRT-2, and PNR

Public utility buses, jeepneys, taxis, Transport Network Vehicle Service such as Grab, FX, UV Express vans, Point to Point (P2P) Buses, and Motorcycle Taxis (Angkas, JoyRide, etc.)
Due to this, residents in Luzon are only allowed to walk or use their private vehicles only when buying basic necessities in supermarkets, groceries, and convenience stores, given that only one person is allowed to go out of their homes.
Land, air, and sea travel are suspended
In DOTr's advisory, land, air, and sea travel of uniformed personnel for official business such as transporting medical supplies, laboratory specimens related to COVID-19, and other humanitarian assistance are allowed.
Further, the movement of cargos within, to, and from the entire Luzon shall also be unhampered.
Meanwhile, The Inter-agency Task Force for the Management of Emerging Infectious Diseases announced in an advisory last March 18 that "OFWs, balikbayans, and foreign nationals leaving for abroad through any of the ports in Luzon shall be allowed to leave the Philippines at any time for the duration of the Enhanced Community Quarantine," amending the March 16 Memorandum from the Executive Secretary.
Inbound international passengers, are allowed entry but are subject to quarantine procedures if coming from countries with existing travel restrictions.
This also goes for all inbound Filipino passengers including their foreign spouse and children, and holders of 9(e) Diplomant Visas issued by the Philippine government.
A copy of the memorandum and its amendments can be viewed at officialgazette.gov.ph.
For inquiries, assistance, and emergencies relating to COVID-19, you may call at DOH's COVID-19 Emergency Hotlines 02-894-COVID (26843) and 1555.
---
Source: Enhanced Community Quarantine Guideline released by Malacañang, Department of Transportation