Curfew and Temporary Mall Closures Imposed Due to COVID-19 Threat
To contain the spread of COVID-19, the Malacanang Palace issued official guidelines regarding the community quarantine that will affect the National Capital Region (NCR) from March 15, 2020 to  April 14, 2020 or until another period is provided.
IMAGE PCOO
Curfew
In line with this, a curfew is in effect in the following cities in the metro:
Makati
Muntinlupa
Navotas
San Juan
Quezon
Manila
Pasay
Taguig
Caloocan
Las Pinas
Paranaque
The curfew will take place from 8 p.m. to 5 a.m. and will be implemented until April 14, 2020 unless shortened or extended by the government. Only workers/employees, health personnel, and delivery personnel are exempted from the curfew. It is advised that employees carry proof of employment with them at all times to present to authorities should they be asked for it at checkpoints.
Also read: Duterte Announces Travel Restrictions and Community Quarantine in Metro Manila Amid COVID-19 Threats
Temporary closures
Robinsons Malls, Megaworld Lifestyle Malls, Ayala Malls, and SM Supermalls have announced that all their malls in Metro Manila will be temporarily closed starting March 16, 2020 until further notice. However, supermarkets, banks, pharmacies, medical services, convenience stores, and select restaurants with take-out and delivery services, and other essentials will remain open to cater to the needs of the public.
PAGCOR has also released a directive that suspends all gaming operations in Metro Manila. This directive includes land-based casinos (both PAGCOR-owned and all licensed and integrated resort-casinos), electronic gam, bingo (traditional and electronic), sports betting, poker and slot machine clubs, and other PAGCOR-regulated activities. This suspension will last until the duration of the community quarantine.
PAGCOR SUSPENDS CASINO OPERATIONS AND OTHER GAMING ACTIVITIESIn line with the instruction of President Rodrigo R….

PAGCORさんの投稿 2020年3月14日土曜日
Makati City, in response to the community quarantine, has also issued Executive Order (EO) No. 10 that strictly implements social distancing. In the EO, Mayor Abigail Binay ordered the closure of the following establishments:
The University of Makati and its facilities
Covered courts
Multi-purpose halls
Swimming Pools
Public schools and its facilities
Barangay Halls
Malls
Bars, restobars, KTV, cocktail lounges, and similar establishments
Theatres
Schools
Gyms, basketball courts, and other similar establishments
Makati City
The Makati City Hall will continue its operations with a skeletal force to continue the deliverance of essential services. The Ospital ng Makati, the Makati Health Department, the Disaster Risk Reduction and Management Office, Public Safety Department, Department of Environmental Services, Makati Action Center, and the Health Centers in various barangays will continue to operate with full deployment.
The EO further states that while malls will be closed, establishments such as pharmacies, groceries, 24/7 convenience stores, banks and other financial institutions, hardware stores, health services, and restaurants (with take-out/delivery services), in its premises will remain in operation.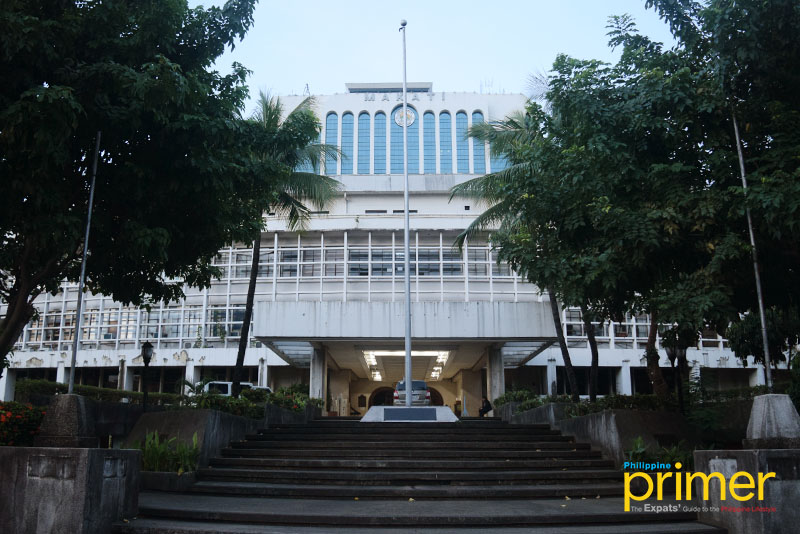 The Makati City Hall
Restaurants outside of malls such as food stalls, karinderyas, and other similar eateries will be allowed to maintain operations but only for take-out and delivery orders. Similarly, food stalls and services inside buildings will only be allowed to cater to the employees of the building where they are located in. For restaurants in hotels, they are only allowed to serve the existing guests of the establishment.
You may view Executive Order No. 10 in its entirety on the My Makati Facebook page.
---
Sources: MyMakati, Megaworld Lifestyle Malls, SM Supermalls, Ayala Malls, cnn.ph, pia.gov.ph